Farmer Brothers Recipe Review

Just in time for the Farmer Brothers Order we have a review of some of the recipes we have featured that utilize these products.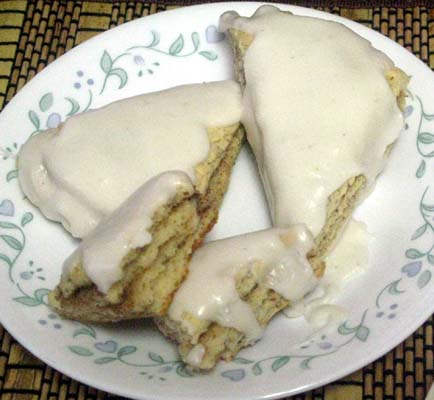 Here we have the recipes:
Pumpkin Bean Mac & Cheese
Tropical Pancakes
Creamy Broccoli Potato Soup
Pumpkin Streusel Muffins
Pancake Mix Biscuits
Banana Mousse Desert
Corn Dog Muffins
And don't forget the Flavor Dictionary:
1- Allspice to Cilantro
2- Cinnamon to Fennel Seed
3- Garlic to Mustard Seed
4- Mace to Rosemary
5- Sage to White Pepper
I have been struggling with a bit of a kitchen remodel so the home cooking has been simple and sparse of late. However we are nearly done and the recipes will be coming back soon!
Tags:
recipes
farmer brothers
ingredients
quick cooking
cooking quides
cooking
flavor
herbs
spices
For all news items click here
News Releases
Radical Rhubarb!
An old family recipe from a dear friend, Pat Green (aka - The greatest cook in the world!), with a new twist!
Release Date: 7/18/2021
---
Cooking in Quantity Group Freeze Meals
Making freezer meals in a fun group setting, but can take a lot of time if you let it. Mary Ann shows you how to organize and structure a freezer meal group that saves time and money for everyone.
Release Date: 1/27/2020
---
Creamy Broccoli Potato Soup
Bobbie shares a great soup to make on a cold day when you want comfort food but don't want to do a lot of work. It utilizes the things we pack away in the food storage and freezer as well.
Release Date: 1/27/2020
---
Online Classes
Eat Better for Less E-Learning Class
With the rising costs of groceries, you may have noticed your budget rising, too. Learn how easy it is to save money on groceries right now - No Coupons Necessary!
Growing & Using Sprouts Class
Sprouting seeds are packed with vital nutrients, protein, and minerals. They make a highly nutritional addition to your Food Storage.
Upcoming Classes
Featured Products
Find us on FaceBook