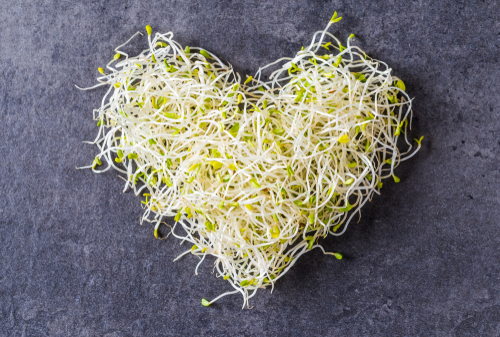 All Sprouting Seeds and Supplies
are on Sale Until April 25th.
Recent Blog Entries
Springtime Park HoppingHome and Family Organization

Melanie shares a simple way to have big adventures this spring.

Release Date: 4/17/2018

---

Weeknight FajitasCooking With Basics

A quick and easy recipe for a busy Taco Tuesday. Delicioso!

Release Date: 4/17/2018

---

Slime Jello CreationsCooking With Basics

Melanie shows us a fast and easy recipe for making Jell-o.

Release Date: 4/1/2018

---

Pantry Organization VideoHome and Family Organization

Take your pantry from Good to GREAT! Mary Ann shows you how in this video.

Release Date: 3/27/2018

---

Washing and Caring for SproutsCooking With Basics

Mary Ann shows us her fool proof method for getting a longer shelf-life out of your alfalfa sprouts.

Release Date: 3/27/2018

---

DIY Custom Drawer DividersHome and Family Organization

An oldie, but a goodie! This repost is from 2014. Melanie Shows us a fast and inexpensive way to make custom drawer dividers that really hold things together and keep you organized.

Release Date: 3/25/2018

---
Online Classes
Clutter Free Living E-Learning Class
Every house has storage issues regardless of it's size. Double your storage space with simple principles that will keep your house clutter-free all day, everyday.
Eat Better for Less E-Learning Class
With the rising costs of groceries, you may have noticed your budget rising, too. Learn how easy it is to save money on groceries right now - No Coupons Necessary!
It's About Time e-Learning Class
Life is busy - Learning to manage and prioritize your time is essential to how busy you FEEL. Learn to make more time for yourself, your family, and everything else!
Upcoming Classes
Eat-Better-for-Less
7pm-9pm
Increase your rainy day food reserves while you decrease your grocery budget and prepare well-round, nutritious meals for less.
Calendar View
Featured Products
Find us on FaceBook