Pancake Mix Biscuits

Pancake mix is easy to find anywhere and it makes a surprisingly delicious and fast biscuit. I have two easy examples here to share with you. The first is a garlic cheddar biscuit and the second is a tasty cinnamon vanilla scone.

Garlic Cheddar Biscuits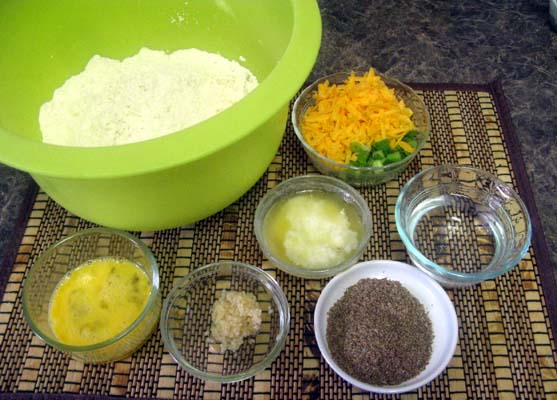 ingredients:
2 1/2 c. pancake mix
1 egg
1/4 c. butter
1/3 c. water
1 Tbsp. minced garlic
1 c. grated cheddar
optional: 2 Tbsp. flax seed meal, 1-2 sliced green onions





Mix together with a spoon or your hands (hands work best)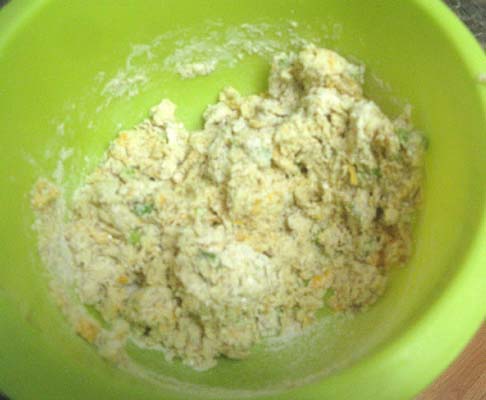 The dough will be soft but not really sticky so very little flour will
be needed to roll the dough out.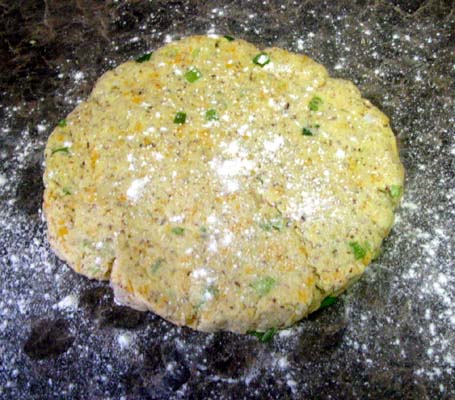 To save time and add some fun I simply use my pizza cutter to slice up
the dough into fun and odd shapes rather than circles. As long as the
individual biscuits are all about the same size it works just as well
as a circle cutter.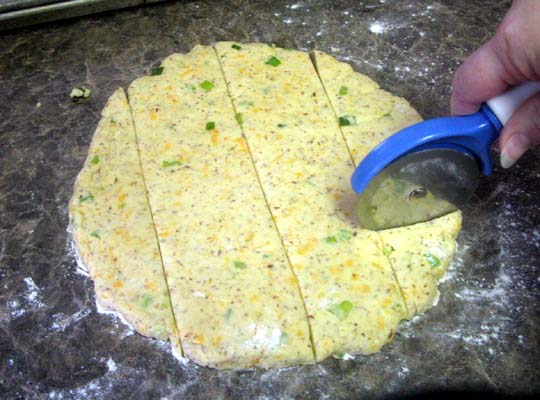 They need to go into a 425 oven for only 10-12 minutes or until they
are golden brown.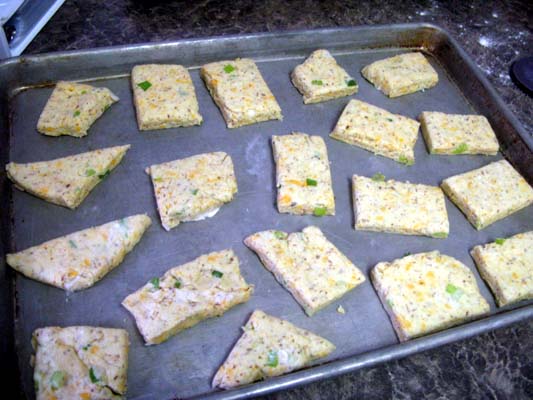 Cinnamon Vanilla English Scones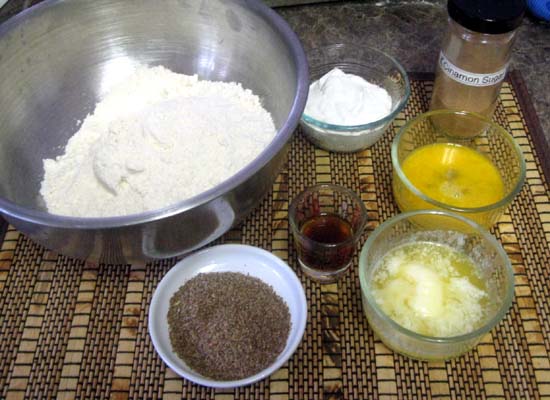 ingredients:
2 1/2 c. pancake mix
1 egg
1/4 c. butter
1/2 c. sour cream
1 Tsp. vanilla (don't skimp
on this, get the good
stuff. It is very
affordable at a place
like Costco.)
2 Tbsp. flax seed meal
cinnamon sugar


Mix together with a spoon or your hands and separate dough into two
balls. Roll out into a 8-10in. circle and sprinkle with Cinnamon
sugar.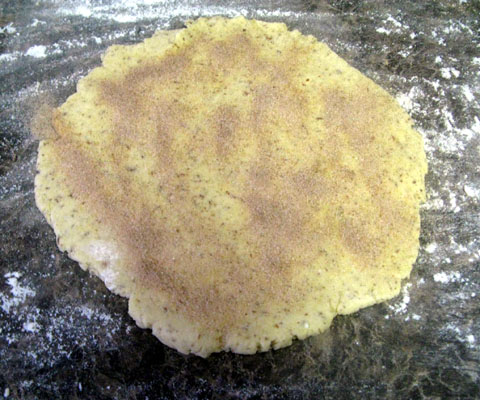 Fold dough in half and sprinkle again.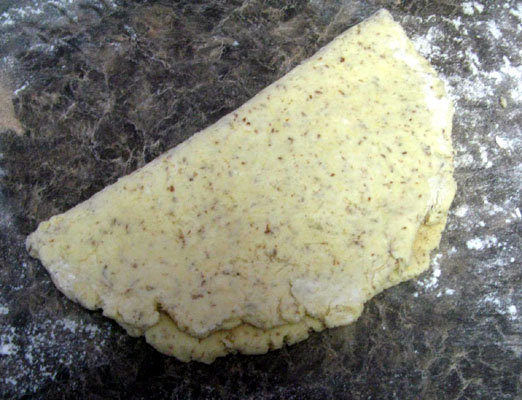 Fold in half again and press the edges to seal and form a rough
circle, you may want to flatten it out just a bit.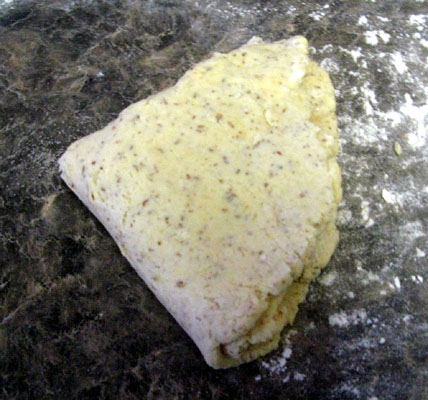 Using a piz
za cutter simple cut through the dough as shown to form delicious
looking wedges.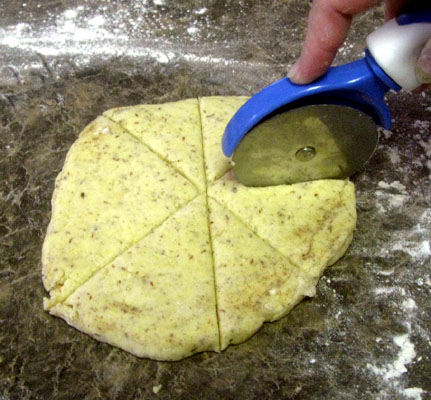 Bake at 425 for 10-12 minutes, meanwhile we have the vanilla frosting.
It is simple, with a whisk, or best, a mixer with a whisk attachment
blend together 1 Tbsp. vanilla, 3 c. powdered sugar, 1 Tbsp. butter
(room temp), and 2 Tbsp. water.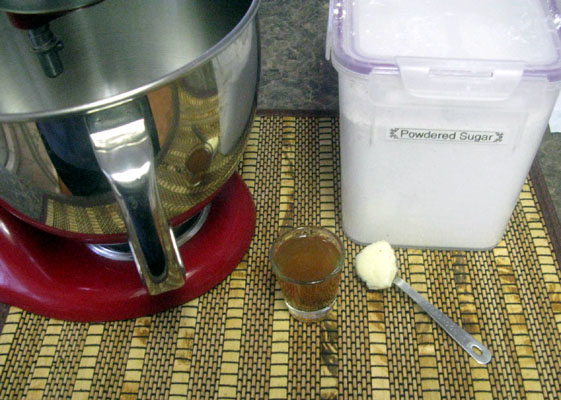 Simply whip till smooth and put into a zip top bag. A few minutes
after the scones come out of the oven, snip the corner of the bag and
squeeze frosting onto scones. The frosting will melt down the sides
of the scones this way. If you want the frosting to stay on top wait
until they are completely cooled.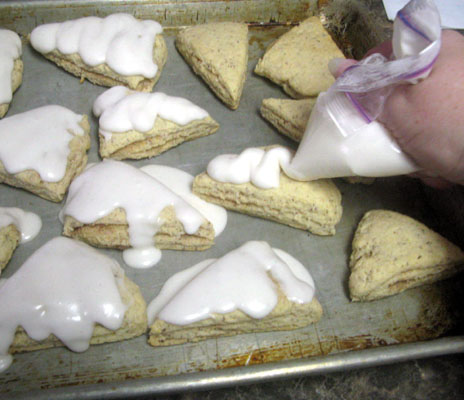 The results: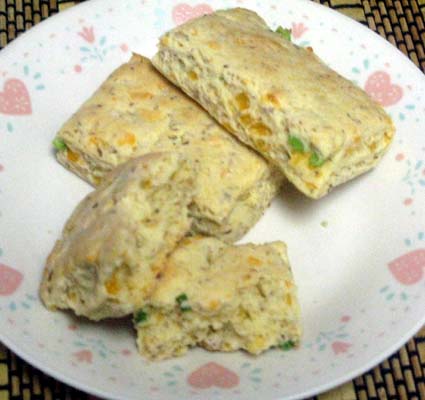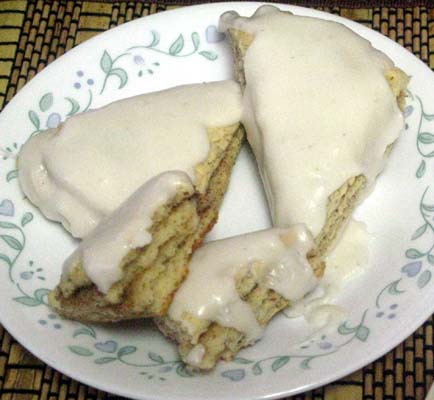 Tags:
pancake mix
biscuits
cooking
dinner
For all news items click here
News Releases
Online Classes
It's About Time e-Learning Class
Life is busy - Learning to manage and prioritize your time is essential to how busy you FEEL. Learn to make more time for yourself, your family, and everything else!
Upcoming Classes
Featured Products
Find us on FaceBook