Matching Socks Time Saver

Do you like matching socks to their mates? No? well that's just weird. We think its fun at our house. NOT!

That's probably why one of our teen age sons wears mismatch socks.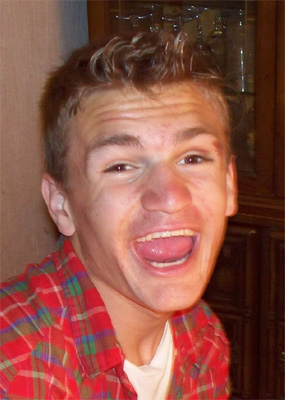 When asked about it he replies "well they're both white! Who cares?" Especially hilarious when as the star basketball player he's running down the court, wearing shorts mind you, with one white sock pulled up to his ankle and the other white sock pulled up almost to his knee! Nice 'matching' white socks sweetie! Lol!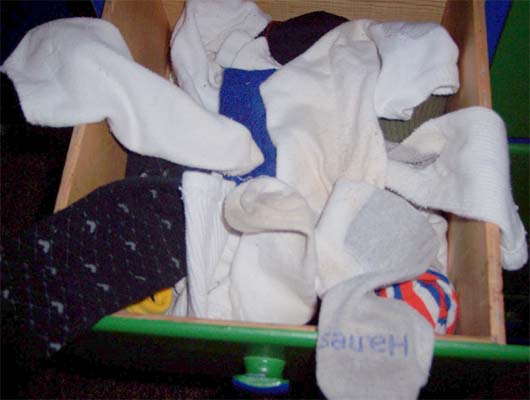 Here's a sock secret my mom taught us years ago.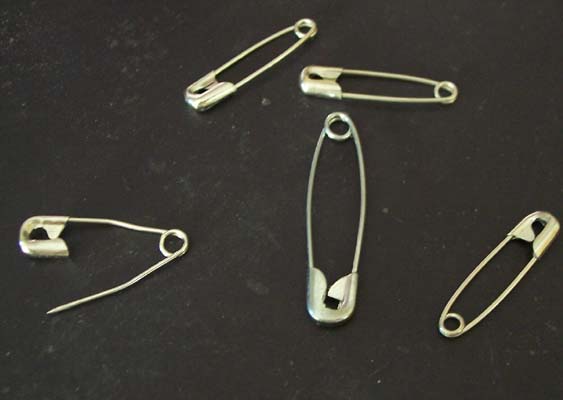 Yep, they're just pins!

Simply pin the matches together ONCE.
WEAR the pin on the socks.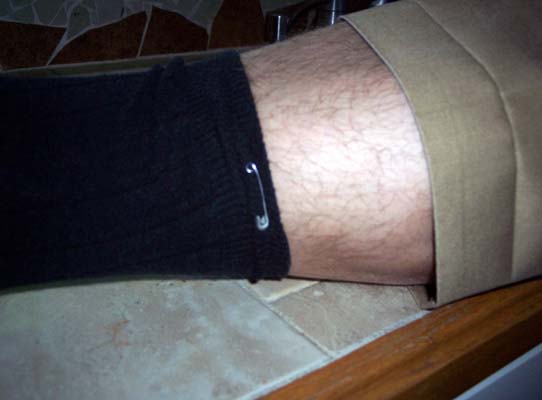 When you take the socks off, use the pin on one of the sock= no searching for a connector thingie-ma-bob. Pin the socks together. Once laundered, my dad then throws the pinned socks in his drawer and does not roll them together. When ready to dress he simply grabs 1 sock and the match follows. Several time saving steps here!

I hope your new friend, the safety pin, saves you tons of time. Until next time, happy savings!

~Joanne
Tags:
laundry tips
time saving tips
socks
washing socks
matching socks
Patty Hamm said...
I had my grandsons, 10 & 13 living with me while their dad was deployed this past year. I go sooo tired of the mis-matched sock problems, so I finally bit the bullet and bought each boy 2 bags of socks (20 pair) of the same kind of socks, and used the old socks for rags. One boy has black, the other one, grey. Now there is no matching, just grab 2 socks and go! It cost me $25 per boy at Walmart, and was worth every cent!
Add a Comment
For all news items click here
News Releases
Online Classes
It's About Time e-Learning Class
Life is busy - Learning to manage and prioritize your time is essential to how busy you FEEL. Learn to make more time for yourself, your family, and everything else!
Growing & Using Sprouts Class
Sprouting seeds are packed with vital nutrients, protein, and minerals. They make a highly nutritional addition to your Food Storage.
Eat Better for Less E-Learning Class
With the rising costs of groceries, you may have noticed your budget rising, too. Learn how easy it is to save money on groceries right now - No Coupons Necessary!
Upcoming Classes
Featured Products
Find us on FaceBook