Discover the Peace of Less STUFF!

One of the most wonderful aspects of living Clutter Free, is the peacefulness it brings into your home. Try it for yourself: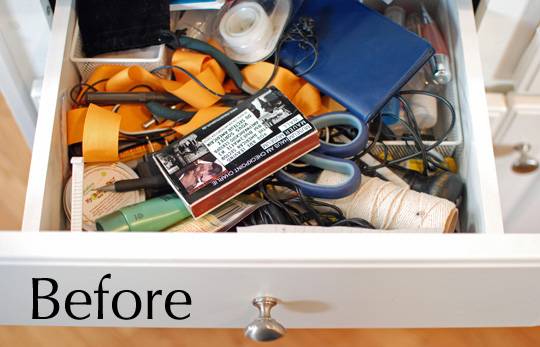 Choose one drawer in your kitchen or a bathroom
remove all of it's contents


replace items that are essential

discard or set aside to donate as many things as you can (I like to set a little challenge for myself before I begin each drawer such as , "I am going to throw away or donate 10 items or more from this drawer.Ē

put the remaining items in a shoe box and place it in an out of the way spot for 2 months. If you havenít gone back for an item in that time then discard/donate the remaining items. (DO NOT OPEN THE BOX - This eliminates sentimental attachment.)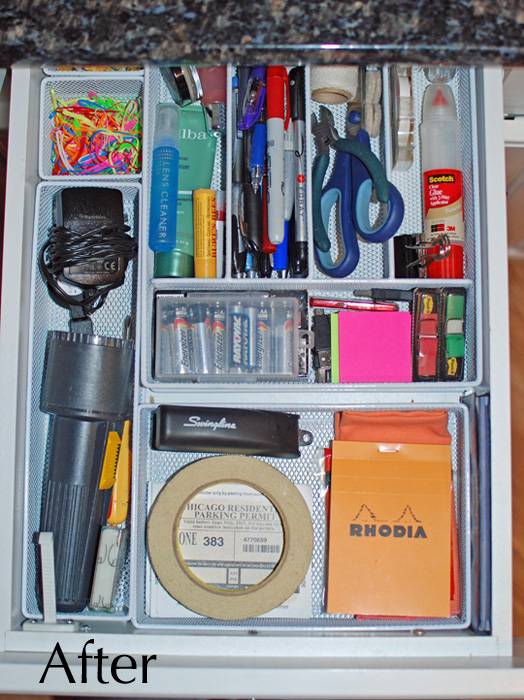 Now for the good part...notice how happy that drawer
makes you feel! If youíre like me youíll find little excuses to peak in and have a small moment of bliss. Imagine the sense of well-being youíll have as you do one or two drawers a week. Donít wait even one more day, pick and de-clutter one drawer today!
Tags:
spring cleaning
organize
joanne said...
CAUTION: this is way ADDICTING! once you have 1 singing drawer you'll be searching for the next one you can organize! This is what a client told me of her "singing drawers". Love it!
Add a Comment
For all news items click here
News Releases
Water bottles save dishes!
Joanne shares with us how she uses water bottles to help reduce dish clutter, save money, and help keep her family hydrated.
Release Date: 5/8/2018
---
---
DIY Custom Drawer Dividers
An oldie, but a goodie! This repost is from 2014. Melanie Shows us a fast and inexpensive way to make custom drawer dividers that really hold things together and keep you organized.
Release Date: 3/25/2018
---
Online Classes
Eat Better for Less E-Learning Class
With the rising costs of groceries, you may have noticed your budget rising, too. Learn how easy it is to save money on groceries right now - No Coupons Necessary!
Clutter Free Living E-Learning Class
Every house has storage issues regardless of it's size. Double your storage space with simple principles that will keep your house clutter-free all day, everyday.
Upcoming Classes
Featured Products
Find us on FaceBook