Flavor Dictionary 5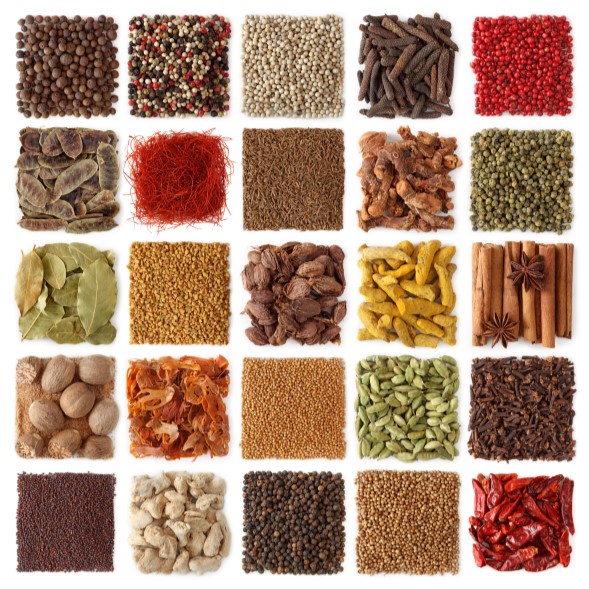 Sage:
Sage is one of the most popular herbs used in American cooking. It is slightly bitter but highly aromatic. Found in most poultry seasoning mixes.
Suggested uses: Sage is used to flavor pork sausage and roast turkey. Good with poultry and fowl. Good in any dish that has a long cooking time.
Savory (Summer-Winter):
Summer and Winter Savory are often substitutes for sage. It is a woody plant with a piney-peppery flavor.
Suggested uses: Soups, stews, bean dishes, fowl and lamb all benefit from the use of savory. Very good in any heavy dish that needs a spark of flavor.
Sesame Seed
:
Not just for topping buns. Toasted seeds can give a slight nutty flavor to a dish. Sesame seed oil has a strong toasty flavor that compliments southeast Asian cooking. Also high in anti-oxidants.
Suggested uses: Sauteing meats and veggies for stir-fry, key in Asian sauces and dips.
Tarragon:
A commonly thought of French herb, tarragon has a strong flavor that can overwhelm any dish easily. Used commonly to flavor Bearnaise sauce.
Suggested uses: Used to flavor oils and vinegars. Goes well with vegetables and roots like potatoes. Good on fish, chicken, and other fowl, as well as lobster, rabbit and veal.
Thyme:
Another anciently used herb. Tiny leaves on woody stalks carry a versatile and bright flavor. There are over a hundred varieties of thyme.
Suggested uses: Good in bean, egg, and veggie dishes with itís bright flavor. Good on fish, in soups and stocks, and in tomato sauces.
Turmeric:
Used heavily for itís bright and dense yellow coloring as well as itís deep peppery, warm and bitter flavor. One main ingredient in yellow curry powder.
Suggested uses: Pairs really well with lentils. Used in any dish that needs a kick in color and flavor. Good with cauliflower and other veggies, as well as eggs and rice dishes.
White Pepper:
Slightly milder than black pepper and good to use in dishes where you do not want to see flecks of black pepper.
Suggested uses: Used as black pepper to spice up dishes. Used mostly in lighter (color and flavor) dishes.
Tags:
herbs
spices
flavors
uses
ingredients
cooking
stewing
eating
For all news items click here
News Releases
Online Classes
Eat Better for Less E-Learning Class
With the rising costs of groceries, you may have noticed your budget rising, too. Learn how easy it is to save money on groceries right now - No Coupons Necessary!
Growing & Using Sprouts Class
Sprouting seeds are packed with vital nutrients, protein, and minerals. They make a highly nutritional addition to your Food Storage.
Upcoming Classes
Featured Products
Find us on FaceBook