My Personal Clutter Free products: Dream Shredder

<![if gte mso 9]>
<![endif]><![if gte mso 9]>
<![endif]><![if gte mso 9]>
<![endif]><![if gte mso 10]> <![endif]>I have a love/hate relationship with the mail. I abhor all the random paper that comes into my home via the mail. My new best friend to promptly and safely disposed of unwanted items is this shredder.
My Dream Shredder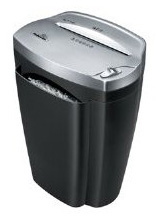 The thing I particularly love about it is that I can run junk mail (credit card offers and stuff) through it without even opening them. I just shove the envelope and all itís contents through. WONDERFUL!
Tags:
shedder
clutter-free
organization
security
mail
mail shredder
For all news items click here
News Releases
---
Back to School Night Tips
Back to school night is a great opportunity to become an involved partner in your child's education. Pat shares some tips on how to do this.
Release Date: 9/10/2019
---
Laundry Tips
Tips on getting laundry done from Christianne.
Release Date: 5/21/2019
---
Online Classes
It's About Time e-Learning Class
Life is busy - Learning to manage and prioritize your time is essential to how busy you FEEL. Learn to make more time for yourself, your family, and everything else!
Growing & Using Sprouts Class
Sprouting seeds are packed with vital nutrients, protein, and minerals. They make a highly nutritional addition to your Food Storage.
Upcoming Classes
Featured Products
Find us on FaceBook