My Personal Clutter Free products: Dream Shredder

<![if gte mso 9]>
<![endif]><![if gte mso 9]>
<![endif]><![if gte mso 9]>
<![endif]><![if gte mso 10]> <![endif]>I have a love/hate relationship with the mail. I abhor all the random paper that comes into my home via the mail. My new best friend to promptly and safely disposed of unwanted items is this shredder.
My Dream Shredder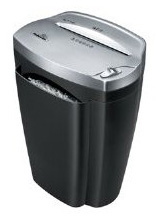 The thing I particularly love about it is that I can run junk mail (credit card offers and stuff) through it without even opening them. I just shove the envelope and all itís contents through. WONDERFUL!
Tags:
shedder
clutter-free
organization
security
mail
mail shredder
For all news items click here
News Releases
Online Classes
Eat Better for Less E-Learning Class
With the rising costs of groceries, you may have noticed your budget rising, too. Learn how easy it is to save money on groceries right now - No Coupons Necessary!
Upcoming Classes
Featured Products
Find us on FaceBook