Candy Cane Sled Treats

Candy Cane Sled Treats
I just received this gift from a friend and thought I would pass it on. It is cute, easy and inexpensive.
I'm definitely going to do this next year.
Supplies:
2 candy canes
1 Kit Kat candy bar
10 Hershey's mini candy bars
Ribbon
Bow
Glue glue and glue
Instructions:
Hot glue the candy canes to the edges of the Kit Kat bar
Stack the mini candy bars on top of the Kit Kat bar—4 on the bottom, 3 on the second row, 2 on the third row and 1 on the top
Crisscross wrap the ribbon around the Kit Kat bar and mini candy bars
Top with a bow and a Merry Christmas tap from your family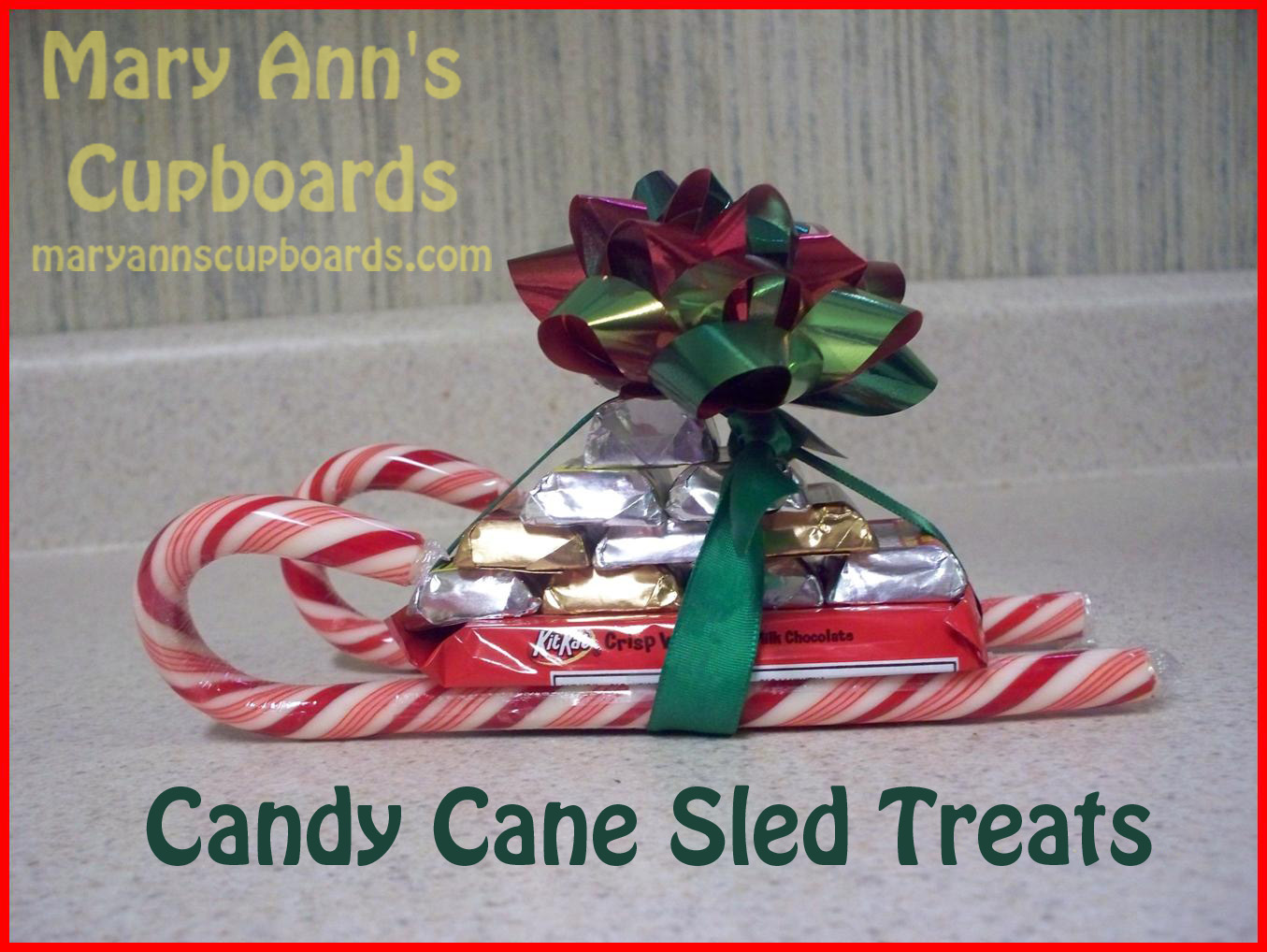 Also Check out last years gift idea
here
.
Tags:
candy cane
gifts
christmas gifts
christmas
giving
family fun
For all news items click here
News Releases
Cooking in Quantity Group Freeze Meals
Making freezer meals in a fun group setting, but can take a lot of time if you let it. Mary Ann shows you how to organize and structure a freezer meal group that saves time and money for everyone.
Release Date: 1/27/2020
---
Creamy Broccoli Potato Soup
Bobbie shares a great soup to make on a cold day when you want comfort food but don't want to do a lot of work. It utilizes the things we pack away in the food storage and freezer as well.
Release Date: 1/27/2020
---
Tomato Powder Power
You are about to get blown away with Tomato Powder. Mary Ann gives you some great recipes in her upcoming class.
Release Date: 1/27/2020
---
Online Classes
Eat Better for Less E-Learning Class
With the rising costs of groceries, you may have noticed your budget rising, too. Learn how easy it is to save money on groceries right now - No Coupons Necessary!
Upcoming Classes
Featured Products
Find us on FaceBook