The Supermarket Classroom part 2

"…If You Like to Waltz with Potatoes
Up and down the produce aisles"
Well, maybe that isn't your very favorite song, but it can sure be helpful as you "waltz" your children through the fruit and vegetable section of the supermarket. Here are the lyrics for the Veggie Tales opening act in case you feel like singing as you push your cart full of kids: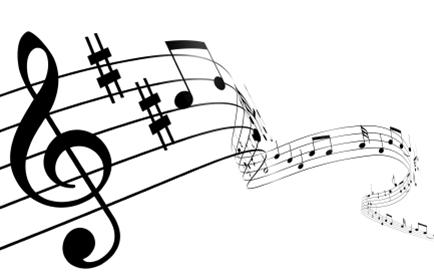 " If you like to talk to tomatoes
If a squash can make you smile
If you like to waltz with potatoes
Up and down the produce aisles.
Broccoli, celery, gotta be Vegie Tales.
Lima beans, collard greens, peachy keen Vegi Tales.
Cauliflower, sweet & sour, half and hour Vegi Tales."
For sure, "there's never, ever, ever, ever, ever" been a song like this one! And what a boon to teaching your children about this most important food group. Fruits and vegetables have never been more popular with little people than they are these days. In fact, all of us are better informed regarding the nutritional value found in the produce section.
So, let the Supermarket Classroom begin
. Let's start with the veggies mentioned in the song.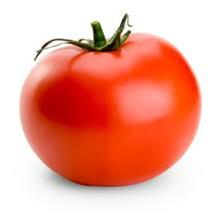 Tomatoes have never been more varied: red, yellow, cherry, striped, and maybe more. Your younger children can observe the different colors and shapes and repeat the name of the vegetable. (They often mix up "potato" and "tomato.") Have older children observe weight, size, & texture. This is also a good time to talk about the fact that tomatoes are considered a "fruit vegetable" because the seeds are inside. Point out other vegetables that are in this category e.g. cucumbers, beans, peppers, squash, peas, eggplant, pumpkin.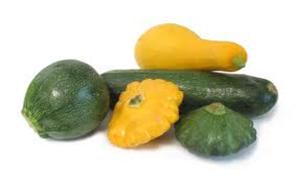 Does squash make you smile?? Only kidding. Just show your children the variety of squash on display. Late summer and fall are best for this activity. Look for zucchini, acorn, yellow, crook neck, banana, and spaghetti squash. I'll bet your child can tell how each variety got its name. Well, maybe not zucchini.
OK. You get the idea.
Look for vegetables that are the stems of plants like asparagus; for those that are leaves like cabbage, lettuce, and spinach: for "flowers" like broccoli and cauliflower.

Depending on your child's age, this section of the market also provides a lesson in geography. I used to take a place mat that had a picture of the world on it and let my kids find the countries from which the vegetables had been imported. (Incidentally, where is Belize!)
This is also a great place to allow older children to weigh the veggies and estimate the total price of an item. I'm still working on this one!
Well, it's time to buy those varied vegetables, take them home, and let the science fair begin. Encourage slicing, observing, tasting and even squishing. Your kitchen table is now a classroom. Someone may even become a convert to a veggie that has previously been avoided at all costs! Eat them raw, cook them, make them into a main dish, a salad, or even some bread and cookies. How about a dinner of spaghetti squash with tomato sauce and zucchini bread? Be sure to let the kids help cook.
Wow! Who knew all the lessons that could be learned from the produce section? You do!!
Meet you next time as we head for fruits.
Tags:
grocery
education
educating kids
educating family
grocery store education
produce aisle
produce
vegtables
veggies
For all news items click here
News Releases
An Organized Kitchen & Pantry Saves You Money!
Sometimes we get overwhelmed by the clutter that over-runs our kitchens! Mary Ann gives us some money-saving motivation for keeping our kitchens and pantries clutter-free.
Release Date: 4/12/2023
---
Your Shopping List
Ya, ya, I know what you are thinkin, "why do I need to read about a shopping list?" Because you want to spend LESS time in the grocery store, LESS energy, have LESS stress, and spend LESS money. Am I right? Using a shopping list will help you get in and out of the store faster and spend less money because you are NOT making spontaneous purchases, but rather buying what your family actually needs.
Release Date: 4/10/2023
---
---
Online Classes
Clutter Free Living E-Learning Class
Every house has storage issues regardless of it's size. Double your storage space with simple principles that will keep your house clutter-free all day, everyday.
Upcoming Classes
Featured Products
Find us on FaceBook