Pureed Laundry Soap

Pureed Laundry Soap
I've been making my own laundry soap for the past couple of years now. I do it because it is easy and ridiculously cheap. So . . . I will share the following AHA moment I had last time I made it! First of all, if you've never made it, this is the simplest most common recipe I've found, and the one I use:
1 bar Fels Naptha Soap
1 c. Arm & Hammer Washing Soda
1 c. Borax
(All of these ingredients can be found in Wal-Mart's laundry aisle.)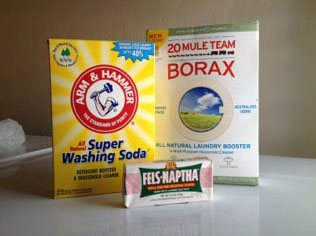 Grate the entire bar of Fels Naptha with the smallest side of your cheese grater. Mix all ingredients in a bowl. Use 1-2 Tbsp. per load of laundry (I have a HE washer/dryer.)
OK, notice how it's all nice and white powder looking like in the store, except for all the little curly Qs of bar soap? There's just something in me that says "Hmmm, I bet those would dissolve better and faster if the weren't so big . . ." So, after I mixed it all the bowl, I poured my laundry soap mix into my blender and viola! Perfectly pureed and powdered laundry soap that looks just like it came out of the store box. So here's to even better homemade laundry soap . .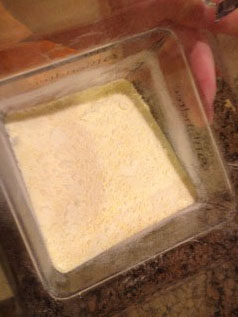 .
If you use a different recipe to make your laundry soap, the concept is still the same. You can also make your own laundry soap with these same ingredients in a liquid form if you prefer, this is just so much easier, it's what I'm doing now.
Tags:
laundry soap
laundry
money saving
provident living
washing
laundry detergent
pureed laundry soap
For all news items click here
News Releases
Online Classes
Clutter Free Living E-Learning Class
Every house has storage issues regardless of it's size. Double your storage space with simple principles that will keep your house clutter-free all day, everyday.
It's About Time e-Learning Class
Life is busy - Learning to manage and prioritize your time is essential to how busy you FEEL. Learn to make more time for yourself, your family, and everything else!
Upcoming Classes
Featured Products
Find us on FaceBook