Laundry Bags


Do you have small laundry items that get 'eaten' by the dryer?
Do you hate sorting out who's underwear and socks are who's?
What if you don't wanna wear pins on your socks?

Here's another laundry solution: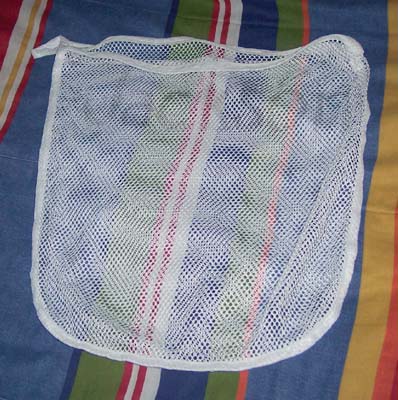 It's a lingerie bag.
Designate one per family member. I wrote names on them to discern ownership but have since found bags with different colored zippers.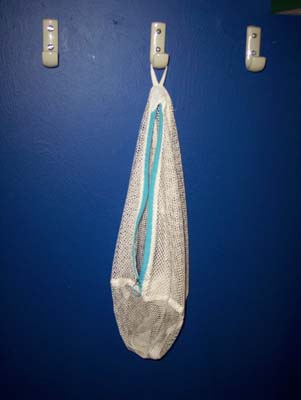 Have each sock/underwear wearer hang the bag where ever they undress. When removing the small white item they can conveniently (remember that's absolutely key. It MUST be convenient!) throw it into THEIR bag.

When ready to do laundry simply ZIP the bag closed (that's key also. Duhh, but it happens, trust me!) and toss it into the load. When laundry is finished you can quickly find who's bag is who's and the owner can quickly match the contents.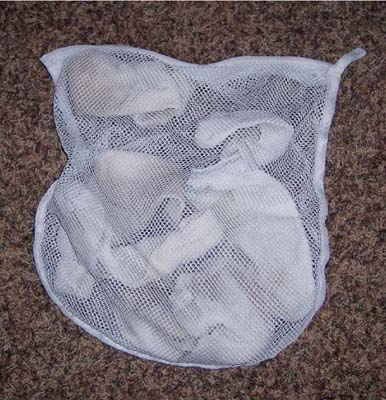 I hope this laundry tip saves your family from quarreling over who's turn it is to sort who's is who's, and saves time for all sock and underwear wearers in your home. I wish you the best and happy savings till next time!

~Joanne
Tags:
laundry tips
time saving tips
socks
washing socks
matching socks
For all news items click here
News Releases
Online Classes
It's About Time e-Learning Class
Life is busy - Learning to manage and prioritize your time is essential to how busy you FEEL. Learn to make more time for yourself, your family, and everything else!
Upcoming Classes
Featured Products
Find us on FaceBook