Battery Tester



A batte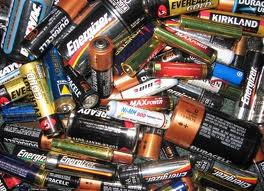 ry tester is one the best uses for $3.41 I can think of.

Every home should have on
e.

You will easily recoup your investment by being able to tell in an instant if the AA batteries in the kitchen junk
drawer is good or not.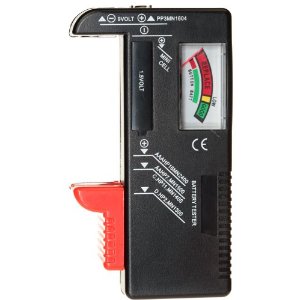 Maybe you've also had the experience of going to replace the batteries in an item and confusing which batteries are old and which are new – problem solved.

This one I found on Amazon Marketplace

Tags:
battery
batteries
testing
battery testing
new
dead battery
AA
AAA
For all news items click here
News Releases
Battery Tester
Christianne has another time saving tip for us. This week she shares tips about batteries and battery testing.
Release Date: 10/1/2017
---
A Better Game Plan for Game Day
Whether it's soccer, football, rugby, lacrosse, or marching band, Mary Ann shows you how to keep everyone warm, comfortable, and ready for anything when it comes to fall sporting events.
Release Date: 8/25/2017
---
---
Online Classes
Eat Better for Less E-Learning Class
With the rising costs of groceries, you may have noticed your budget rising, too. Learn how easy it is to save money on groceries right now - No Coupons Necessary!
It's About Time e-Learning Class
Life is busy - Learning to manage and prioritize your time is essential to how busy you FEEL. Learn to make more time for yourself, your family, and everything else!
Upcoming Classes
Featured Products
Find us on FaceBook