Battery Tester



A batte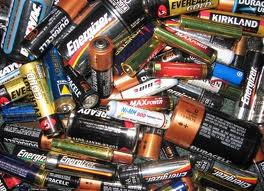 ry tester is one the best uses for $3.41 I can think of.

Every home should have on
e.

You will easily recoup your investment by being able to tell in an instant if the AA batteries in the kitchen junk
drawer is good or not.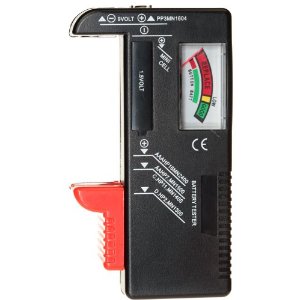 Maybe you've also had the experience of going to replace the batteries in an item and confusing which batteries are old and which are new – problem solved.

This one I found on Amazon Marketplace

Tags:
battery
batteries
testing
battery testing
new
dead battery
AA
AAA
For all news items click here
News Releases
An Organized Kitchen & Pantry Saves You Money!
Sometimes we get overwhelmed by the clutter that over-runs our kitchens! Mary Ann gives us some money-saving motivation for keeping our kitchens and pantries clutter-free.
Release Date: 4/12/2023
---
Your Shopping List
Ya, ya, I know what you are thinkin, "why do I need to read about a shopping list?" Because you want to spend LESS time in the grocery store, LESS energy, have LESS stress, and spend LESS money. Am I right? Using a shopping list will help you get in and out of the store faster and spend less money because you are NOT making spontaneous purchases, but rather buying what your family actually needs.
Release Date: 4/10/2023
---
---
Online Classes
Clutter Free Living E-Learning Class
Every house has storage issues regardless of it's size. Double your storage space with simple principles that will keep your house clutter-free all day, everyday.
Upcoming Classes
Featured Products
Find us on FaceBook