What Can I Make with Freeze Dried Peaches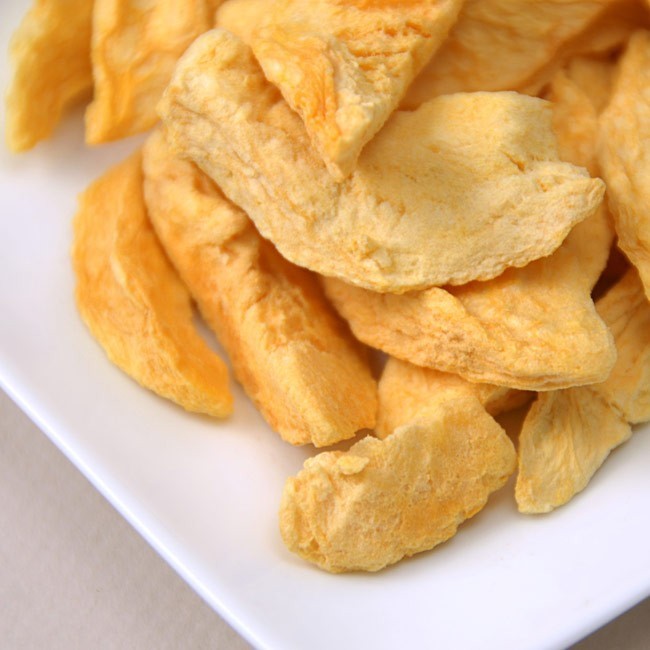 Freeze dried peaches are so yummy! You can eat them right out of the can. You can also use them re-constituted in just about any recipe that uses fresh or canned peaches. They have a great texture and re-hydrate every quickly, so they are great when you are in a hurry.
Freeze-dried fruits are great for hiking and backpacking. They are light weight and filling. I like to use peaches, raspberries and blueberries in my
Raw Ingredient Trail Mix
. Its sweet, salty, and packed with protein. I love the trailmix concept, especially for travel. I can mix a bunch in advance and keep it in individual servings in the console of my car for emergency snacks or to keep the munchies at bay between meals. When we are gone for games or races with big brothers, I can keep my little one full and happy with this snack mix and coloring book if needed.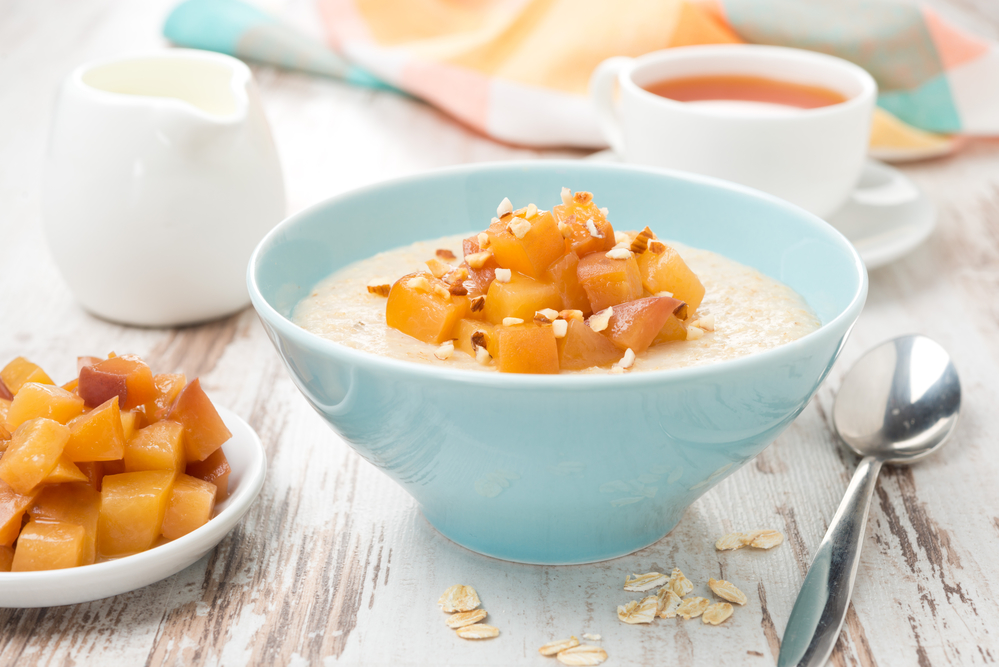 I also like to have the dried peaches to use in oatmeal. You may have read the blog
"Jazzing Up a Healthy Staple,"
if not it is linked here. I like to use peaches to make "Peaches and Cream" oatmeal in the morning. It is awesome in an overnight oats setting as well. Just add a little yogurt and a few table spoons of freeze dried peaches after you add the water. Delicious, creamy goodness!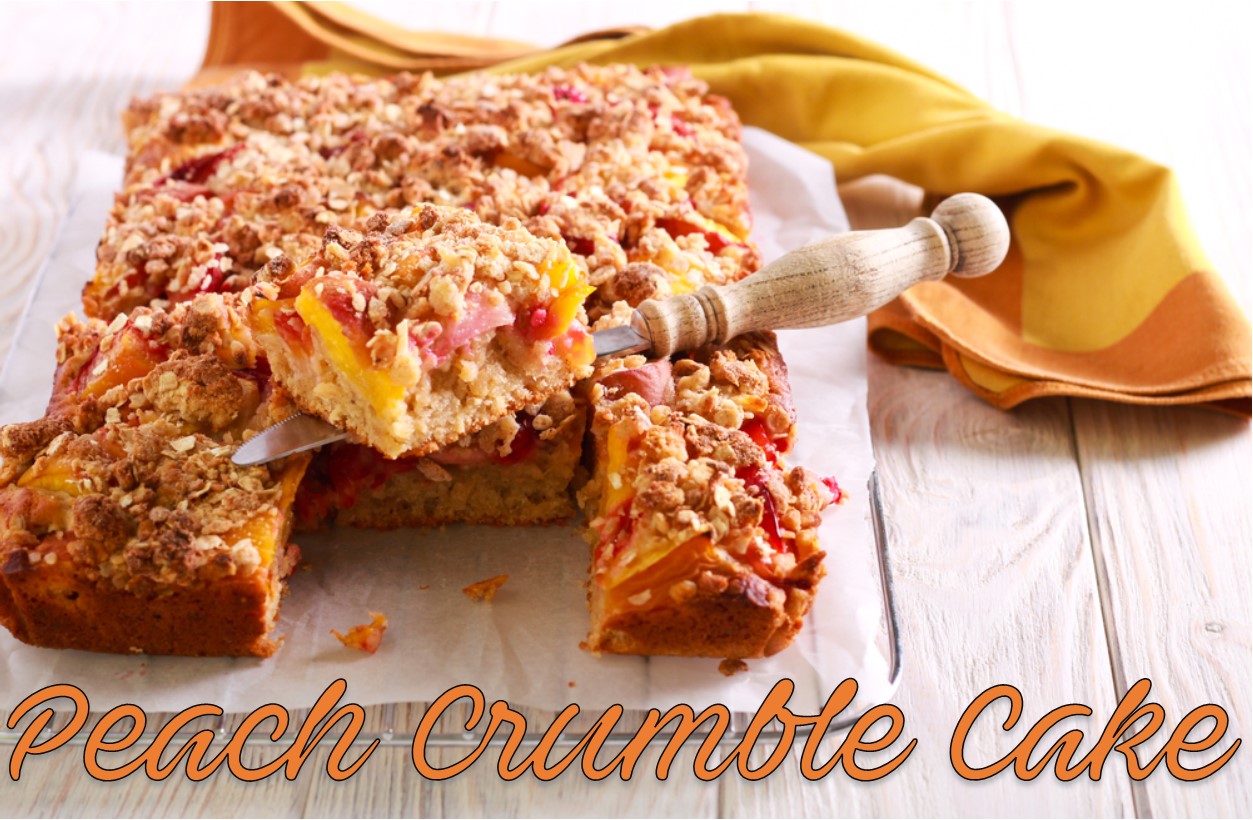 Peach crisp, cobbler, and other warmed sweets are a genius way to use this amazing product. Just pour boiling water over 2 cups of peaches and let them soak for about 10 minutes. Then drain, sprinkle them with cinnamon, sugar and a little bit of cornstarch. Stir and then add whatever topping you like. This is my favorite
"crisp" topping recipe
and it's gluten-free! You can use it on muffins, too...like this
Peach Crumble Breakfast Cake.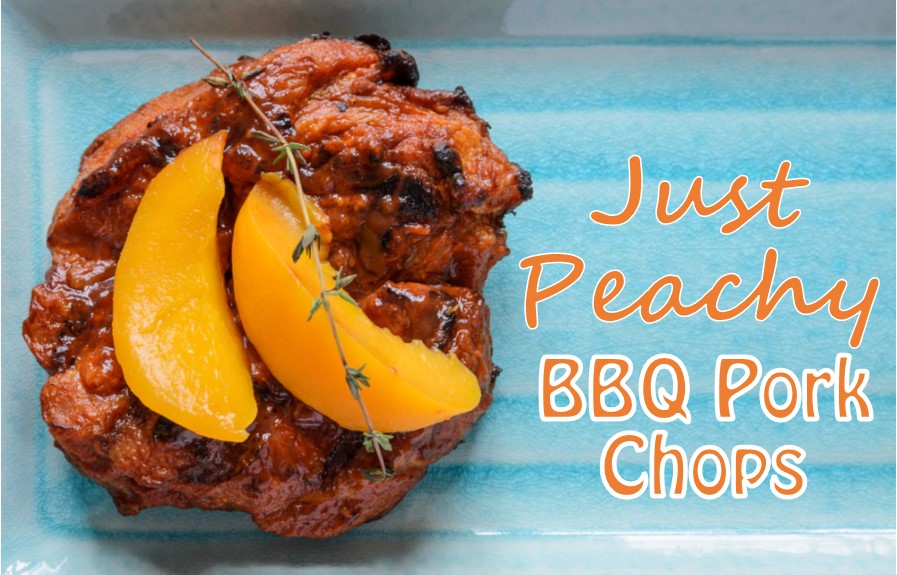 A savory option is my
Aunt Barbara's Peachy Pork Chops.
They are a delicious dinnertime favorite around our house. After you reconstitute the peaches, you don't have to drain them. Just use the water to cook the pork chops. I like to do these in the crockpot.
I hope you have gotten some good ideas here that you can apply to all of your freeze-dried fruits, how to get more out of your food storage and live better for less!
Tags:
Peaches
freeze-dried
recipes
For all news items click here
News Releases
Online Classes
Eat Better for Less E-Learning Class
With the rising costs of groceries, you may have noticed your budget rising, too. Learn how easy it is to save money on groceries right now - No Coupons Necessary!
Clutter Free Living E-Learning Class
Every house has storage issues regardless of it's size. Double your storage space with simple principles that will keep your house clutter-free all day, everyday.
Growing & Using Sprouts Class
Sprouting seeds are packed with vital nutrients, protein, and minerals. They make a highly nutritional addition to your Food Storage.
Upcoming Classes
Featured Products
Find us on FaceBook