The Perfect Yogurt Smoothie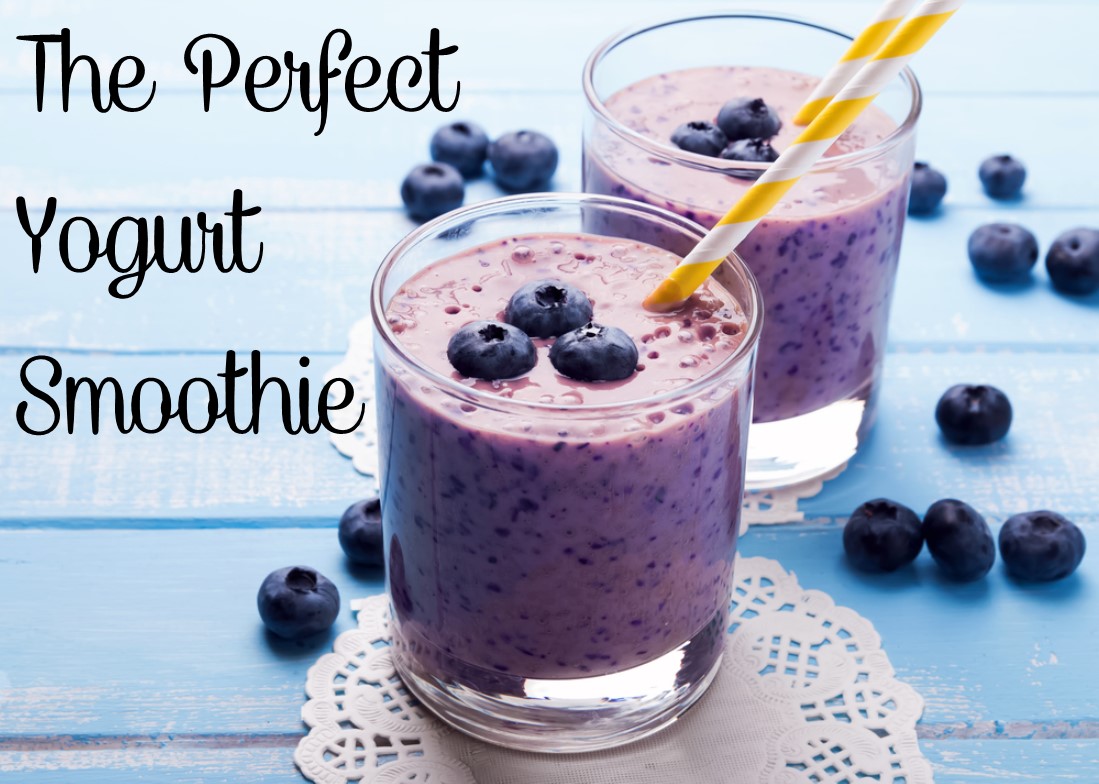 If you are like me, you are often pressed for time when the morning rush begins. Breakfast is a necessary beginning for me, but I often find that time is not on my side. When I don't have time to sit down, I reach for a good, balanced smoothie. Building a smoothie is fast and takes almost no time at all, but not all smoothies are created equal. Most recipes I have found are packed with protein and flavor, but also sugar and ingredients I am trying to avoid. Plus, I usually find that my body burns through the calories they provide too quickly and I am hungry again in an hour...or less.
After hunting around, I met a nutritionist who explained to me that the balance of micro nutrients in any breakfast is what matters. Because smoothies are blended, they are very easy to digest so your body processes them more easily...which is great, but that's why you don't stay full.
There is a way to make a smoothie really fill you up and satisfy you for a few hours and that balance is key. She gave me a basic set of rules to follow when making my smoothies in the morning that has really helped. To make it easy to visualize, I made you a chart.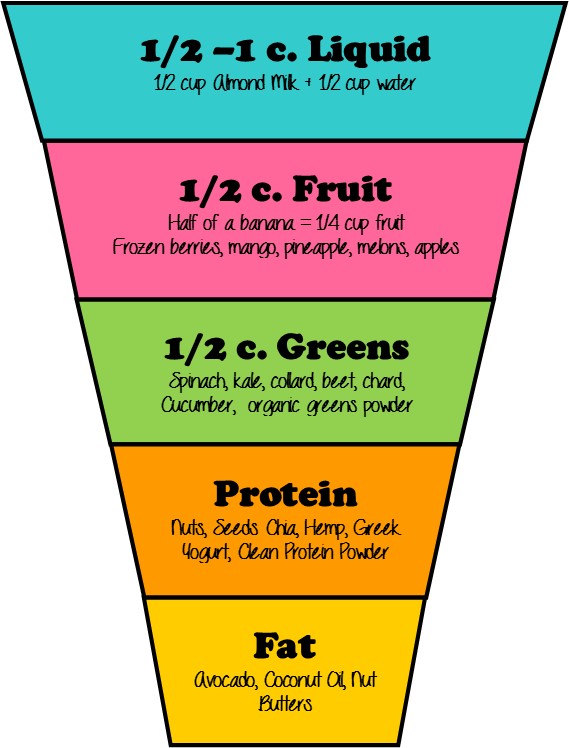 When it comes to protein, I like to use my homemade greek yogurt from the "Make It with Powdered Milk" book. I use the yogurt recipe and then strain it for an hour or so in a nylon stalking. Not only does it add creaminess to the smoothie but probiotics as well. Woot! Woot! Here are two of my favorite recipes using yogurt as all and part of the protein in the chart above.
Dark Chocolate Raspberry Booster





Very Blue Berry Milkshake



1 cup cold water - liquid
1/2 cup frozen raspberries - fruit
1/2 cup spinach leaves - greens
1/4 cup whole milk yogurt - fat & protein
1/2 scoop of chocolate protein powder - protein
1 T raw cacao powder - vital nutrients & energy
a hand full of ice. - to thicken & freeze


1/2 cup cold water - liquid
1/2 cup almond milk - liquid
1/2 a frozen banana - fruit
1/4 cup frozen blueberries - fruit
1/2 cup kale or chard leaves - greens
1/2 cup whole milk yogurt - fat & protein
1 T or flax or chia seeds - protein & fiber


Enjoy!
Tags:
yogurt
powedered milk
recipe
fresh
frozen
smoothie
For all news items click here
News Releases
---
Why Should I Store Buttermilk Powder
Freeze Dried Buttermilk Powder is a great shelf-stable ingredient to store. But why should you store it? Let's find out!
Release Date: 9/12/2019
---
Gear & Gadgets - The Super Scoops!
Back from the Archive: You don't need a lot of little or big gadgets cluttering up your kitchen. Britney is back to show us how the cookie dough scoop is one of the most versatile gadgets you can have in your kitchen. You can eliminate other "one-trick" tools and save yourself storage space, time and money by choosing tools that do double-duty.
Release Date: 9/10/2019
---
Online Classes
Clutter Free Living E-Learning Class
Every house has storage issues regardless of it's size. Double your storage space with simple principles that will keep your house clutter-free all day, everyday.
Growing & Using Sprouts Class
Sprouting seeds are packed with vital nutrients, protein, and minerals. They make a highly nutritional addition to your Food Storage.
Upcoming Classes
Featured Products
Find us on FaceBook