Sour Dough Waffles
Waffles were a weekly staple in my home when I was raising my children. They were quick, easy, and cheap to make. While they are not necessarily the most health breakfast choice, I have found that waffles are easy to beef up as it were.
Sour Dough (or natural yeast) is a great way to add good gut bacteria to your waffles. You make the batter the night before, so all you have to do in the morning is put them in the waffle iron. I like to add 2 scoops of a clean vanilla protein powder to mine to give them a higher protein profile. The protein powder also helps them crisp up in the waffle iron. I hope you will try this delicious family favorite with my delicious
apricot syrup recipe
.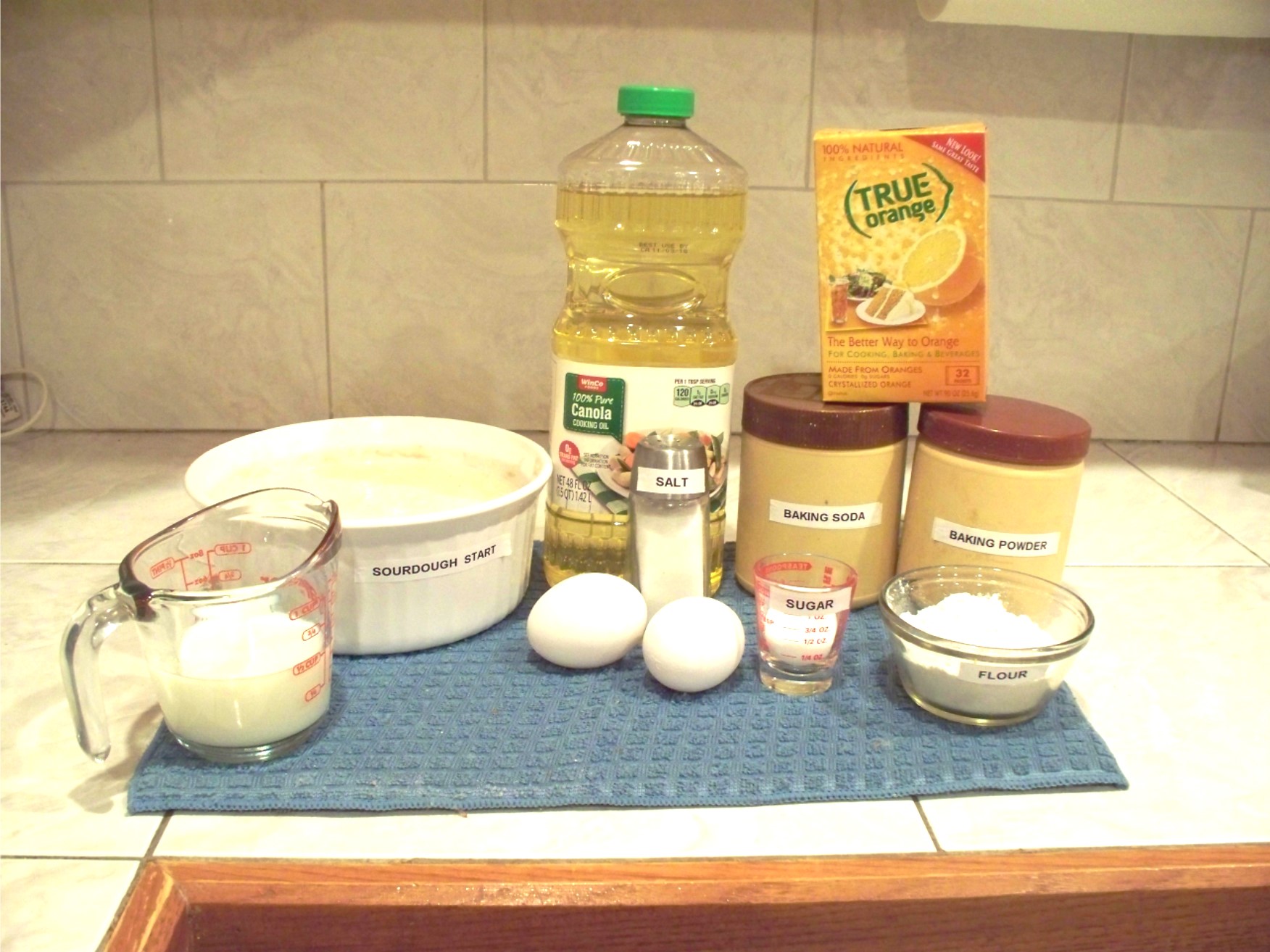 Sour Dough Pecan Waffles
2 Cups Starter (If you don't have one,
make one
)
2 Eggs - Beaten
1/2 Cup oil (any kind you like)
1/2 Cup Milk
1/2 Cup Flour (or Gluten Free Flour Blend)
1 tsp Salt
1/4 tsp baking soda
2 tsp baking powder
1 T sugar
1 cup chopped pecans or walnuts
1 tsp grated orange zest or 1 packet of True Orange.
The Night Before:
Take your sour dough starter out of the frig. Let it warm to room temperature. Then add 2 cups of flour and 2 cups of milk to the mixture. Whisk together until combined. Cover and let set on the counter overnight.
In the Morning:


In a large mixing bowl, measure out the sour dough starter.
Add eggs, oil and milk and whisk well until the mixture is completely combined.


In another bowl, mix the flour, salt, baking soda, baking powder sugar and orange zest together. (This is where I add the vanilla protein powder.)

Add the dry ingredients to the wet batter and fold together until just combined and all of the flour mixture is moist. (If making gluten free waffles, let your patter sit for 30 minutes to proof before baking.)


Spoon the batter in to a hot waffle iron. Sprinkle a small handful of chopped pecans or walnuts on top (if desired) and close the lid.

Cook for 5-6 minutes.


Serve hot with warm syrup, butter or whatever you like!
Tags:
sour dough
waffles
breakfast
basics
food storage
For all news items click here
News Releases
Online Classes
Eat Better for Less E-Learning Class
With the rising costs of groceries, you may have noticed your budget rising, too. Learn how easy it is to save money on groceries right now - No Coupons Necessary!
Growing & Using Sprouts Class
Sprouting seeds are packed with vital nutrients, protein, and minerals. They make a highly nutritional addition to your Food Storage.
Upcoming Classes
Featured Products
Find us on FaceBook