Wassail & Pumpkin Dip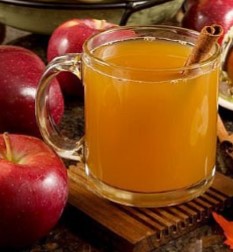 WASSAIL
2 qts. sweet apple cider
2 c pineapple juice
1 1/2 c orange juice
3/4 c lemon juice
1 c granulated sugar
2 cinnamon sticks
1 t whole cloves
combine all ingredients and bring to a boil. Serve hot. Yield 12 servings.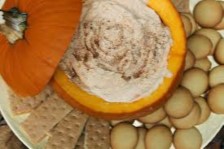 PUMPKIN DIP
1 15oz can pumpkin
1/2 c (5 oz) instant vanilla pudding powder
1/2 c Wip-it + 1/2 c water (whip together until forms peaks)
1/2 T (1 1/2 t) pumpkin pie spice
1/2 T (1 1/2 t) cinnamon
1 small pumpkin
Mix pumpkin, pudding mix, Wip-it whipped topping, and pumpkin pie spice together by hand.
Chill for several hours. Cut off the top of the pumpkin and scrape it clean. After dip has chilled, fill the pumpkin with the dip. Sprinkle with cinnamon and serve with fresh apple slices, vanilla wafers or ginger snaps.
For all news items click here
News Releases
---
Why Should I Store Buttermilk Powder
Freeze Dried Buttermilk Powder is a great shelf-stable ingredient to store. But why should you store it? Let's find out!
Release Date: 9/12/2019
---
Gear & Gadgets - The Super Scoops!
Back from the Archive: You don't need a lot of little or big gadgets cluttering up your kitchen. Britney is back to show us how the cookie dough scoop is one of the most versatile gadgets you can have in your kitchen. You can eliminate other "one-trick" tools and save yourself storage space, time and money by choosing tools that do double-duty.
Release Date: 9/10/2019
---
Online Classes
Growing & Using Sprouts Class
Sprouting seeds are packed with vital nutrients, protein, and minerals. They make a highly nutritional addition to your Food Storage.
Clutter Free Living E-Learning Class
Every house has storage issues regardless of it's size. Double your storage space with simple principles that will keep your house clutter-free all day, everyday.
Upcoming Classes
Featured Products
Find us on FaceBook