Candy Cane Sled Treats

Candy Cane Sled Treats
I just received this gift from a friend and thought I would pass it on. It is cute, easy and inexpensive.
I'm definitely going to do this next year.
Supplies:
2 candy canes
1 Kit Kat candy bar
10 Hershey's mini candy bars
Ribbon
Bow
Glue glue and glue
Instructions:
Hot glue the candy canes to the edges of the Kit Kat bar
Stack the mini candy bars on top of the Kit Kat bar—4 on the bottom, 3 on the second row, 2 on the third row and 1 on the top
Crisscross wrap the ribbon around the Kit Kat bar and mini candy bars
Top with a bow and a Merry Christmas tap from your family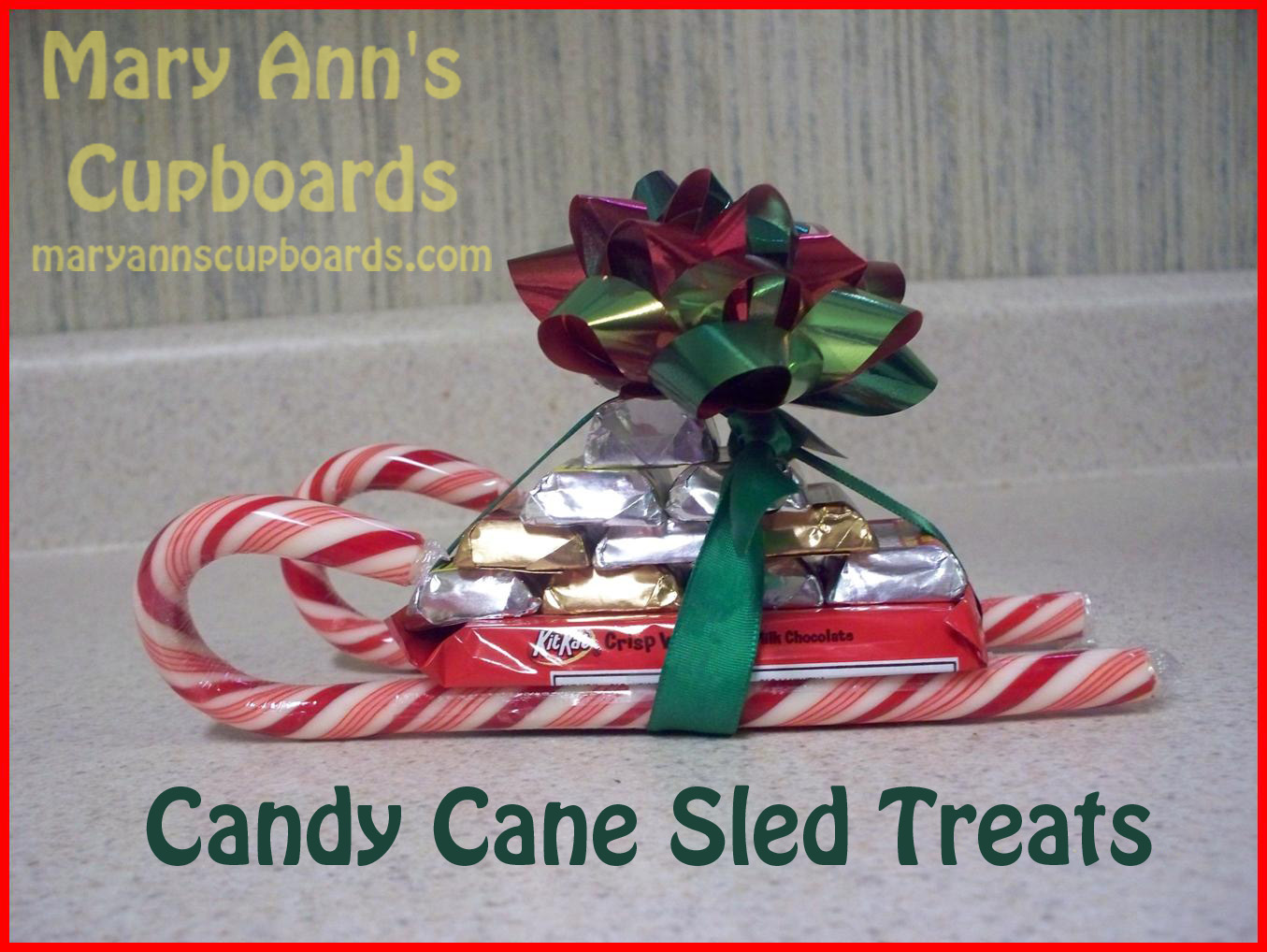 Also Check out last years gift idea
here
.
Tags:
candy cane
gifts
christmas gifts
christmas
giving
family fun
For all news items click here
News Releases
4 Great Tricks to Save on Holiday Baking
4 Great DIY videos to help you save on some for your most used holiday baking staples. Quick and easy recipes that will save you time, money and a trip to the store!
Release Date: 11/19/2019
---
---
Cauliflower Kielbasa Soup
Chilly and rainy weather calls for a tasty warm soup. You can even make this one with Freeze-Dried ingredients!
Release Date: 10/22/2019
---
Online Classes
It's About Time e-Learning Class
Life is busy - Learning to manage and prioritize your time is essential to how busy you FEEL. Learn to make more time for yourself, your family, and everything else!
Upcoming Classes
Featured Products
Find us on FaceBook