Pantry Alfredo Sauce

I have been wanting to make
Mary Annís decadent homemade cheese Alfredo
, but I didnít had the time to make the cheeses before the family revolted in hunger. So I was standing there looking at my pantry and all itís dried ingredients wondering how I was going to satisfy my Alfredo sauce cravings when I pulled together this: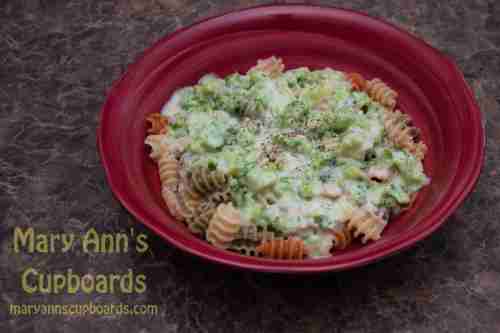 Pantry Alfredo Sauce
1/4c butter
1/4c flour
2c water
1/2c
milk powder
(instant or non instant)
1/4c
cream powder
1/2t granulated garlic
1t granulated onion
4t
Parmesan powder
Optional: chopped broccoli, bacon, green onions, etc.
We start making a roux like in the
white sauce blog
. I used my whole wheat flour so the sauce has some wheat germ flakes, this wonít really effect the flavor or the consistency, but it adds nutrients and fiber.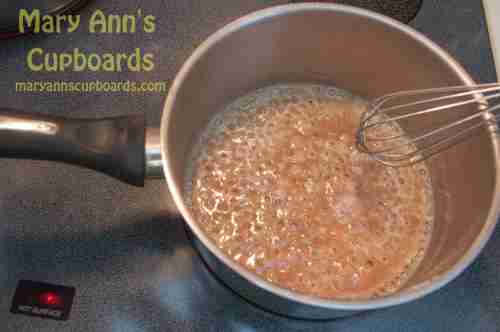 While that is bubbling away on low heat get out the blender or a trusty wire whisk and mix the water, milk and cream powders, onion, garlic, and the Parmesan cheese powder (I LOVE the cheese powders we have).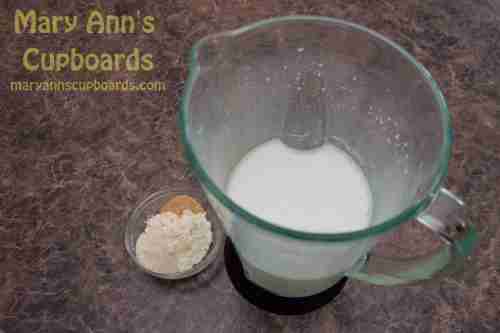 Once mixed turn the heat on your pot up to med high and add the liquid, whisk together and keep whisking lightly to keep it from scotching on the bottom. It will thicken rather quickly.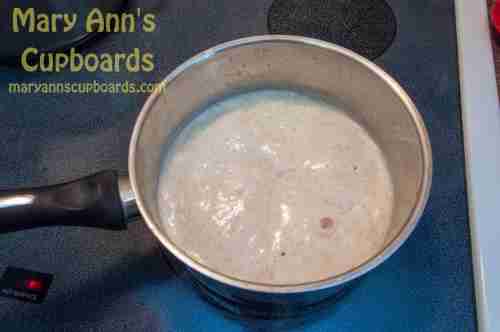 Now serve immediately or if you want add the optional ingredients. A good cup of grated Parmesan or mozzarella cheese would just make the sauce perfect. Here I added frozen chopped broccoli.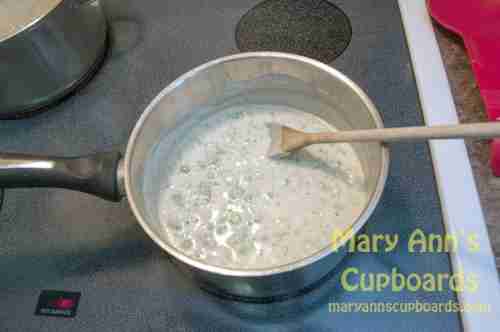 Tags:
recipes
pantry
cooking from the pantry
alfredo sauce
pasta
For all news items click here
News Releases
Online Classes
It's About Time e-Learning Class
Life is busy - Learning to manage and prioritize your time is essential to how busy you FEEL. Learn to make more time for yourself, your family, and everything else!
Clutter Free Living E-Learning Class
Every house has storage issues regardless of it's size. Double your storage space with simple principles that will keep your house clutter-free all day, everyday.
Upcoming Classes
Featured Products
Find us on FaceBook