Lunch in a Muffin Cup

In the last blog I told you about how to make fun little lunches in a snap using a muffin tin. I thought in this blog I would show you how to do it.
This is how my kiddos and I made Chili & Cornbread Muffins...
1. Spray each cup on a muffin tin with non-stick spray and set the oven to bake at 350.
2. Make your fillings. For this recipe, I used 2 cups my favorite
Corn Muffin Mix
, 1 cup of water, and Mary Ann's Speedy Chili Recipe from her
Super Simple Soups
cookbook. It only took my kids and I about 5 minutes to make the chili and the cornbread batter. You could use canned chili if you wanted to.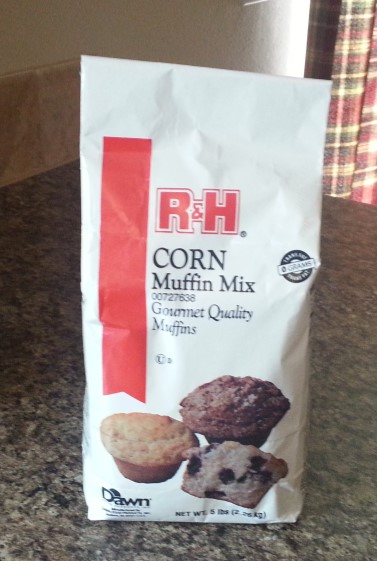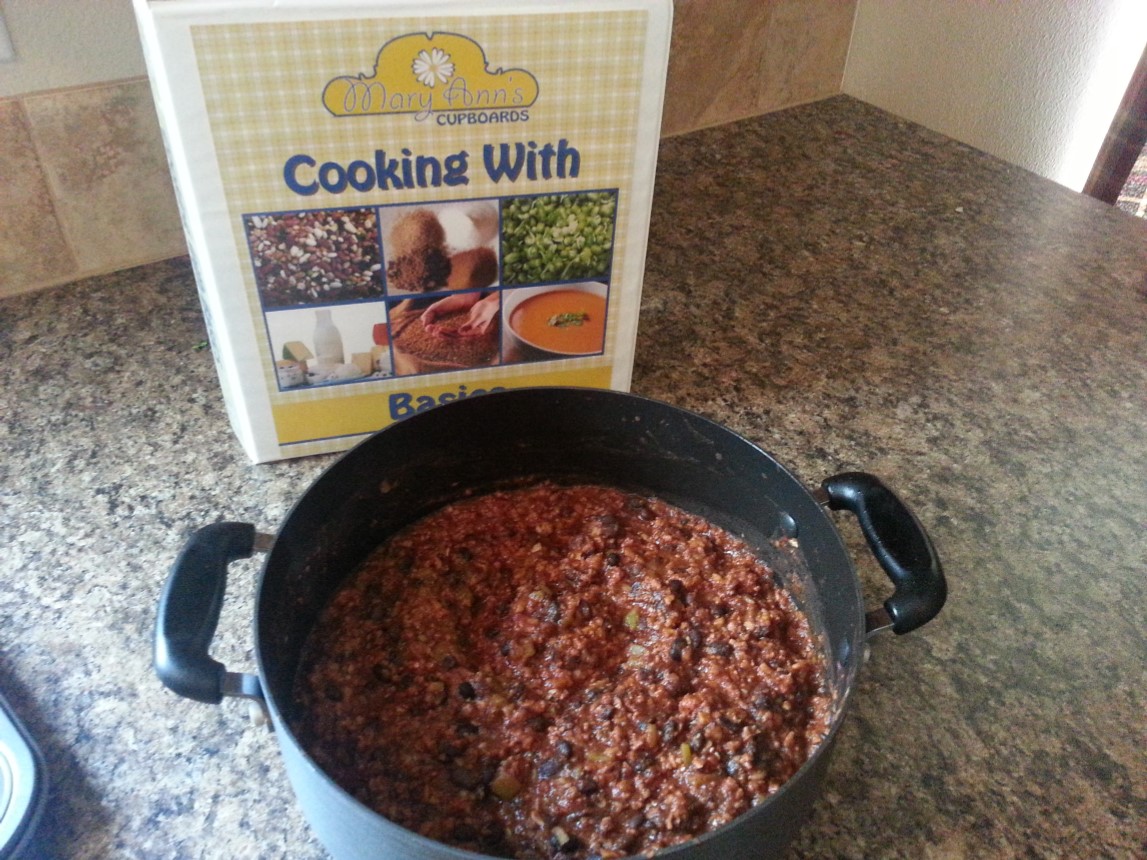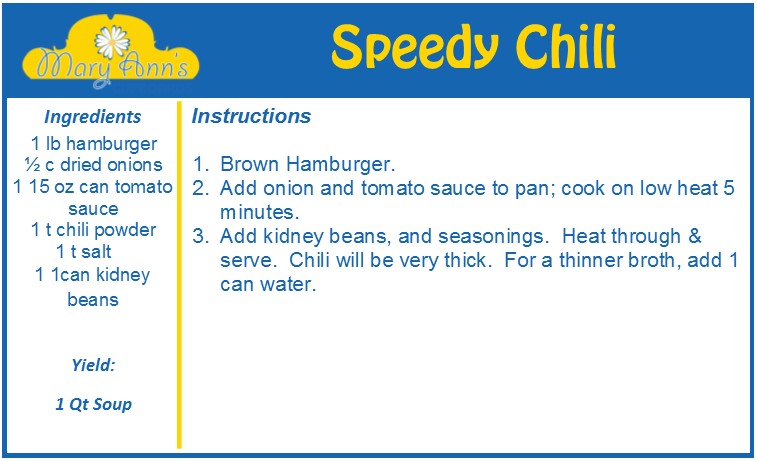 3. Scoop about 3 Tablespoons of batter into each muffin cup. Then flatten with the backside of a spoon.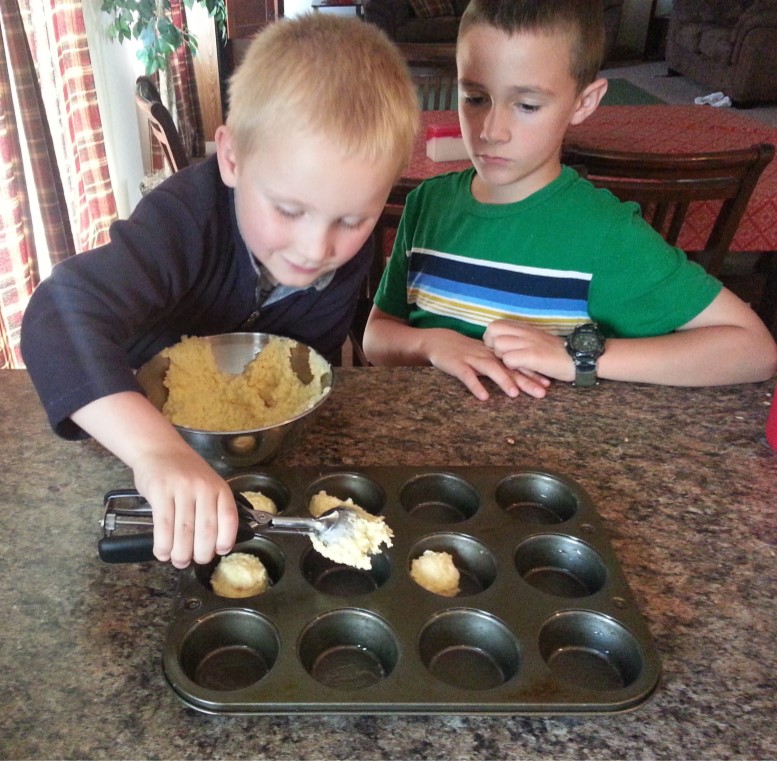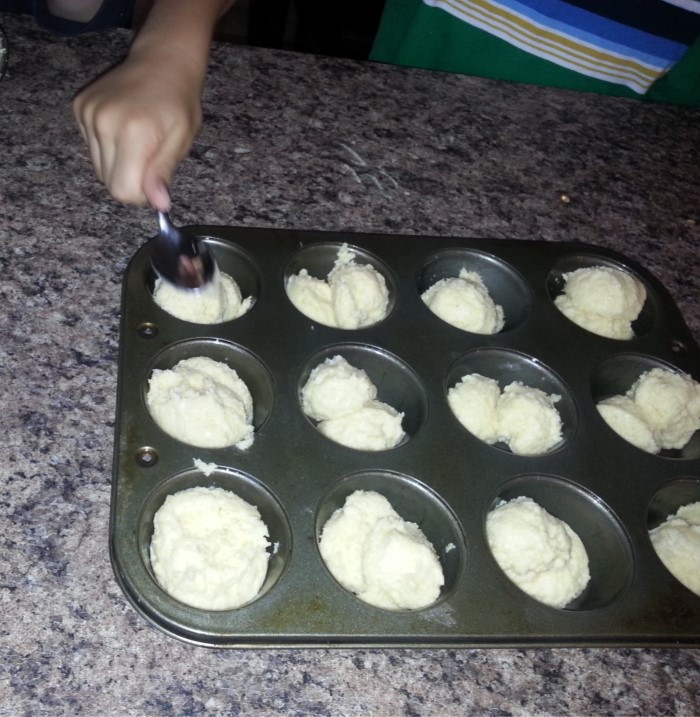 4. Scoop about 1 1/2 Tablespoons of chili on top of batter.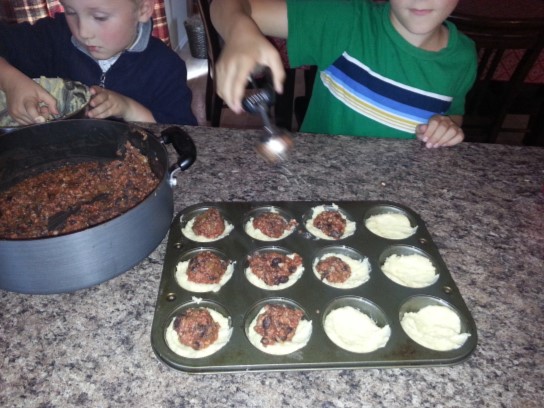 5. Bake in oven for 15-20 minutes until cornbread is firm and golden brown on edges.
Remove from oven and sprinkle with shredded cheese, then cool for 5 minutes.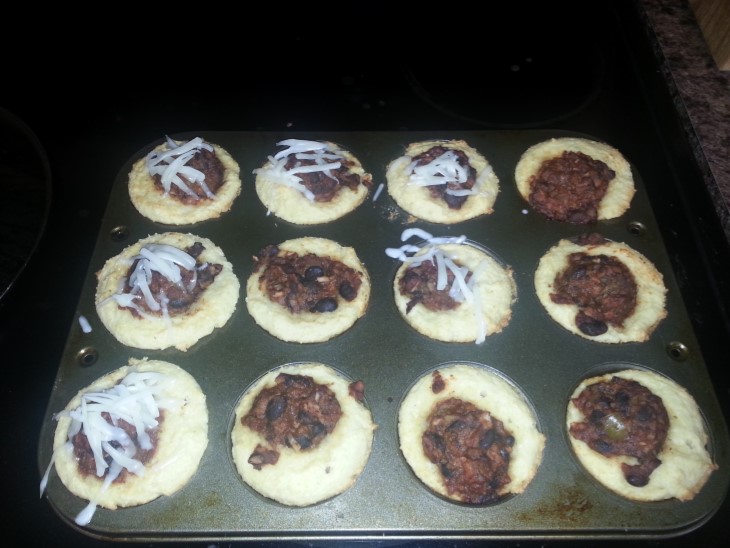 6. Remove from pan carefully and place on cooling rack until cool. You can serve the ones you want to eat now while they are warm. The rest can fit into a gallon sized zipper bag and put in the freezer for later use.
We only used about half of the chili, so I put the rest of it in a plastic container and put it in the freezer for dinner at a later date. It's important not to waste the extras. They can be lunch for dad, or dinner for the family.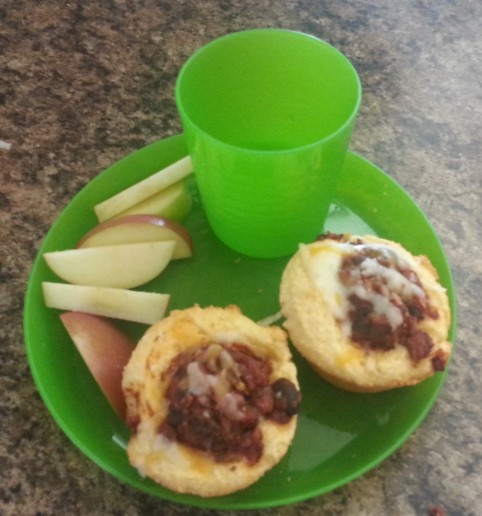 My kids thought they were delicious and we got to spend 30 minutes together as a family!
Here's what we accomplished together in just 30 minutes:
1 Dinner Entree
1 lunch for today
8 "chili bites" for lunches in the future
30 minutes of time preparing my boys to cook for their future families
30 minutes of quality time having fun with my kids. -
Not bad!
Try these other tasty muffin cup ideas or come up with your own:
And don't forget the sides:
Frozen Fruit Salad: Spray the muffin tins with non-stick spray. Pack with your favorite chopped fruits (peaches, pears, banana slices, blueberries, etc.). Then pour pineapple or orange juice over the top. Freeze for 1 day. Release the cups from the pan and place in a gallon sized zipper bag. Then return to the freezer. My kids love how slushy they are by lunch. A cold, healthy treat to add to their lunches.
Tags:
muffins
lunches
refrigerator rolls
For all news items click here
News Releases
Online Classes
It's About Time e-Learning Class
Life is busy - Learning to manage and prioritize your time is essential to how busy you FEEL. Learn to make more time for yourself, your family, and everything else!
Growing & Using Sprouts Class
Sprouting seeds are packed with vital nutrients, protein, and minerals. They make a highly nutritional addition to your Food Storage.
Upcoming Classes
Featured Products
Find us on FaceBook