Kid and Lunchbox Friendly Recipes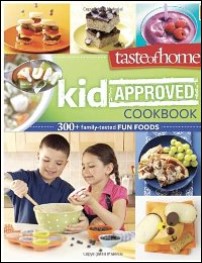 So many of us are looking for quick and easy recipes that take lunchtime beyond Peanut Butter and Jelly. Let me introduce you to my new favorite "kid friendly" recipe idea - lunch in a muffin tin. I am the lucky owner of the
Kid Approved Cookbook by Taste of Home.
It is full of fun little recipes for snacks, treats, dinners and lunches that are quick and easy to make. Best of all, they are meant to be made with kids!
Many of the recipes in this book call for refrigerator biscuits, crescent rolls, or pizza crusts. I prefer a to use homemade options, so I use Mary Ann's Refrigerator Roll & Pizza Crust recipes instead of the store-bought counterparts. These mixes are fast and easy to make, cost less and are healthier options. For more nutritious and money-saving mixes, check out Mary Ann's
"Mixing It Up with Grains"
available on our website!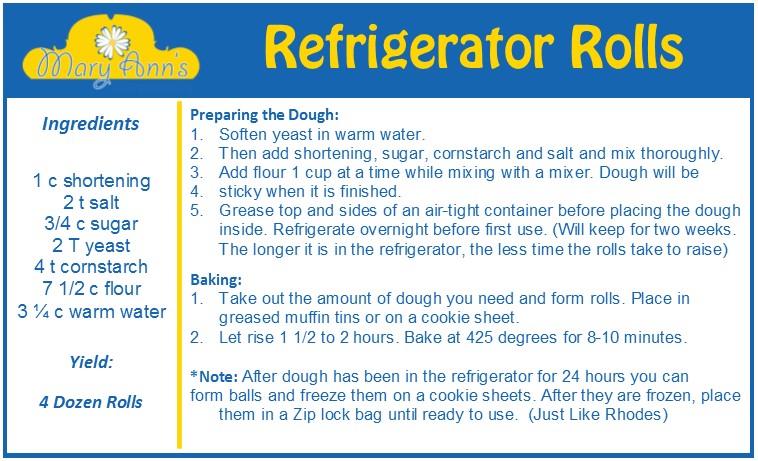 On a rainy day a few weeks ago, my kids and I made the Farm House BBQ Muffins (page 57) and the Frozen Fruit Salad (page 45). They were delicious and we had a great time making them. But we also learned something new, You can make just about anything in a muffin tin and they are the perfect size for a lunchbox meal! So we started playing with all kinds of variations on the recipes we found in the book.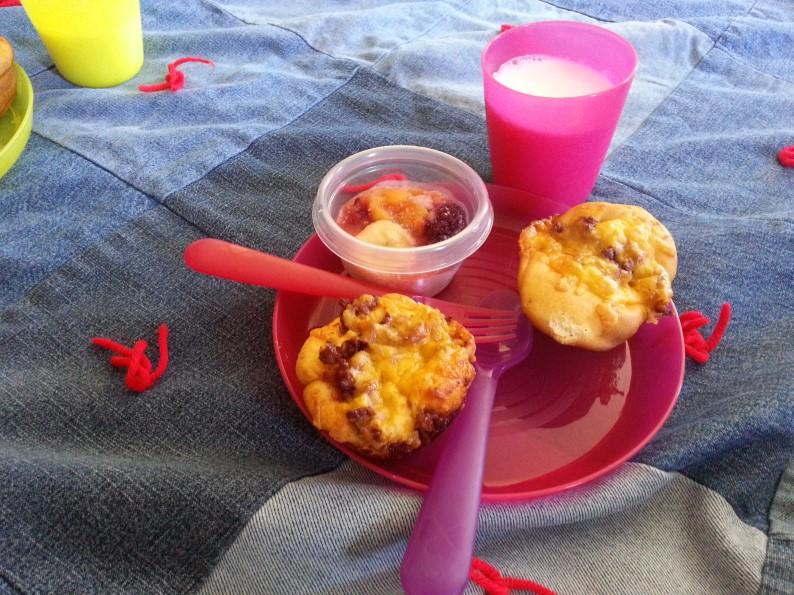 Sloppy Joe Popovers,
Chili and Cornbread Muffins
, Pizza Popovers, Cold Soups, etc. We have had so much fun making these creations and freezing them for lunches when we are on the go this summer. Try these recipes for yourself or make your own tasty creations!
Tags:
muffins
lunches
refrigerator rolls
For all news items click here
News Releases
Radical Rhubarb!
An old family recipe from a dear friend, Pat Green (aka - The greatest cook in the world!), with a new twist!
Release Date: 7/18/2021
---
Cooking in Quantity Group Freeze Meals
Making freezer meals in a fun group setting, but can take a lot of time if you let it. Mary Ann shows you how to organize and structure a freezer meal group that saves time and money for everyone.
Release Date: 1/27/2020
---
Creamy Broccoli Potato Soup
Bobbie shares a great soup to make on a cold day when you want comfort food but don't want to do a lot of work. It utilizes the things we pack away in the food storage and freezer as well.
Release Date: 1/27/2020
---
Online Classes
It's About Time e-Learning Class
Life is busy - Learning to manage and prioritize your time is essential to how busy you FEEL. Learn to make more time for yourself, your family, and everything else!
Upcoming Classes
Featured Products
Find us on FaceBook