3-2-1 Cake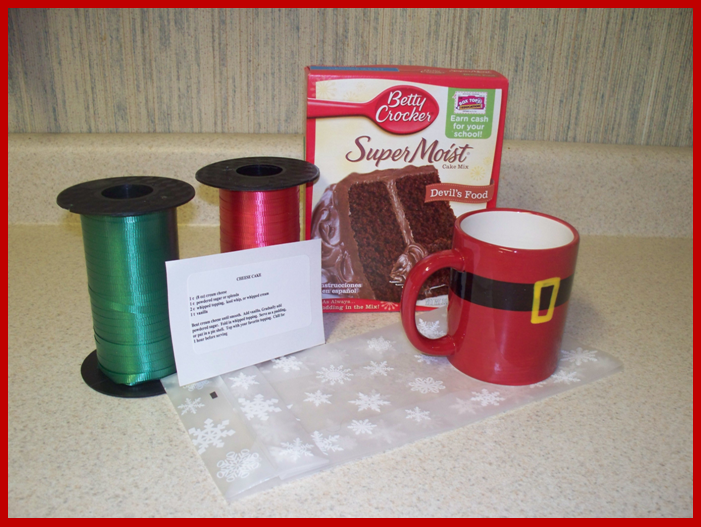 Last summer at a college roommate retreat, my wonderful roommate Vicki Topliff shared this fun, easy and tasty recipe with us. I thought it would be a great gift to give to your children's teachers, neighbors or friends. The gift cost $1.25 and takes very little time to assemble.
SUPPLIES:
You will need a cake mix of your choice (mine is always chocolate). Half of the box will fit in the mug—so you get 2 gifts out of each box. (Add 3 tsp cornstarch to your box of cake mix to give a light and fluffy texture and eliminate the need for eggs.)
A mug (I got mine at a thrift store for 50 cents)
A plastic bag (a Ziploc sandwich or quart bag will work or a seasonal treat bag)
A 3x5 card for the recipe
Ribbon to decorate the bag

ASSEMBLING:
Put half of the cake mix in the bag.
Put the bag in the mug
Tie the top of the bag with the ribbon
Attach the recipe
RECIPE: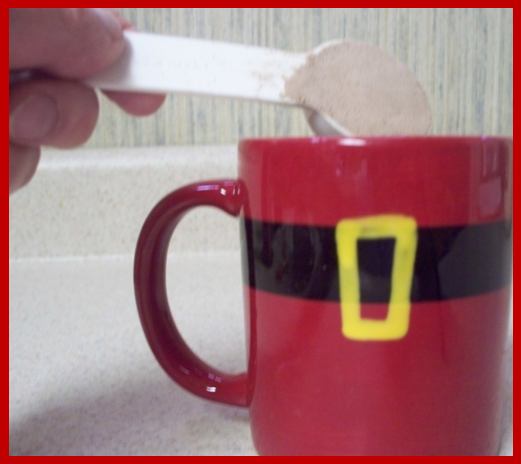 3 tablespoons cake mix

2 tablespoons water
Mix with a spoon in the mug until well blended
1 minutes on high in the microwave
Yield: 1 cupcake size cake
ENJOY: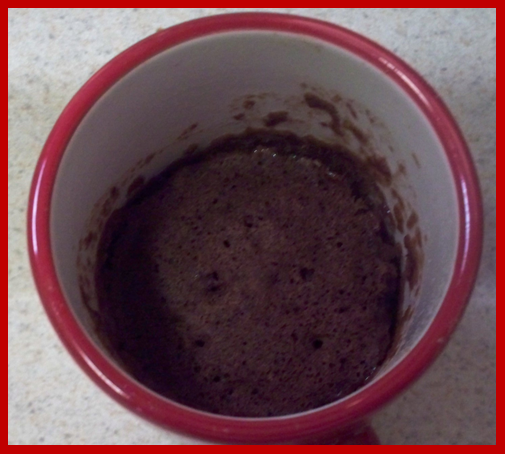 Top with ice cream or berries or both
A half a cake mix will make 12 cupcakes—many days of fun and enjoyment.
Tags:
cake
microwave cake
cupcakes
presents
holiday
gifts
ideas
easy treats
For all news items click here
News Releases
Online Classes
It's About Time e-Learning Class
Life is busy - Learning to manage and prioritize your time is essential to how busy you FEEL. Learn to make more time for yourself, your family, and everything else!
Eat Better for Less E-Learning Class
With the rising costs of groceries, you may have noticed your budget rising, too. Learn how easy it is to save money on groceries right now - No Coupons Necessary!
Upcoming Classes
Featured Products
Find us on FaceBook