Creamy Broccoli Potato Soup
Soup is a great way to pack in nutrients and use your food storage at the same time. While I love this recipe on a cold day, I love to
make in bulk
and freeze it in both family sized and
individual servings
for days when I need a quick meal. You can use fresh, dehydrated or freeze dried ingredients in this recipe so it's a great one to use when you need to rotate items in your food storage. Enjoy!
This is a wonderfully simple creamy soup that can be made anytime of the year mostly from your food storage.
Creamy Broccoli Potato Soup
32 oz. Chicken Stock (can use water w/ bullion added)
4 c. Water
3/4 c.
Powdered Non-Instant Milk
1/3 c.
White Cheddar Powder
1/3 c.
Cheddar Powder
3 c. Cubed Potatoes
1 lb bag Frozen Chopped Broccoli OR 2 cups
Re-Hydrated
or
Freeze-dried
from your storage
1/4 c. Dehydrated Onion
1 tsp.
Mustard Powder
1 tsp
Garlic Granules
1 tsp
Italian Seasoning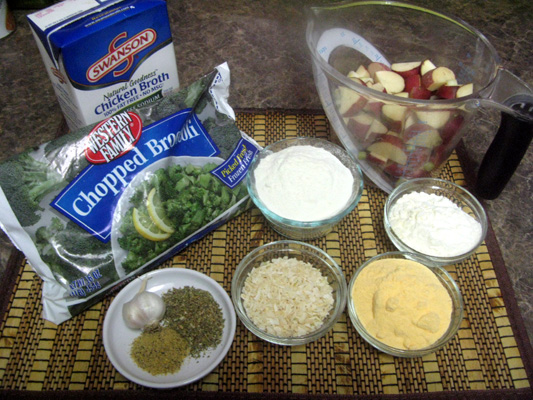 Mix together chicken stock, water, powdered milk, and cheese powders in a large pot with a whisk.
Add potatoes and boil until the potatoes are just barely tender.
Add broccoli and the rest of the seasonings and simmer for 15-20 minutes on medium low heat. (If you like your soup thicker, simply whip out the corn starch and cold water method to thicken to your desired amount. ) **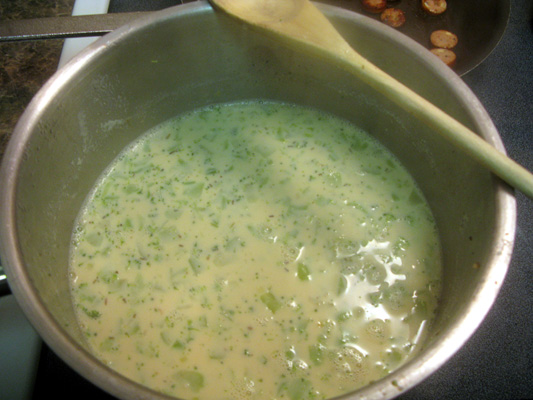 **Garbanzo bean flour is also a wonderful thickener, mix it with a little water and then mix it into your soup. This method needs more cooking than the starch method but it also adds more vegetable protein.
I like this soup topped with cheese and green onions but it is great right out of the pot or the refrigerator on a cold day.
Enjoy!
~Bobbie
Tags:
Creamy Broccoli Potato Soup
potato soup
broccoli soup
cheese soup
soup
pantry cooking
food storage cooking
food storage
For all news items click here
News Releases
Online Classes
It's About Time e-Learning Class
Life is busy - Learning to manage and prioritize your time is essential to how busy you FEEL. Learn to make more time for yourself, your family, and everything else!
Clutter Free Living E-Learning Class
Every house has storage issues regardless of it's size. Double your storage space with simple principles that will keep your house clutter-free all day, everyday.
Upcoming Classes
Featured Products
Find us on FaceBook