G-Free Peach Crumble Muffin Breakfast Cake
This is a great recipe for brunch, tea, or a shower. It has great flavors and a marvelous texture. You would never guess it is gluten-free.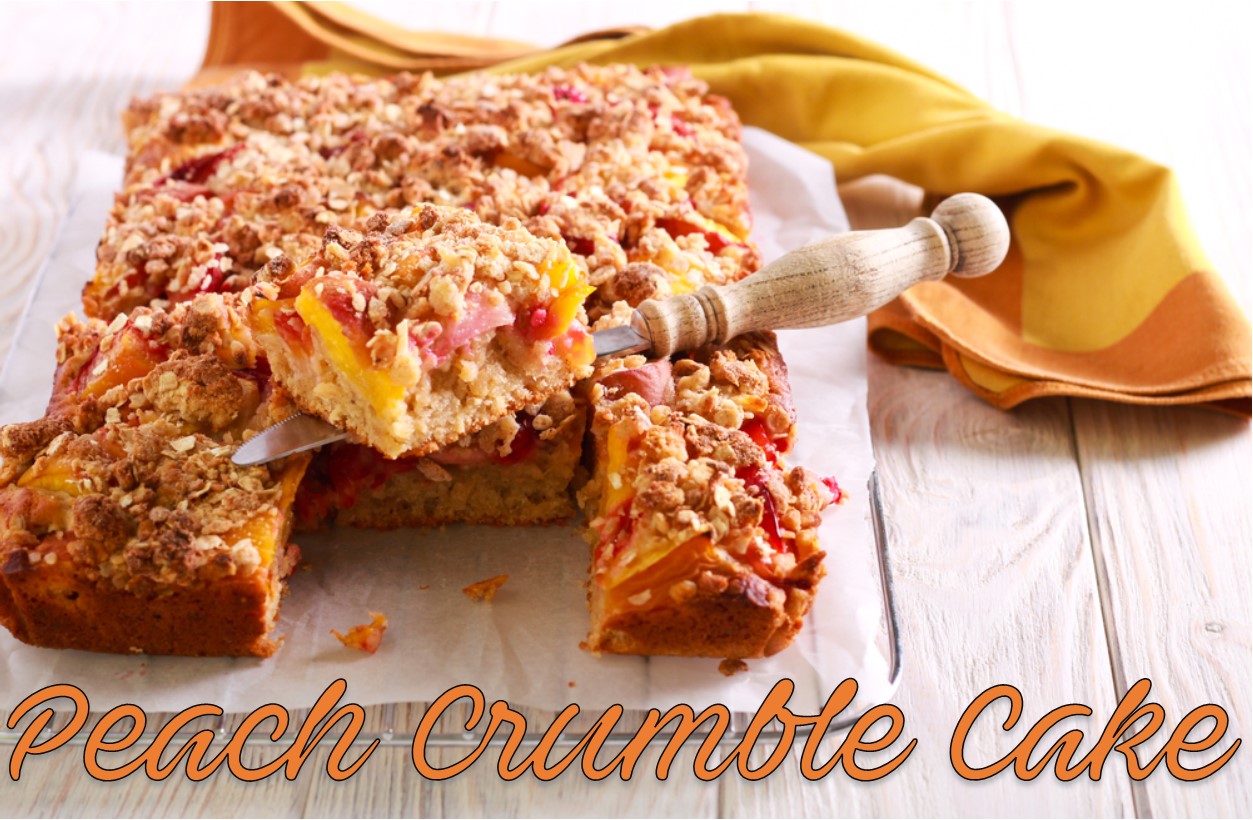 Sweeter Muffin Batter Base:
1 egg
1/2 c sugar
2 t baking powder
1/2 c milk (any kind)
1/4 c oil (any kind - melt coconut oil first)
1 1/2 c Amazing Grace's Gluten Free Pastry Flour
1/2 t salt
Sift and measure flour. Sift dry ingredients together. Mix wet ingredients together. Make a well in the center of the dry ingredients and pour in the wet. Blend with a spoon until all ingredients are just moistened. Do not over mix. Spoon into the greased pan of your choice. A square pan, bundt pan, or muffin tin are fun options. Then set aside.
P
our 2 cups of boiling water over 1 cup of freeze-dried peaches and let soak for 5 minutes. Drain and sprinkle them over the prepared batter. Set aside.
1 c Gluten Free Oats (not instant)
1 stick of butter, melted
1/2 of Brown sugar or honey
Stir ingredients together until mixes well. Sprinkle over the top of peaches.
Bake at 400 F for 10-20 minutes. If muffins, they will take less time to bake than a bundt or cake pan.
Let cool for 5-10 minutes. You can do a little glaze or drizzle of frosting over the top if you wish.
Tags:
Peach
muffin
gluten free
For all news items click here
News Releases
Online Classes
Clutter Free Living E-Learning Class
Every house has storage issues regardless of it's size. Double your storage space with simple principles that will keep your house clutter-free all day, everyday.
Eat Better for Less E-Learning Class
With the rising costs of groceries, you may have noticed your budget rising, too. Learn how easy it is to save money on groceries right now - No Coupons Necessary!
Upcoming Classes
Featured Products
Find us on FaceBook