Homemade Frozen Yogurt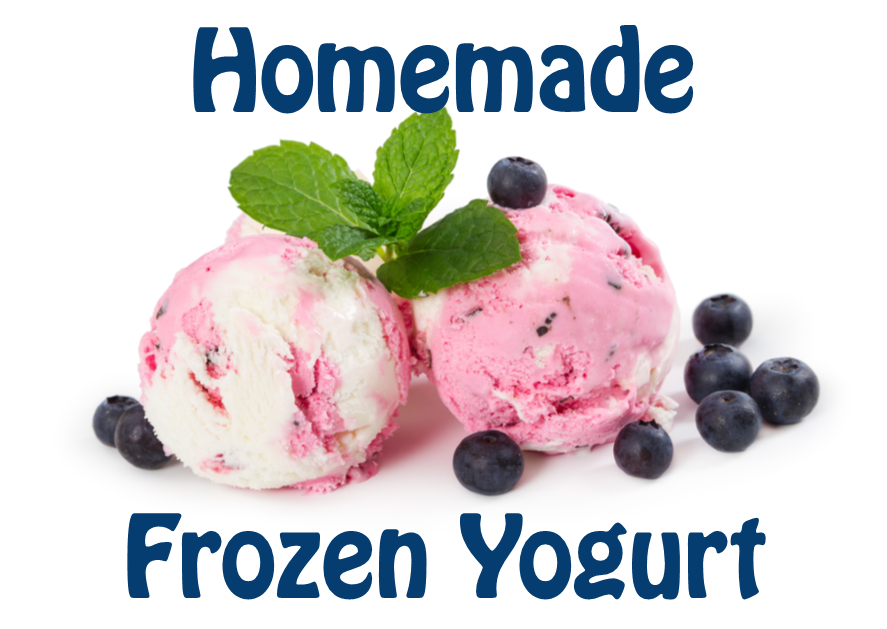 Everybody loves Fro-Yo! Did you know that you can make it at home in any flavor you want for pennies? It's true and it's delicious! It's basically 3 parts: The Yogurt Mix, The Freezer Blend & the Mix-ins.
3 c warm water
1 1/2 c regular powdered milk or 3 c instant
3/4 c yogurt start (I prefer Nancy's plain non-fat yogurt)
Put water in a blender. Turn on low and slowly add powdered milk until thoroughly mixed. Add start and blend until smooth. Do not incubate. Chill in refrigerator before making frozen yogurt. Yield 6 cups.
6 c yogurt mix
2 c sugar
Blend together until smooth.
Choose 1 of the following:
2 (10-oz) pkg frozen fruit thawed
1 (#2 can) canned fruit
2 cups fresh fruit except pineapple
3 T Wip-it powder & 1 cup of chocolate chopped
1 T unflavored gelatin (dissolve in ˝ c warm water) + 1 pkg Kool-aid or other unsweetened drink mix
˝ c (3oz pkg) of flavored Jell-O (dissolve in ˝ c boiling water)
Make yogurt mix and put in refrigerator to chill. Do not incubate. This will give a milder more commercial flavor. If using gelatin or Jell-O to flavor, dissolve in water. Stir in remaining ingredients. Pour into ice cream freezer and freeze. Yield 1 gallon.
You can also freeze the mix in Popcicle trays or tubes for a fun treat for kids!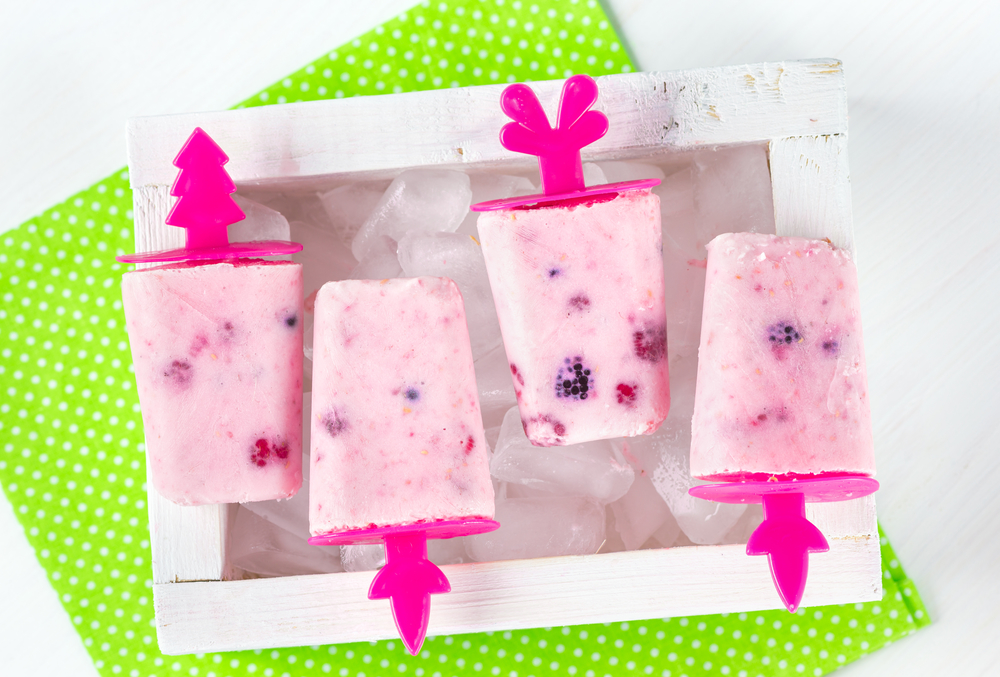 Tags:
yogurt
powedered milk
recipe
fresh
frozen
For all news items click here
News Releases
Radical Rhubarb!
An old family recipe from a dear friend, Pat Green (aka - The greatest cook in the world!), with a new twist!
Release Date: 7/18/2021
---
Cooking in Quantity Group Freeze Meals
Making freezer meals in a fun group setting, but can take a lot of time if you let it. Mary Ann shows you how to organize and structure a freezer meal group that saves time and money for everyone.
Release Date: 1/27/2020
---
Creamy Broccoli Potato Soup
Bobbie shares a great soup to make on a cold day when you want comfort food but don't want to do a lot of work. It utilizes the things we pack away in the food storage and freezer as well.
Release Date: 1/27/2020
---
Online Classes
Growing & Using Sprouts Class
Sprouting seeds are packed with vital nutrients, protein, and minerals. They make a highly nutritional addition to your Food Storage.
Clutter Free Living E-Learning Class
Every house has storage issues regardless of it's size. Double your storage space with simple principles that will keep your house clutter-free all day, everyday.
Upcoming Classes
Featured Products
Find us on FaceBook