Leafy Green Protein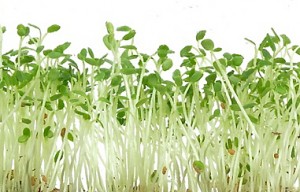 Alfalfa sprouts are an amazing way to pack your diet with nutrients. When I was little, I hated them. I hated the flavor, the texture and even the smell. My mom used to tell me how good they were for me and how she wished I would eat them. Now that I am grown, I understand what all the fuss was about.
Alfalfa seeds are a great source of fiber and trace minerals, but when you sprout them for 5 days, and let them green up, they become a nutrient rich power supply. Vitamins like A, B12, C, E, and K and Folic Acid increase exponentially when you sprout a seed instead of just eating it. But the best thing about Alfalfa sprouts is the protein! Did you know that a 1 cup serving of Alfalfa sprouts is 35% protein? It's true! These leafy greens contain more protein per serving then beef, pork, poultry, and even soybean sprouts. Now that is something to shout about.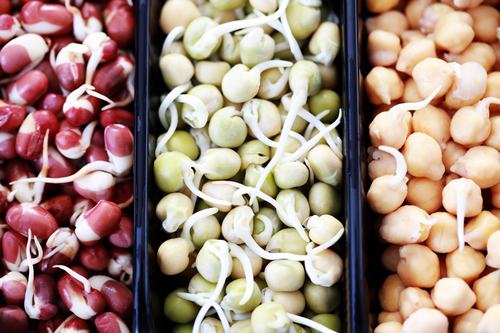 So, how do we grow them and use them? Well, that's where Mary Ann comes in. This month she is offering several classes on growing and using both leafy green sprouts and white sprouts (like beans, soybeans and wheat). She will teach you how to grow all kinds of sprouts, how to care for the seeds and the sprouts so they last longer, and even how to get your family to eat them.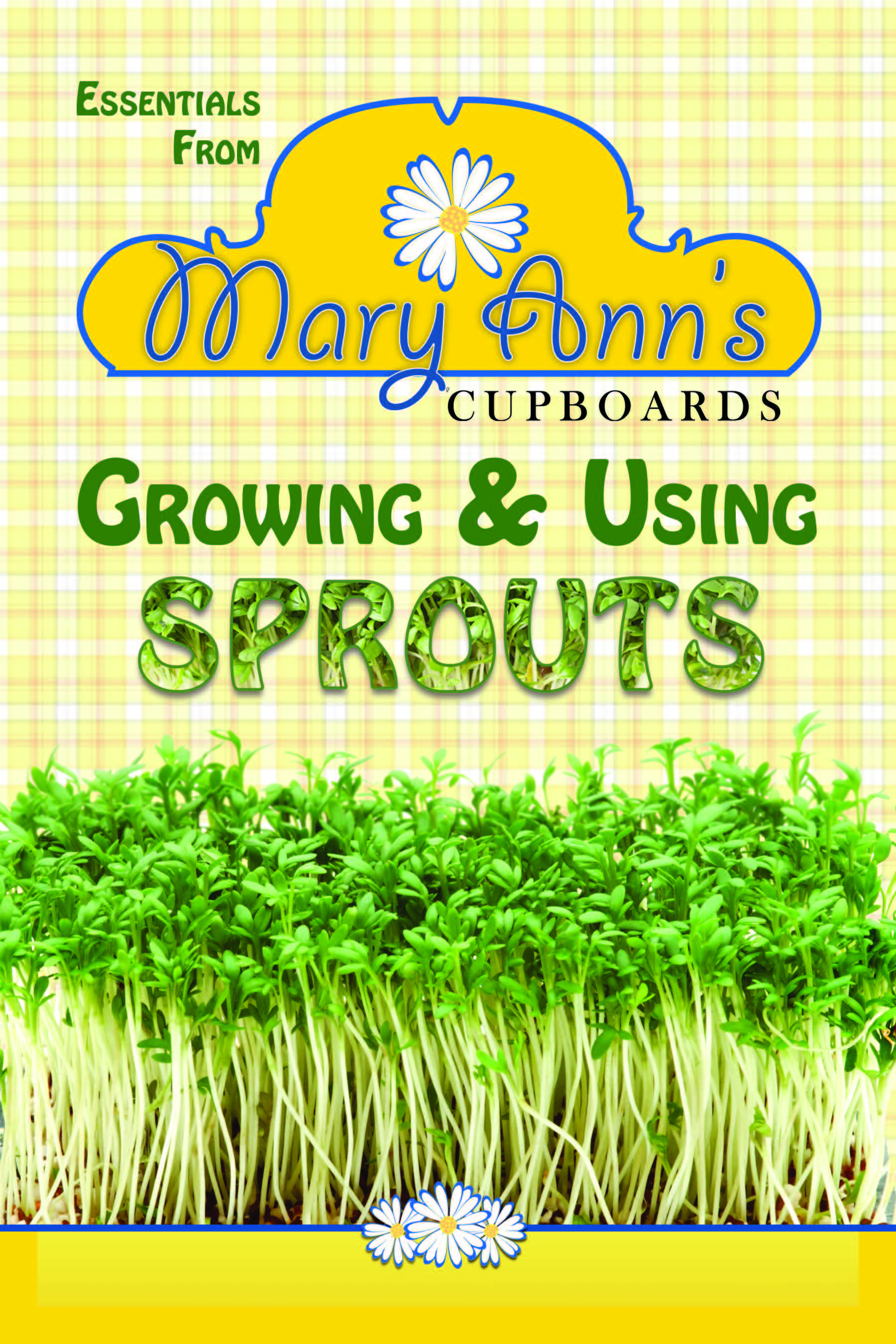 And now is the perfect time to save on sprouting supplies. Check out our May Bulk Buy on Sprouting seeds and accessories HERE.

If you don't live in the Boise, Idaho area, check out Mary Ann's Class Online HERE!
Tags:
sprouts
alfalfa
beans
green
leafy
For all news items click here
News Releases
Radical Rhubarb!
An old family recipe from a dear friend, Pat Green (aka - The greatest cook in the world!), with a new twist!
Release Date: 7/18/2021
---
Cooking in Quantity Group Freeze Meals
Making freezer meals in a fun group setting, but can take a lot of time if you let it. Mary Ann shows you how to organize and structure a freezer meal group that saves time and money for everyone.
Release Date: 1/27/2020
---
Creamy Broccoli Potato Soup
Bobbie shares a great soup to make on a cold day when you want comfort food but don't want to do a lot of work. It utilizes the things we pack away in the food storage and freezer as well.
Release Date: 1/27/2020
---
Online Classes
Eat Better for Less E-Learning Class
With the rising costs of groceries, you may have noticed your budget rising, too. Learn how easy it is to save money on groceries right now - No Coupons Necessary!
It's About Time e-Learning Class
Life is busy - Learning to manage and prioritize your time is essential to how busy you FEEL. Learn to make more time for yourself, your family, and everything else!
Upcoming Classes
Featured Products
Find us on FaceBook