Wondering About Water Storage?

Something most of us take for granted is water. We never have to do more than turn on the tap, so what happens when you can no longer do that? Where will you get more water? If you know that a disaster is headed your way that could threaten your water supply then fill every container you can find with water for drinking. Fill up all your bathtubs, buckets, washing machine, a child's pool in the yard and whatever else you might have. Toilet water or the water in the back of the tank is NOT safe to drink…filter first. Another source is your water heaters. Note: If you're having to use a water heater as a source for water make sure and turn off any gas valves or electricity connected to the tank to avoid fires.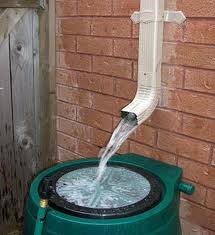 Rain water is relatively safe to collect but it is sporadic. You can have a rain barrel designed to collect rainwater or buckets outside.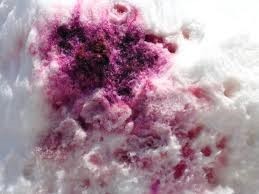 NEVER put snow or ice inside your mouth to melt. It will dehydrate you and can cause hypothermia. Always melt the snow or ice in a container first and then drink. If you have a plastic bag of some sort, place the snow in the bag and hang it in the sun to melt. If you are worried that the snow is dirty, simply boil for 1 to 2 minutes.
Do not collect or drink pink snow. The pink color in snow is caused by bacteria. By the way, you might want to avoid yellow snow also...if you know what I mean!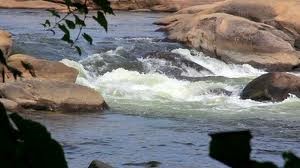 Ground water is associated with wells and if constructed and maintained properly, wells are almost always safe for drinking. I would trust a well long before drinking out of a river.
Lakes, reservoirs and rivers are classified as surface water and are usually contaminated with all manner of chemicals and microorganisms.
Tags:
Practically Prepared
water
storage
prepper
preparedness
For all news items click here
News Releases
COVID 19 Tips
COVID 19 has many of us worried about the health and wellness of our families and our economy. Mary Ann shares a few ideas to help you keep a level head and perspective during these uncertain times.
Release Date: 3/30/2020
---
The Lunch Box Bug-Out Bag
From the Archive: Mary Ann shows you how to help your kids be prepared in case an emergency arises while they are at school.
Release Date: 9/5/2019
---
---
Online Classes
Eat Better for Less E-Learning Class
With the rising costs of groceries, you may have noticed your budget rising, too. Learn how easy it is to save money on groceries right now - No Coupons Necessary!
Growing & Using Sprouts Class
Sprouting seeds are packed with vital nutrients, protein, and minerals. They make a highly nutritional addition to your Food Storage.
Upcoming Classes
Featured Products
Find us on FaceBook