Gluten-Free Flour-Power

Though my family does not have any allergies to gluten we like to shake our grains up a little. Gluten has been in the news a lot lately and rightly so. Those suffering from Celiac disease and gluten sensitivities need to be careful, but what about the rest of us?
As with most fads, the g-free phenomenon is based only slightly in universal fact. Mankind has been eating it since we first learned how to till the earth and we are still here and kicking. Some portion of the population is allergic to it, but just because some people are does not mean it is bad for all of us.
Bottom line, when it comes to you and your families health Do The Research! I have found that my family feels a lot better if I supplement my all purpose wheat flour with the blend I am going to show you here. It has fresh ground grain, protein, essential good fats, and most of all excellent flavor.
Here is a picture of some of my favorite grains to use.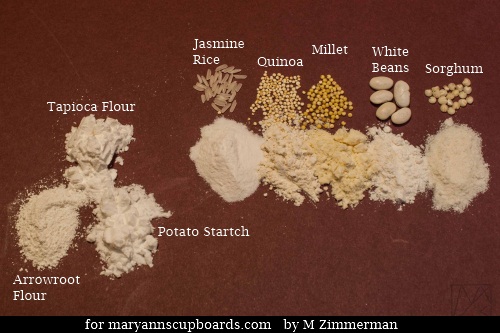 Here is the mix I have been keeping in my Fridge to add to my baking:
Flour-Power Addition
1 part White Bean
1 part Sorghum
1 part Quinoa
1 part Millet
I simply weigh the same amount of each and grind them in my
BlendTec Kitchen Mill
. When finished I keep it in my refrigerator to keep them from going rancid (all fresh ground grain should be kept cold or frozen till use to preserve freshness).
I add this to everything, just taking out a portion of the wheat flour and replacing it with flour-power. Less for cookies, more for biscuits and pancakes. It is delicious, nutritious, and full of good and cheep energy. For gluten free baking I mix up the following to keep in the fridge and use it to replace the flour in my recipe.
G-Free Flour Blend
3c rice flour (white or brown)
3c Flour-Power
2c Potato Starch
1c Tapioca Flour
6tsp Xantham Gum
This keeps in the fridge for 6 months and beyond if it is freshly ground.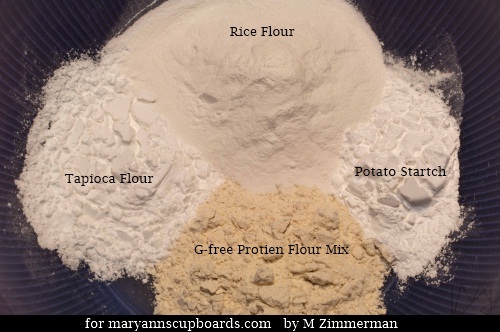 G-Free Biscuits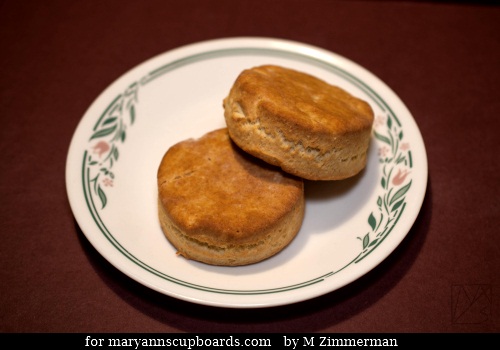 3 cups flour mix
1 1/2 tsp salt
4 1/2 tsp Baking Powder
1 1/2 tsp Baking Soda
7 Tbsp Butter
1 cup buttermilk
Preheat oven to °450.
The quickest method I have found to make this is in my food processor, but any mixer or your hands will work. Add the flour, salt and leavening to the bowl and mix together well. Cut the butter into cubes and add to the bowl. Mix until the butter is just incorporated, a few chunks are ok, but most of the mixture should look like cornmeal.
Add the buttermilk and mix until the dough is wet. Here is the tricky part: Do Not Knead! Biscuits should be light, airy and crumbly, when you kneed biscuit dough you build up the gluten and will end up with chewy not flaky biscuits. If you are using g-free flours you don't have to worry as much since there is no gluten to form.
With a little flour (use rice flour if you are making gluten free biscuits) roll out the dough to about 1 inch thickness. Cut either in circles or wedges.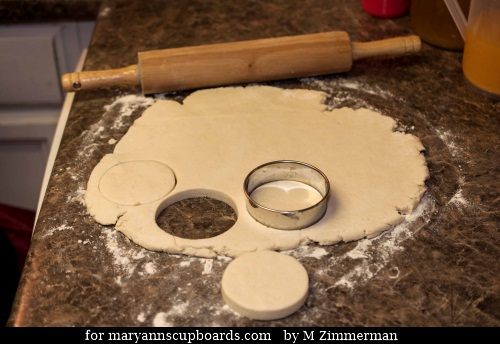 Bake at °450 for 7-10 minutes as ovens will vary. And Enjoy!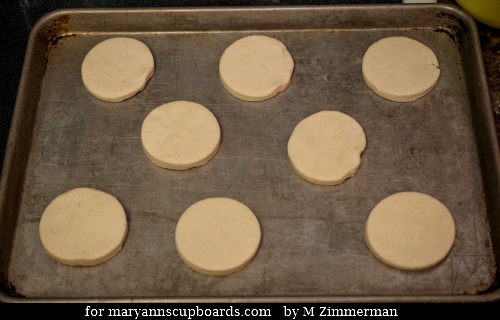 Thanks to Michael Zimmerman for the photos. You rock Mike!
Tags:
gluten
gluten free
flour
sorghum
millet
bean flour
quinoa
grains
mixing it up with grains
baking
biscuits
wheat flour
grains
For all news items click here
News Releases
Online Classes
Clutter Free Living E-Learning Class
Every house has storage issues regardless of it's size. Double your storage space with simple principles that will keep your house clutter-free all day, everyday.
Growing & Using Sprouts Class
Sprouting seeds are packed with vital nutrients, protein, and minerals. They make a highly nutritional addition to your Food Storage.
Upcoming Classes
Featured Products
Find us on FaceBook