Spanish Rice

We have a fast and tasty side dish for you today. Perfect for serving with tacos, fajitas or burritos, enchiladas, savory meat dishes, chili, or simply paired with beans for a complete meal.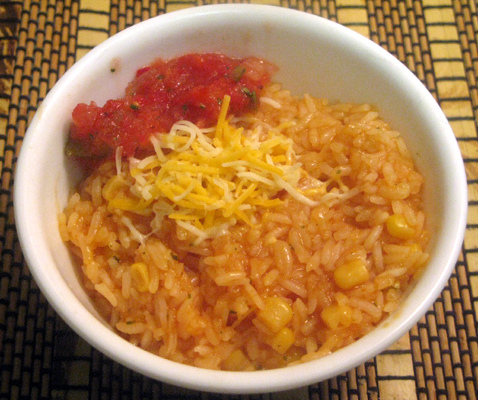 Spanish Rice
2c. rice
4c. chicken stock
1 small can tomato sauce
1 can corn
1/2c. dehydrated onions
1/2tsp. garlic powder
1/2tsp. cumin
1tsp. cilantro
The how is simple. Mix them all together in your rice cooker or a large pot with a lid and cook. If you are using a pot the method is basically to bring to a boil, top with lid and reduce heat to medium. Within 15-25 minutes your rice will be done (this depends on your variety of rice, check the cook time on the package for more accuracy).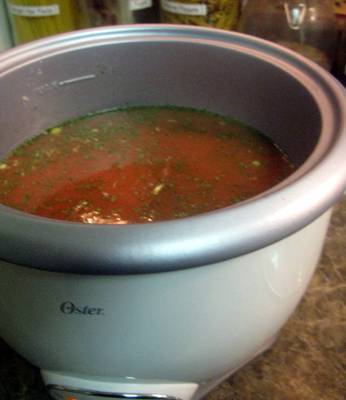 A word about rice cookers: I love my rice cooker, as you can see above mine is an Oster 8 cup. Talk about a time saver! I got mine for $30 at my grocery store. I do recommend looking for the non-stick kind, they just clean up so much faster. Check out more
here
.
For all news items click here
News Releases
4 Great Tricks to Save on Holiday Baking
4 Great DIY videos to help you save on some for your most used holiday baking staples. Quick and easy recipes that will save you time, money and a trip to the store!
Release Date: 11/19/2019
---
---
Cauliflower Kielbasa Soup
Chilly and rainy weather calls for a tasty warm soup. You can even make this one with Freeze-Dried ingredients!
Release Date: 10/22/2019
---
Online Classes
Eat Better for Less E-Learning Class
With the rising costs of groceries, you may have noticed your budget rising, too. Learn how easy it is to save money on groceries right now - No Coupons Necessary!
Upcoming Classes
Featured Products
Find us on FaceBook