Spanish Rice

We have a fast and tasty side dish for you today. Perfect for serving with tacos, fajitas or burritos, enchiladas, savory meat dishes, chili, or simply paired with beans for a complete meal.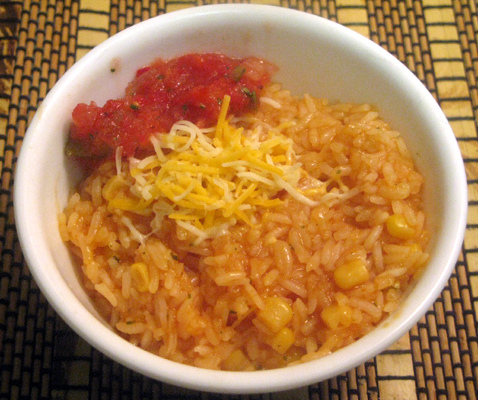 Spanish Rice
2c. rice
4c. chicken stock
1 small can tomato sauce
1 can corn
1/2c. dehydrated onions
1/2tsp. garlic powder
1/2tsp. cumin
1tsp. cilantro
The how is simple. Mix them all together in your rice cooker or a large pot with a lid and cook. If you are using a pot the method is basically to bring to a boil, top with lid and reduce heat to medium. Within 15-25 minutes your rice will be done (this depends on your variety of rice, check the cook time on the package for more accuracy).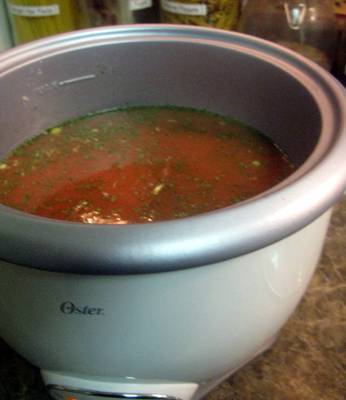 A word about rice cookers: I love my rice cooker, as you can see above mine is an Oster 8 cup. Talk about a time saver! I got mine for $30 at my grocery store. I do recommend looking for the non-stick kind, they just clean up so much faster. Check out more
here
.
For all news items click here
News Releases
Waste Not Want Not
Mary Ann shares her tips on how to save money on groceries by using leftovers before they turn in to science experiments in your refrigerator.
Release Date: 1/9/2022
---
Creamy Broccoli Potato Soup
Bobbie shares a great soup to make on a cold day when you want comfort food but don't want to do a lot of work. It utilizes the things we pack away in the food storage and freezer as well.
Release Date: 1/1/2022
---
---
Online Classes
Growing & Using Sprouts Class
Sprouting seeds are packed with vital nutrients, protein, and minerals. They make a highly nutritional addition to your Food Storage.
Eat Better for Less E-Learning Class
With the rising costs of groceries, you may have noticed your budget rising, too. Learn how easy it is to save money on groceries right now - No Coupons Necessary!
Clutter Free Living E-Learning Class
Every house has storage issues regardless of it's size. Double your storage space with simple principles that will keep your house clutter-free all day, everyday.
Upcoming Classes
Featured Products
Find us on FaceBook