COOKIE FUN part 2 - Chewy Chocolate Chip

Whether you use all purpose gluten flour or our gluten-free blend below, these cookies are fantastically chewy, moist, and oh so tasty.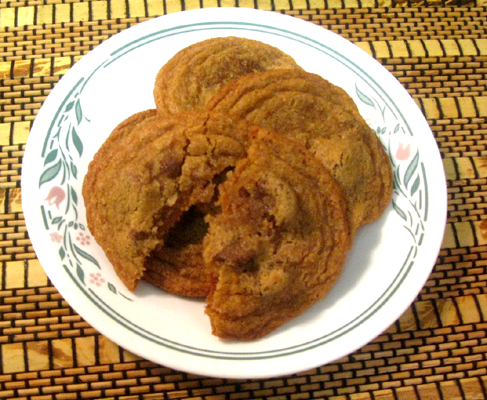 Chewy Chocolate Chip Cookies
2 1/2c. all purpose flour or Gluten Free mixture: 1/2c. soy flour,
1/2c. tapioca starch, 1/2c. potato starch, and 1c. rice flour
1tsp baking soda
1/2tsp salt
1/2c. butter, at room temperature
1/2c. shortening
1 1/2c. firmly packed brown sugar
2 tsp. vanilla
2 large eggs
12 ounce package chocolate chips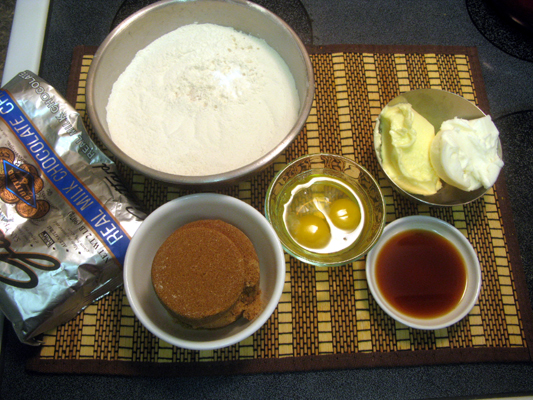 First off measure out your gluten free flours and sift together well or put them all in a tightly lidded container and shake well. Mix the salt and soda with the flour and set aside.
Heat the oven to 375°. Cream butter, shortening, and sugar together.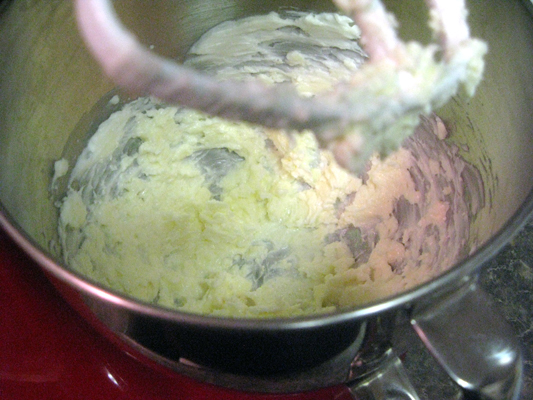 Add eggs and vanilla and blend well.
Blend in the flour mixture then stir in chips of your choice.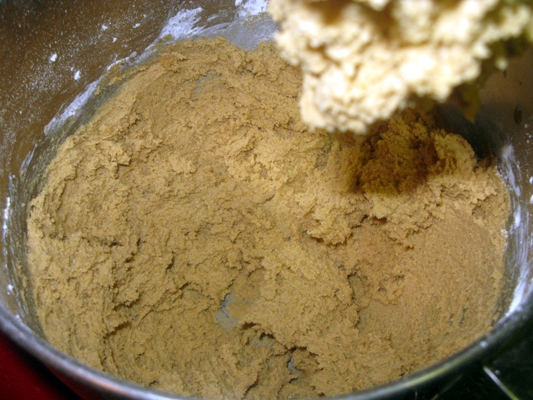 Using a spoon or a 2 tsp disher drop the dough on an un-greased sheet about 1-2 inches apart. The gluten-free version cookie spreads more so allow more room for it. In the following pic you can see the difference in color between the wheat flour and the gluten free flour, the gluten free is much lighter before baking.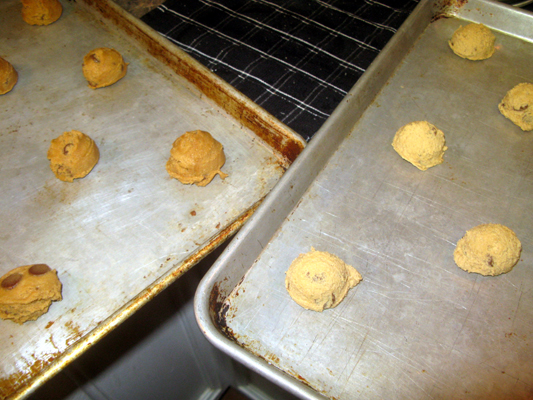 For the regular flour version the cookies need to cook 8-10 minutes depending on how brown you like them. The gluten-free version needs less time, about 7-9 minutes. They crisp faster than gluten flour cookies and do not stay as moist as long. However this flour blend worked very well and the cookies tasted light and vanilla-ish and perfect right from the oven. (Pardon my well loved trays...)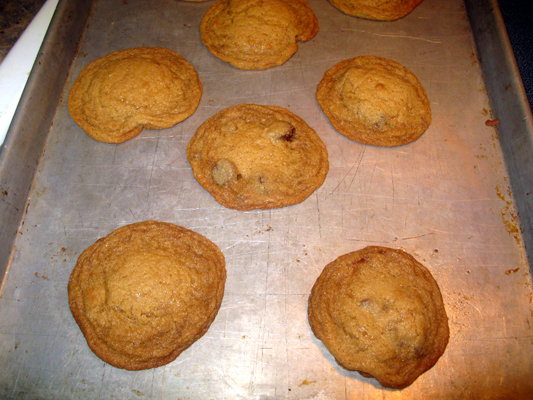 Tags:
cookies
chocolate chip
Chewy Chocolate Chip
baking
goodies
drop cookies
For all news items click here
News Releases
Online Classes
Eat Better for Less E-Learning Class
With the rising costs of groceries, you may have noticed your budget rising, too. Learn how easy it is to save money on groceries right now - No Coupons Necessary!
Growing & Using Sprouts Class
Sprouting seeds are packed with vital nutrients, protein, and minerals. They make a highly nutritional addition to your Food Storage.
Upcoming Classes
Featured Products
Find us on FaceBook