Cauliflower Kielbasa Soup

Looking outside at the grey flat cloudy sky I can think of nothing better to do than cook up a tasty pot of soup. So we have an easy and veggie-ful soup for you today. This is one of the many tasty soups we have in the
Super Simple Soup Cookbook
. Check it out!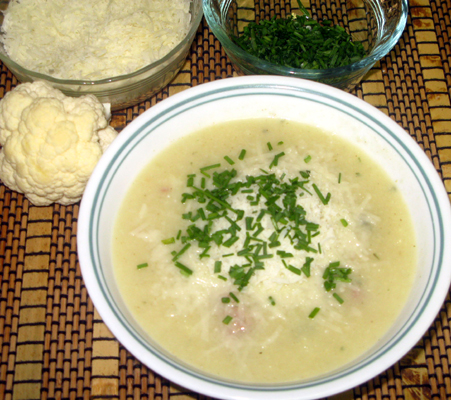 Cauliflower Kielbasa Soup
6 c Chicken Stock
1 Turkey Kielbasa, diced
1 head Cabbage, chopped
1 med Onion, chopped
1 Large Russet Potato, chopped
2 tbsp Butter
1/2 tsp Salt
1 tsp Bon Appétit seasoning (or celery salt)
pepper to taste
topping: Chives and Parmesan Cheese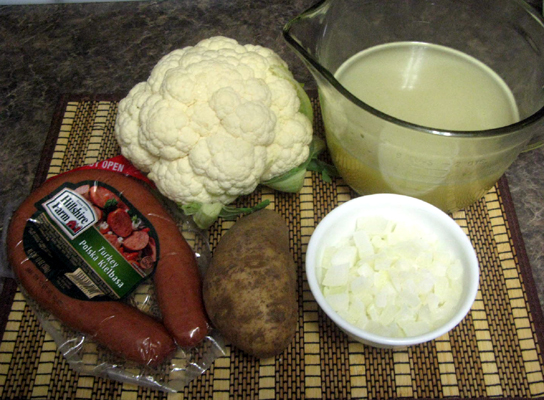 Dice the sausage and Potato and cut the entire cauliflower (stems and all) into smallish pieces.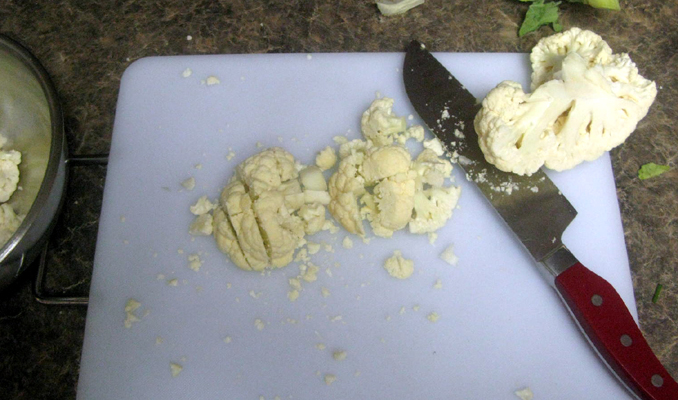 Melt butter in skillet and saute onions and cauliflower until the onions are translucent.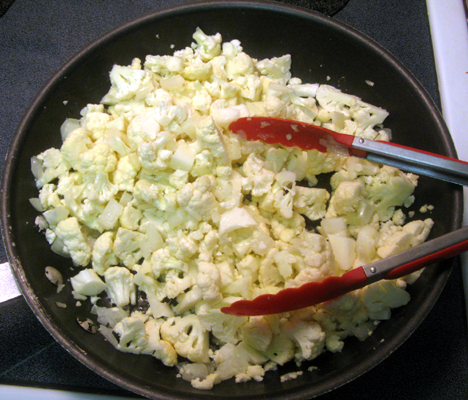 Put onions, cauliflower, potatoes, and broth in a pot on high heat and bring to a boil. Cover and let boil for 10-15 minutes.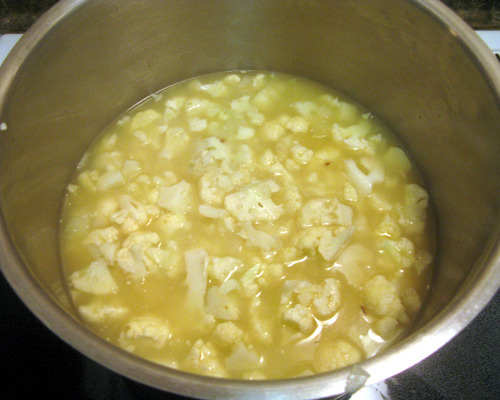 Meanwhile toss the cubed kielbasa in a skillet and brown.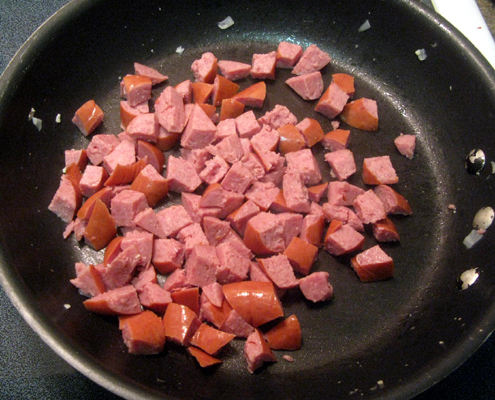 Uncover pot and let boil a few minutes more, just until the potatoes and cauliflower are tender enough to puree. Puree the soup.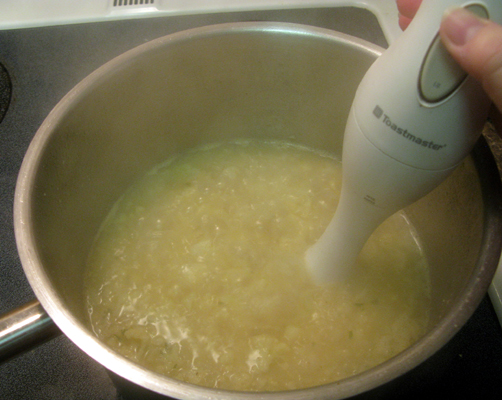 Add the salt, Bon Appétit seasoning mix, pepper, and kielbasa.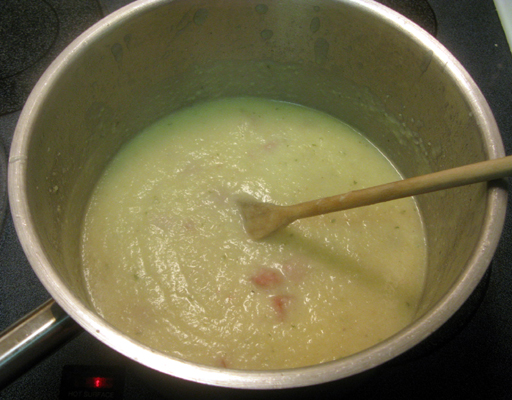 Top with chives and Parmesan cheese.
Tags:
soup
recipes
zucchini
bread
veggies
vegtables
Cauliflower Kielbasa Soup
easy meal
healthy cooking
For all news items click here
News Releases
Simple Summer Salsa
A simple and delicious recipe for late summer that uses seasonal tomatoes, peppers, and onions.
Release Date: 6/1/2019
---
Cheddar Bacon Chip Dip
Another thing to add to the booming list of things to make with cheese powder: Cheddar Bacon Chip Dip!
Release Date: 5/14/2019
---
---
Online Classes
Eat Better for Less E-Learning Class
With the rising costs of groceries, you may have noticed your budget rising, too. Learn how easy it is to save money on groceries right now - No Coupons Necessary!
Growing & Using Sprouts Class
Sprouting seeds are packed with vital nutrients, protein, and minerals. They make a highly nutritional addition to your Food Storage.
Clutter Free Living E-Learning Class
Every house has storage issues regardless of it's size. Double your storage space with simple principles that will keep your house clutter-free all day, everyday.
Upcoming Classes
Featured Products
Find us on FaceBook