Cabbage Pasta

My hubby and I have been trying to make some healthy changes in our diet so I have been looking around the world for recipes that rely heavily on veggies. This one is soooo simple and yet sooo delicious. This is a traditional Romanian dish called Kaposztas Teszta.
So here is the recipe, as far as I can tell it is pronounced something like cap O stash test az. I cannot confirm since I know no one who speaks the language.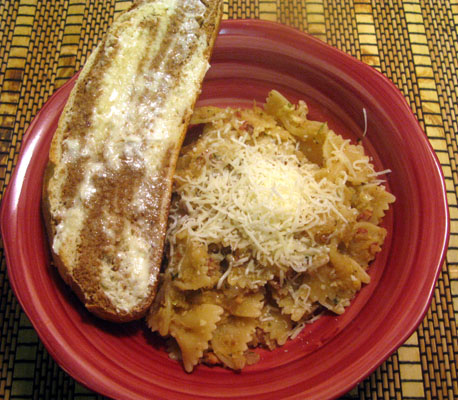 Kaposztas Teszta (Romanian Cabbage Pasta)
1-2 tbsp bacon grease*
1 package bow-tie pasta
1 tbsp. oregano
1 tsp. garlic powder
1 medium head of cabbage, grated
1 small onion, diced small
2-4 strips smoked/cured bacon cut small
Salt, Pepper.
*Note: Whenever I cook bacon I keep the grease left over in a sealed jar in my spice cupboard. It keeps for a long time (over 3 months, longer if refrigerated/frozen) and it is a useful way to add a lot of flavor with just a little fat to dishes. Especially the random fried egg...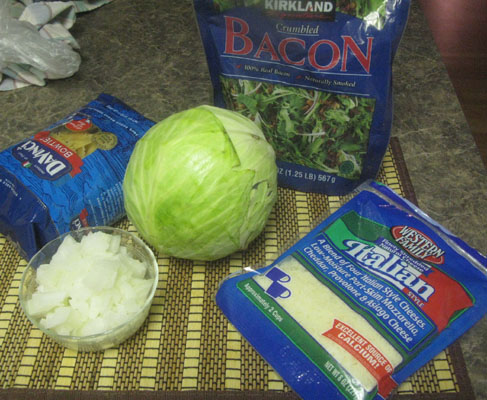 Cook bow-tie pasta according to directions.
Add about 1 cup of chopped salt pork to a skillet and fry it slowly on low so that the most of grease is in the pan (may need to add a little more from your stock of bacon fat*).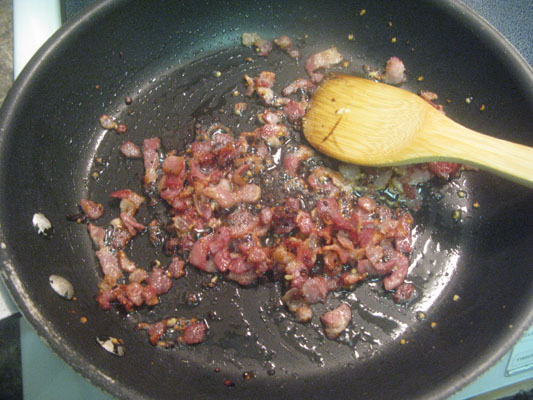 Meanwhile, grate the head of cabbage fine.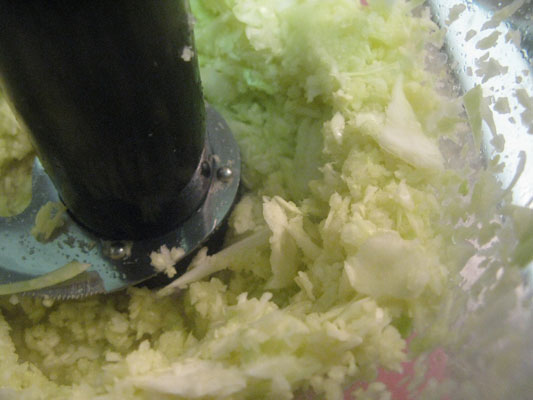 When the bacon/salt pork is crispy, add cabbage and sauté until the cabbage is translucent and golden (not burned, just toasted).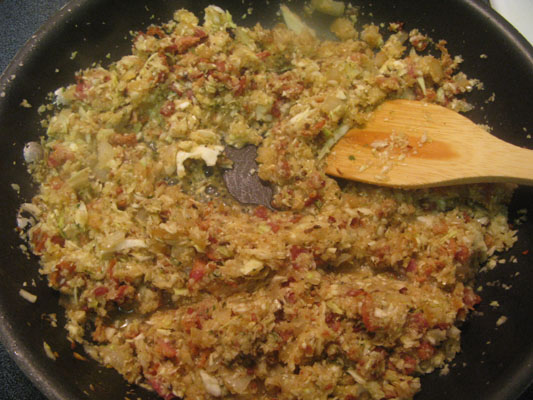 Add pepper and salt to taste. Add the cooked bow-tie pasta and mix well to distribute the cabbage.
Serve and enjoy! Makes approx 8 servings.
Tags:
dinner
cabbage
pasta
cabbage pasta
healthy cooking
simple recipes
For all news items click here
News Releases
Packing Up Your Pumpkins - Don't Through them Out!
Pumpkins are in season and now that Halloween has wrapped up, you probably have a few lying around. Check out what you can do use them all year long. And if you run out, we have a few substitutions to share.
Release Date: 10/19/2019
---
Pumpkin Pandemonium!
Bobbie's recipe for pumpkin pie spice, and a bunch of ways to get the most out of your upcoming pumpkin season.
Release Date: 10/19/2019
---
---
Online Classes
Eat Better for Less E-Learning Class
With the rising costs of groceries, you may have noticed your budget rising, too. Learn how easy it is to save money on groceries right now - No Coupons Necessary!
It's About Time e-Learning Class
Life is busy - Learning to manage and prioritize your time is essential to how busy you FEEL. Learn to make more time for yourself, your family, and everything else!
Upcoming Classes
Featured Products
Find us on FaceBook