Cabbage Pasta

My hubby and I have been trying to make some healthy changes in our diet so I have been looking around the world for recipes that rely heavily on veggies. This one is soooo simple and yet sooo delicious. This is a traditional Romanian dish called Kaposztas Teszta.
So here is the recipe, as far as I can tell it is pronounced something like cap O stash test az. I cannot confirm since I know no one who speaks the language.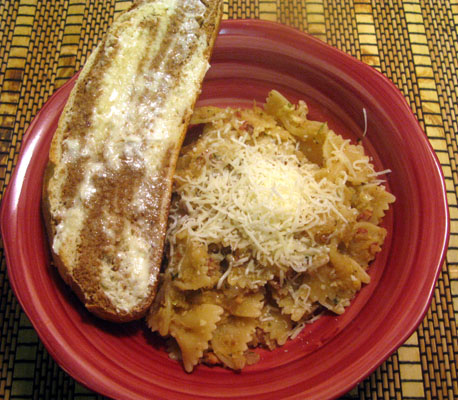 Kaposztas Teszta (Romanian Cabbage Pasta)
1-2 tbsp bacon grease*
1 package bow-tie pasta
1 tbsp. oregano
1 tsp. garlic powder
1 medium head of cabbage, grated
1 small onion, diced small
2-4 strips smoked/cured bacon cut small
Salt, Pepper.
*Note: Whenever I cook bacon I keep the grease left over in a sealed jar in my spice cupboard. It keeps for a long time (over 3 months, longer if refrigerated/frozen) and it is a useful way to add a lot of flavor with just a little fat to dishes. Especially the random fried egg...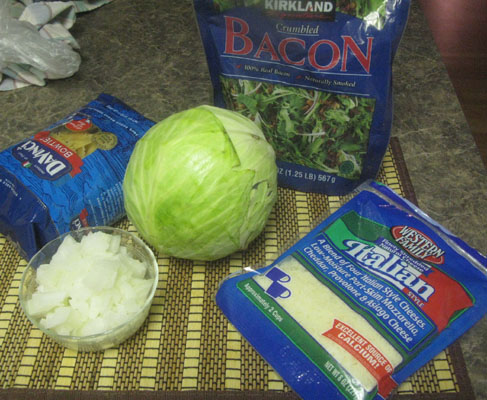 Cook bow-tie pasta according to directions.
Add about 1 cup of chopped salt pork to a skillet and fry it slowly on low so that the most of grease is in the pan (may need to add a little more from your stock of bacon fat*).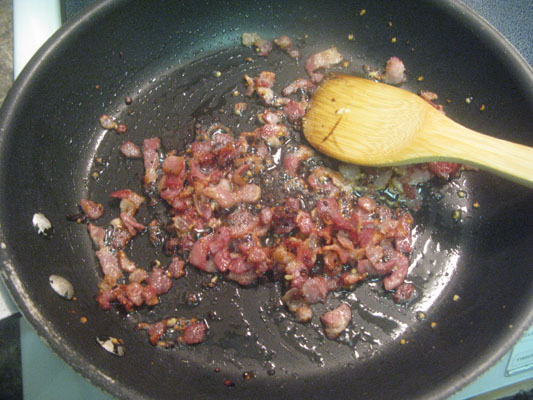 Meanwhile, grate the head of cabbage fine.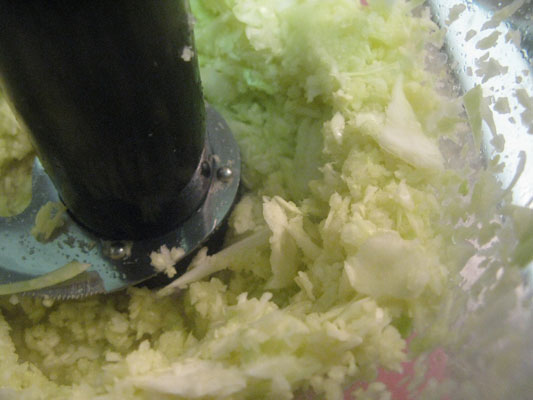 When the bacon/salt pork is crispy, add cabbage and sauté until the cabbage is translucent and golden (not burned, just toasted).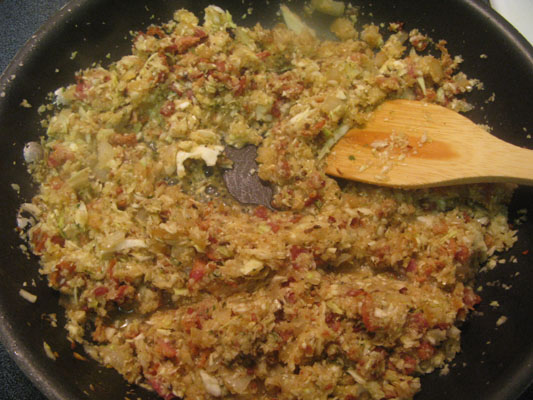 Add pepper and salt to taste. Add the cooked bow-tie pasta and mix well to distribute the cabbage.
Serve and enjoy! Makes approx 8 servings.
Tags:
dinner
cabbage
pasta
cabbage pasta
healthy cooking
simple recipes
For all news items click here
News Releases
Online Classes
Growing & Using Sprouts Class
Sprouting seeds are packed with vital nutrients, protein, and minerals. They make a highly nutritional addition to your Food Storage.
Clutter Free Living E-Learning Class
Every house has storage issues regardless of it's size. Double your storage space with simple principles that will keep your house clutter-free all day, everyday.
Eat Better for Less E-Learning Class
With the rising costs of groceries, you may have noticed your budget rising, too. Learn how easy it is to save money on groceries right now - No Coupons Necessary!
Upcoming Classes
Featured Products
Find us on FaceBook