Butternut Parmesan Pasta

Squashes are all over the produce departments this time of year, ever wonder why? It's because they are a wonderful self storage item for pantry's over winter. Most last for 1-3 months in a cool dry place and they are packed with vitamins and nutrition.
In fact through history the humble squash has fed thousands and helped people survive the desolate winter months all over the world. The Natives and their squash-mastery helped the early pilgrims survive their first winter, that is why it has such a Thanksgiving tie in.
It doesn't have to be a holiday to enjoy squash! Here is one of my vary favorite recipes (found online and altered by me to include more veggies.)
Butternut Parmesan Pasta
1 butternut squash weighing about 2 1/2 pounds
8 ounces of bow-tie pasta
1 Tbsp of olive oil
1/3 cup of chopped onion
1/4 cup chopped carrot
1/4 cup chopped celery
2 Tbsp Chick Pea flour mixed in 1/4 c. warm water
1/2 cup of packed, freshly grated Parmesan cheese
1/2 powdered milk prepared like heavy cream
1/8 teaspoon of grated nutmeg (the fresher the better)
2 Tbsp dried parsley
2 tsp of lemon juice
Salt and pepper to taste
Water as needed to thin the sauce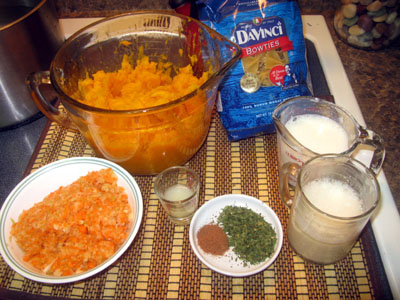 Preheat the oven to 350F. Cut the butternut squash in half lengthwise. Toss the innards. Put the squash fave down in a baking dish and add just a little water. Bake for 40 minutes or so. Allow to cool completely then simply take a peeler to the skin and discard it. Put squash in food processor or use an immersion blender and puree.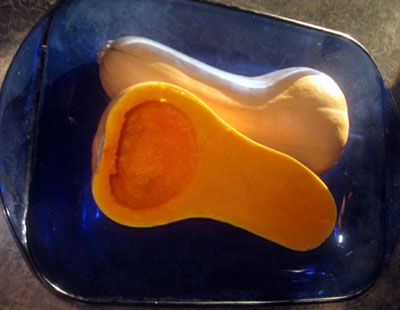 Start pasta cooking according to package directions for al dente.
While the pasta is cooking, pour the olive oil into a wide skillet on medium heat. Add the onion, carrot, and celery and sauté until soft and translucent, about 5 minutes. Add the butternut squash purée and chick pea flour then cook for about a few minutes till the chick pea flour has lost it's uncooked flavor.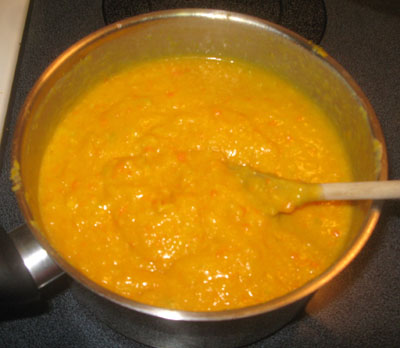 Add the cream. Add the nutmeg, parsley and lemon juice.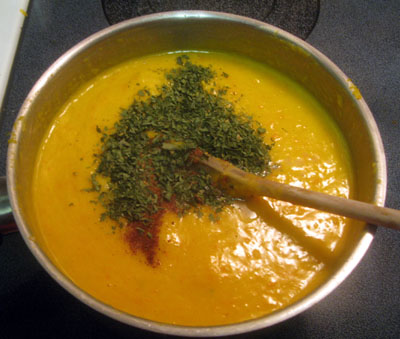 Stir in the Parmesan.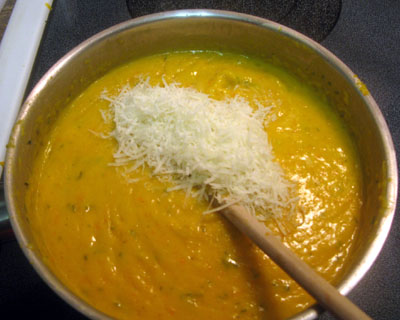 Add water (or chicken stock) to thin to the consistency you want.
Check pasta. When ready (al dente) drain and plate. Pour the sauce over the pasta. Garnish with a little extra parsley and Parmesan. Serve immediately.
This is great served with a nice light grilled chicken/apple sausage or just as is with a few more veggies.
Tags:
Butternut Parmesian Pasta
sauce recipe
sauce
pasta
pasta recipe
squash
cooking squash
For all news items click here
News Releases
Online Classes
It's About Time e-Learning Class
Life is busy - Learning to manage and prioritize your time is essential to how busy you FEEL. Learn to make more time for yourself, your family, and everything else!
Eat Better for Less E-Learning Class
With the rising costs of groceries, you may have noticed your budget rising, too. Learn how easy it is to save money on groceries right now - No Coupons Necessary!
Upcoming Classes
Featured Products
Find us on FaceBook