Zucchini Pureed Soup

Hello again! Today we have a tasty soup for you, or a tasty bread dip, or a tasty pasta topping… It is oh so very versatile and hearty. You will love it!



Zucchini Pureed Soup



About 2 lbs. cubed Zucchini, fresh or frozen (this is a perfect use for all
that zucchini we stored)
2 c. chicken broth
1 medium onion, roughly chopped
2 large garlic cloves
1 Tbsp. Basil
1 8oz. bag Mozzarella or preferred cheese blend
2-4 Tbsp. cream cheese
Salt and pepper to taste
1 baguette, sliced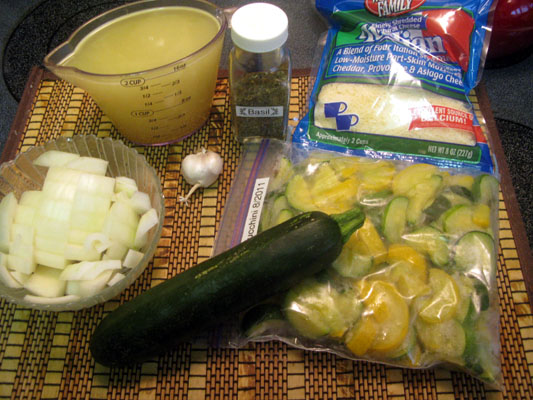 I like to get the bread out of the way first, so lay out your sliced baguette on a baking sheet and spray with cooking spray. Flip them over and spray the other side. Then just toast them in a 400 degree oven for 5 minutes and set aside. (Tip: this is the first step to any great bruschetta. Once the bread is toasted just slice a fat clove of garlic in half, rub the cut side on the bread and either eat as is or top with tomatoes, basil, fresh cheese, olives, etc.)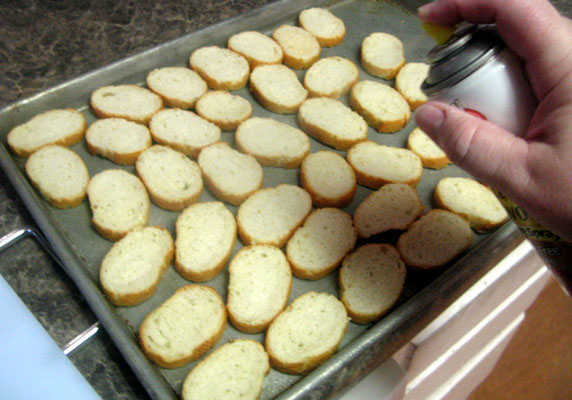 Now on to the soup: If you are using fresh zucchini you will need to boil it in an extra ½ cup water along with the chicken broth, it will also take longer. If you use the prepared frozen zucchini you will not need any extra liquid and it will be ready to blend much faster.

To your pot add the onion, garlic, zucchini, basil and broth then boil covered until all the veggies are very tender.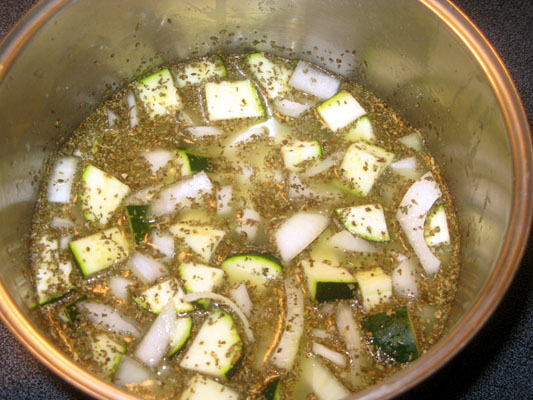 Next is the pureeing. You can do this in a blender in small batches, be very careful it will be super hot. As for me, I use my immersion blender. I use mine constantly for mashed potatoes, soups, sauces, etc. Once it is blended thoroughly, it is time to return it to the heat and add the cream cheese, about ¾ of the bag of cheese, and the salt and pepper. It may need a bit more salt then you are used to adding to things depending on the kind or broth you used (low sodium, or no salt varieties will mean you need to taste and add more salt until it is where you like it).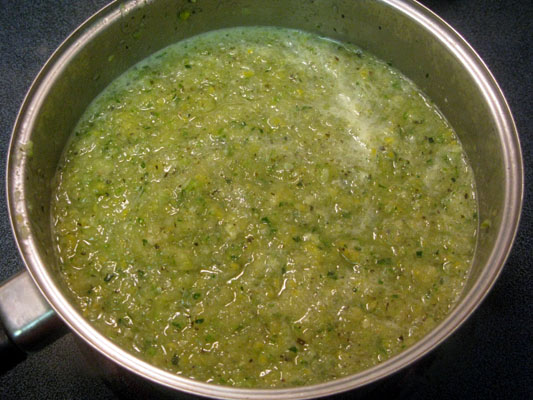 This soup can be eaten as soup, and oh what a soup it is. I like to top it with the extra cheese, maybe some Italian sausage, and serve it with the toasted bread. It is even fantastic cold. It can also make a unique and fresh tasting pasta topping, the options are wide open. It is also a great way to use things you grew in your garden and get more veggies into our diets.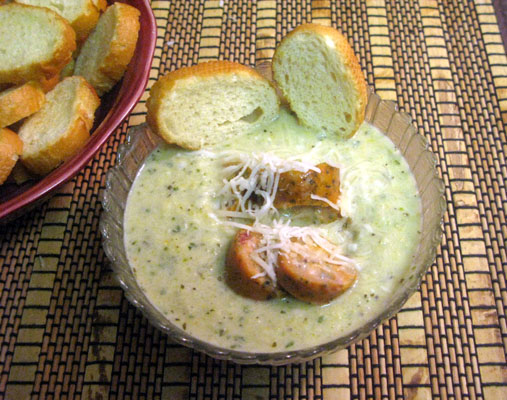 Hope you enjoy it as much as my family does.
Now get cookin!
~Bobbie
Tags:
soup
recipes
zucchini
bread
veggies
vegtables
zucchini pureed soup
For all news items click here
News Releases
---
Cauliflower Kielbasa Soup
Chilly and rainy weather calls for a tasty warm soup. You can even make this one with Freeze-Dried ingredients!
Release Date: 10/22/2019
---
Packing Up Your Pumpkins - Don't Through them Out!
Pumpkins are in season and now that Halloween has wrapped up, you probably have a few lying around. Check out what you can do use them all year long. And if you run out, we have a few substitutions to share.
Release Date: 10/19/2019
---
Online Classes
Growing & Using Sprouts Class
Sprouting seeds are packed with vital nutrients, protein, and minerals. They make a highly nutritional addition to your Food Storage.
It's About Time e-Learning Class
Life is busy - Learning to manage and prioritize your time is essential to how busy you FEEL. Learn to make more time for yourself, your family, and everything else!
Upcoming Classes
Featured Products
Find us on FaceBook