Soda Pop Bundt Cake

Have you ever NOT wanted to heat up the house with the oven?
Have you ever been TOLD (or remembered) you need a dessert for 10-12, 15 min before its needed?
NO? WOW!
If you're family is NOT perfect, and/or you do NOT have a perfect memory, join the club! Check out and enjoy this super quick super easy cake recipe.
Because you use the microwave and NOT the oven and because this recipe uses cups and teaspoons, it lends itself to being a super awesome "first baking" experience for a child, or adult for that matter. After creating the cake themselves they can truly exclaim with accomplished pride,"look what I did!"
You could truly use any flavor of soda and cake mix. Let your imagination run wild!
ROOT BEER CAKE
1 box white cake mix
1 can root beer
½ cup oil
3 eggs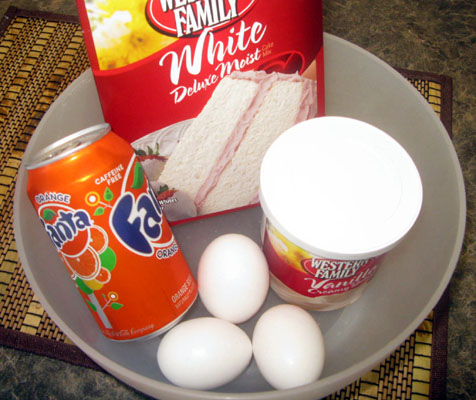 (Bobbie's Note: I didn't have root bear so I used Orange Fanta and plain vanilla frosting)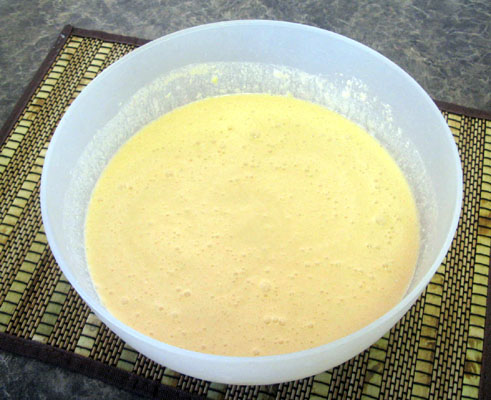 1. Blend (Bobbie's Note: If there are lumps do not worry, it is like muffin batter. Better under-mixed than over-mixed)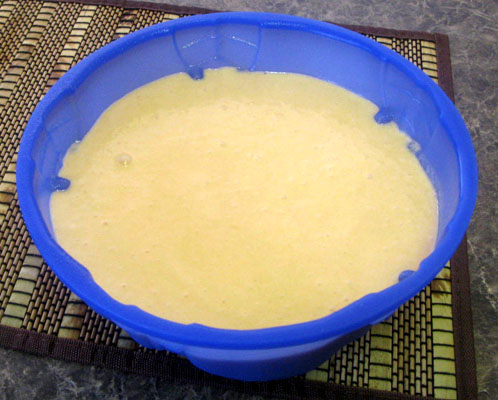 2. Pour into a RUBBER OR GLASS bunt pan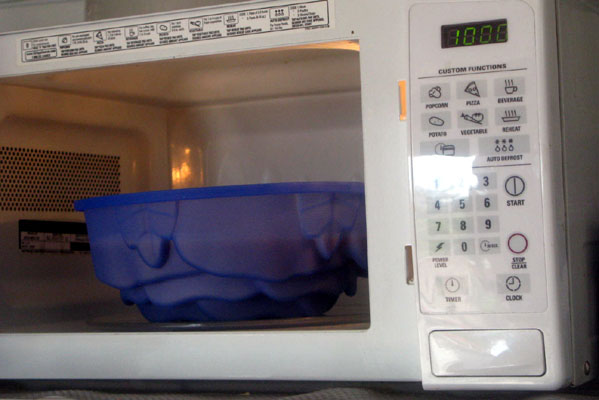 3. MICROWAVE 10 minutes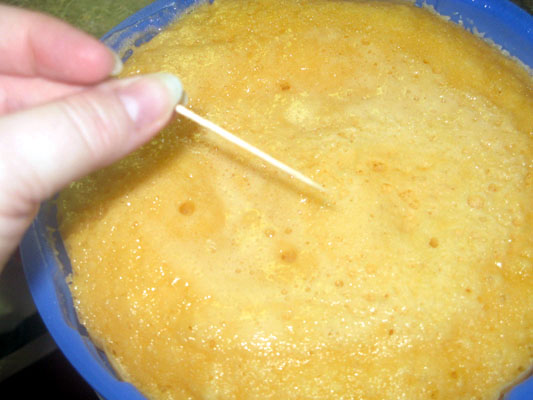 4. Check with toothpick. If cake sticks to pick the cake is not finished cooking.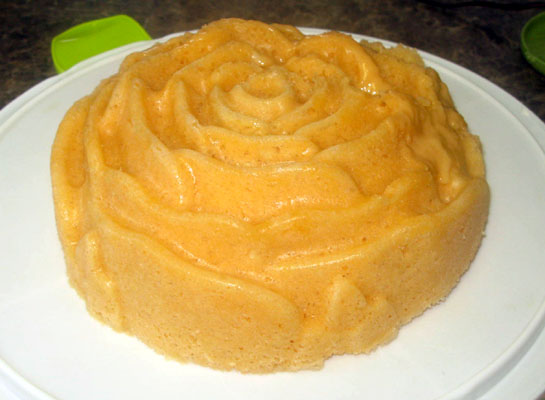 5. Cool (Bobbie's Note: I didn't cool mine because I wanted the frosting to drip down the sides and melt a little into the cake)
ROOTBEER FROSTING
1 tub white frosting
1 tsp root beer extract
1. Frost cake when cooled.
2. enjoy your novel cake!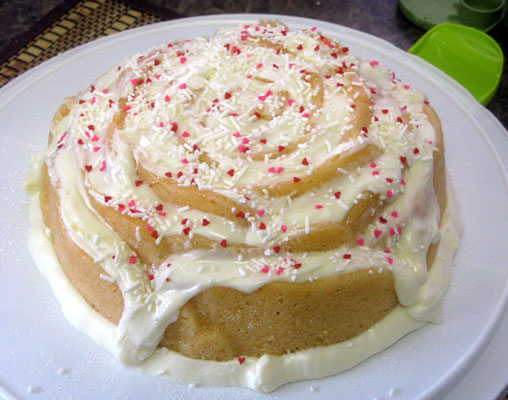 (Bobbie's Note: For my decorative rose cake we made a piping bag out of a zip-top heavy duty bag, snipped the corner and piped the plain vanilla tub frosting in the groves of the cake. Oh and added sprinkles. tee hee)
Zip Top Piping: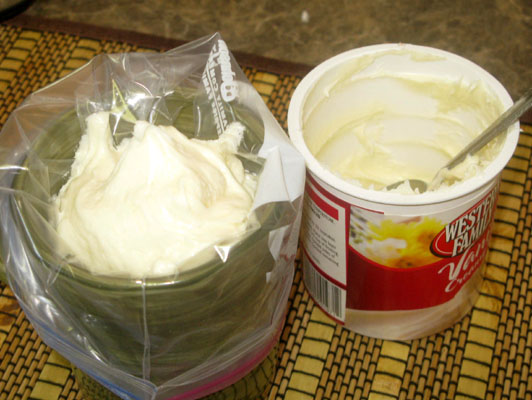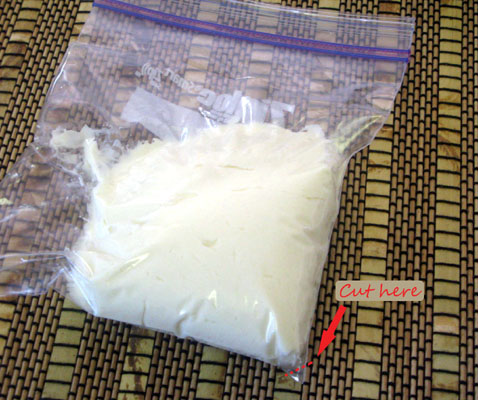 Your Kids will love making this cake and feel the delight of a job well done. Its just SO easy! I hope this cool trick saves you time and money. Oh and watch the stores for smoking deals on cake mixes and stock up! ($.25 per box with coupons used with store sales). I wish you the best and happy savings till next time!
~Joanne
Tags:
soda pop cake
joanne
rootbeer
soda cake
cake
microwave
time saving
cooking
For all news items click here
News Releases
---
Why Should I Store Buttermilk Powder
Freeze Dried Buttermilk Powder is a great shelf-stable ingredient to store. But why should you store it? Let's find out!
Release Date: 9/12/2019
---
Gear & Gadgets - The Super Scoops!
Back from the Archive: You don't need a lot of little or big gadgets cluttering up your kitchen. Britney is back to show us how the cookie dough scoop is one of the most versatile gadgets you can have in your kitchen. You can eliminate other "one-trick" tools and save yourself storage space, time and money by choosing tools that do double-duty.
Release Date: 9/10/2019
---
Online Classes
It's About Time e-Learning Class
Life is busy - Learning to manage and prioritize your time is essential to how busy you FEEL. Learn to make more time for yourself, your family, and everything else!
Eat Better for Less E-Learning Class
With the rising costs of groceries, you may have noticed your budget rising, too. Learn how easy it is to save money on groceries right now - No Coupons Necessary!
Upcoming Classes
Featured Products
Find us on FaceBook