Tips and Tricks for Gluten Free Baking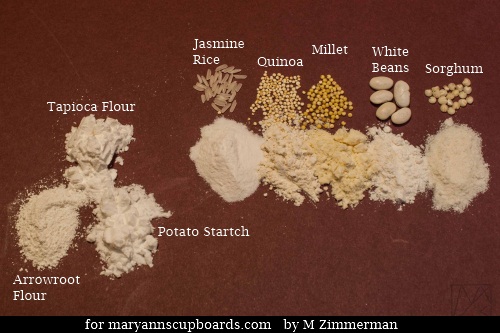 Grace and I have been working for a year to develop gluten free recipes that will convert your favorite baking items from gluten based grains to gluten free grains. Our goal was to make these recipes in such a way that we could use the most inexpensive blend of flours and the least amount of unnatural ingredients. Many gluten free recipes call for all kinds of chemical helpers to substitute for the gluten you are missing in your grains. No fake or phony ingredients here!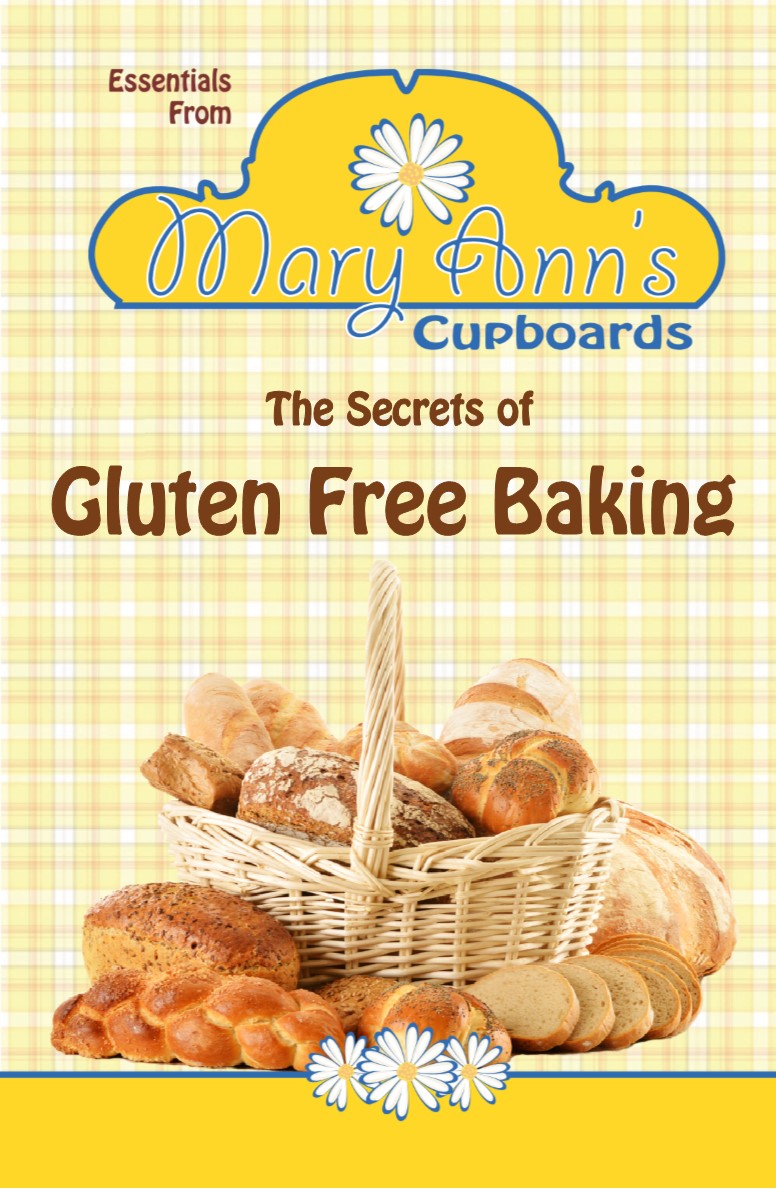 Our 80 page book of recipes and procedures is available now.
You can purchase it here
. It includes flour blends that you can make yourself, procedures for getting the texture and taste of gluten based products and recipes for—cookies and treats, sweet breads, cakes, pies and fillings, donuts, cereals, pancakes and waffles, muffins, biscuits, tortillas, pita pockets, sourdough breads, yeast breads, rolls and more—all made with Grace's amazing pastry and all-purpose gluten free flour blends. Here is a sneak preview of some of the secrets of gluten free baking:
If you are grinding your own flour from whole grains, use a mill that has not been used to grind grains that contain gluten.
Grind flours separately on the finest setting of your flour mill. I recommend the Blendtec Flour Mill if you don't already have one. It will grind flour finer than can be purchased commercially. The finer the flour, the better the loft of the product. Blendtec mills can be purchased from an affiliate link on our website and shipped directly to you.
Blend flours in an electric mixer for 5-10 minutes.
Sift at least twice before using.
Do not use the dip method to measure flour. Spoon it carefully into the measuring cup and level with a knife. Dipping packs the flour and eliminates the loft advantage of sifting it twice.
To add protein to the flour, mix one part of quinoa, sorghum or millet flour with three parts of the gluten free flour blend.
Always sift flour before measuring and then sift all dry ingredients together.
Let products made with pastry flour blend rest for 30 minutes before baking.
For detailed instructions and hands-on experience for making the following products register for any or all of these classes:
GF SWEET BREADS—Jan 18: Learn how to use Grace's amazing gluten free pastry flour to make a variety of sweet breads—with minor changes to your favorite recipes.
These classes will offer great hands-on experience for both novice and experienced bakers. See you there!
Tags:
g-free
gluten free
baking
tips
For all news items click here
News Releases
Online Classes
Growing & Using Sprouts Class
Sprouting seeds are packed with vital nutrients, protein, and minerals. They make a highly nutritional addition to your Food Storage.
Eat Better for Less E-Learning Class
With the rising costs of groceries, you may have noticed your budget rising, too. Learn how easy it is to save money on groceries right now - No Coupons Necessary!
Upcoming Classes
Featured Products
Find us on FaceBook