Homemade Granola Bars

I have friend who loves granola bars but is allergic to coconut, so these granola bars from Mary Annís Mixing it Up With Grains book are his new favorite thing.
Granola Bars
3/4c soft shortening
1/2c granulated sugar
1c packed brown sugar
1/4c water
1 egg
1tsp vanilla
1c whole wheat or white flour
1tsp salt
1/2tsp soda
3c uncooked oats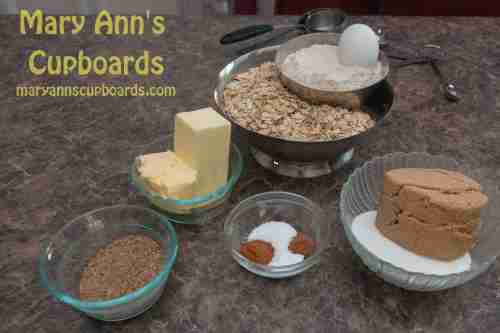 Cream shortening and sugars then add water, egg, and vanilla. Mix flour, salt and soda together then add to shortening mixture mixing well. Mix in oats.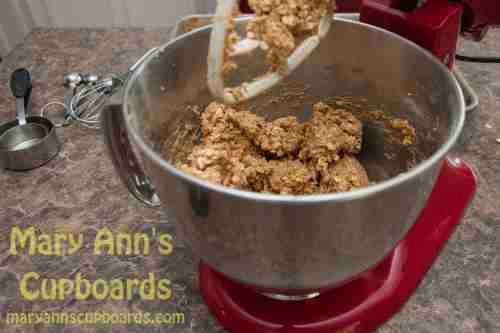 Spread the dough evenly over the jelly roll pan.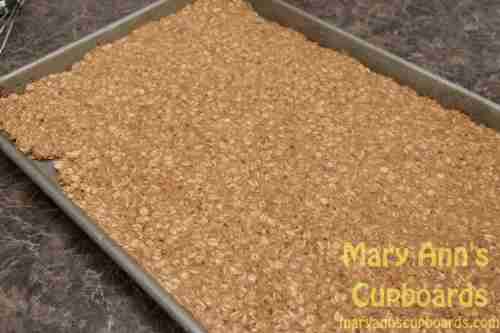 Bake at 350į for 14-16 minutes depending on your oven and how crispy you like your granola bars.
Cut and enjoy.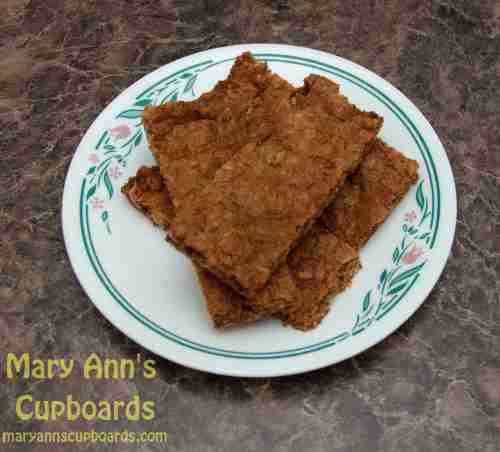 There are so many variations you can do with this recipe. I added a tsp of cinnamon and a 1/2 tsp nutmeg to mine and made spiced granola bars.
Check out the
Mixing it up with Grains cookbook
for this and more great grain recipes!<![if !mso]>
Tags:
cooking
baking
homemade
granola bars
granola cookies
oatmeal cookies
For all news items click here
News Releases
---
Why Should I Store Buttermilk Powder
Freeze Dried Buttermilk Powder is a great shelf-stable ingredient to store. But why should you store it? Let's find out!
Release Date: 9/12/2019
---
Gear & Gadgets - The Super Scoops!
Back from the Archive: You don't need a lot of little or big gadgets cluttering up your kitchen. Britney is back to show us how the cookie dough scoop is one of the most versatile gadgets you can have in your kitchen. You can eliminate other "one-trick" tools and save yourself storage space, time and money by choosing tools that do double-duty.
Release Date: 9/10/2019
---
Online Classes
Growing & Using Sprouts Class
Sprouting seeds are packed with vital nutrients, protein, and minerals. They make a highly nutritional addition to your Food Storage.
It's About Time e-Learning Class
Life is busy - Learning to manage and prioritize your time is essential to how busy you FEEL. Learn to make more time for yourself, your family, and everything else!
Upcoming Classes
Featured Products
Find us on FaceBook