Sanitation
Emergency Sanitation: Whatever the Situation
No one really wants to discuss sanitation because it's an unpleasant and dirty subject; however, it is one of the most important areas to focus on when preparing for a disaster. More people die after a disaster than during a disaster.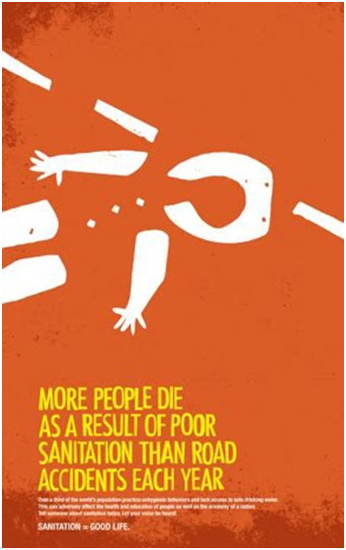 Picture courtesy of www.wildernesstoilet.com
So whether it is by choice that you are living off the grid or through a disaster that you need to live without the conveniences that we consider normal, sanitation is vital. If there is a disaster one of the first things you need to do is to clip your fingernails short, which helps prevent the spread of disease. Hand washing has also been proven to cut to occurrence of diarrhea by 50% in a disaster scenario.
This sanitation information is taken from the experiences of Mike and Leslie who lived for 6 months, two different times…in the summer…in the desert, with their trailer, storage trailers, powerful solar panel and batteries and a well that ran off of a 110 generator.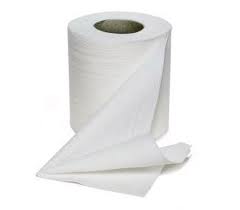 Mike and Leslie felt pretty self-sufficient but asked themselves the question..."what will we do with toilet matter?"
Here are some great ideas about what to do if you don't have a toilet or toilet paper.
How can you heat water without power? What to do for feminine supplies, taking a shower, doing laundry and rodent and pest control?
What do you do with the toilet matter that will be produced in an "Off the Grid" situation?
Your choices are to burn it, bag it, bury it, or compost it.
1. Burning: You can add a little diesel full and your toilet matter will burn, but it will cause a large column of black smoke and if privacy is an issue and you don't want people to know where you are, they will.
2. Bagging: Bags can be purchased at the RV store. Bags must be biodegradable. They may be very thin and mice, critters or a sharp stick might damage them. Bags don't keep odors in.
3. Burying: You will need a shovel for this one. You can make a latrine by digging a long trench approximately one foot wide and 12 to 18 inches deep and cover with ¼" layer of material as you go. No pun intended. Digging too deep can retard the bacterial breakdown process. The long latrine approach is appropriate for large groups camping in one spot for a long period and you can build a movable seat. Make sure not to place the trench to close to water sources.
4. Composting: We recommend reading the book Humanure by Joseph Jenkins to learn about this process.
You will need to have a bin or an area with leaves, grass clippings, organic waste, make a hole in the center and dump in your toilet matter then cover it up. Wash out the bucket at the compost site. The purpose of the composting is to kill the pathogens so you don't get sick and the pathogens are killed when the temperature in the compost pile reaches 157 degrees and above. You can buy a compost thermometer to stick in the middle of your compost pile to check the temperature. You can compost in all seasons including winter. Humanure composting has been done for a long time and on a large scale. After the earth quake in Haitiat a camp Joseph Jenkins supervised the process, the people at that camp didn't get sick. Mike and Leslie did it and it works! The book Humanureis available to read free in a pdf on the Humanure site.

Humanure Handbook pdf
http://humanurehandbook.com/contents.html
Humanure You Tube Chanel
http://www.youtube.com/playlist?list=PLFD5D0CE103FD3A56&feature=viewall

Please continue reading this important article here
Tags:
sanitation
emergency preparedness
off the grid
waste disposal
sanitary solutions
emergency sanitation
emergency toilet
clean water
For all news items click here
News Releases
Everyday Water Filtration
Mary Ann gives you some great ideas for getting the most from your filtering water bottles. Saving them only for emergencies, isn't as practical as you might think...
Release Date: 4/6/2023
---
Super-size Your Stow-N-Go
A re-post from Mary Ann a few years ago. Brush up on storing items you need on the go in your car year-round.
Release Date: 11/13/2022
---
The Lunch Box Bug-Out Bag
From the Archive: Mary Ann shows you how to help your kids be prepared in case an emergency arises while they are at school.
Release Date: 11/4/2022
---
Online Classes
Clutter Free Living E-Learning Class
Every house has storage issues regardless of it's size. Double your storage space with simple principles that will keep your house clutter-free all day, everyday.
It's About Time e-Learning Class
Life is busy - Learning to manage and prioritize your time is essential to how busy you FEEL. Learn to make more time for yourself, your family, and everything else!
Upcoming Classes
Featured Products
Find us on FaceBook