Chocolate Fudge Sauce

The story in my family is that my mother got this recipe from her high school boyfriend's mother, but it quickly became a favorite in her family as well. I grew up with this homemade chocolate sauce and prefer it over ANY store bought kind.
Chocolate Fudge Sauce
2 c sugar
1/4c butter
4Tbsp cocoa powder
4Tbsp flour
12oz evaporated milk (1 1/2c)
1tsp vanilla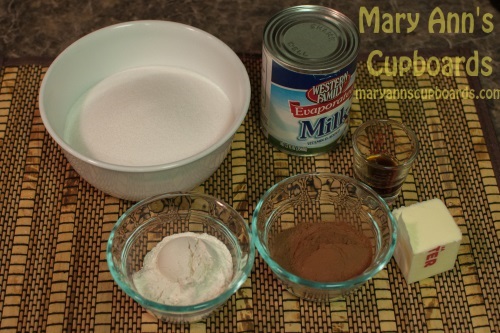 Simply mix all the ingredients except the vanilla with a whisk in a medium saucepan making sure to scrape the sides to keep sugar crystals off the sides.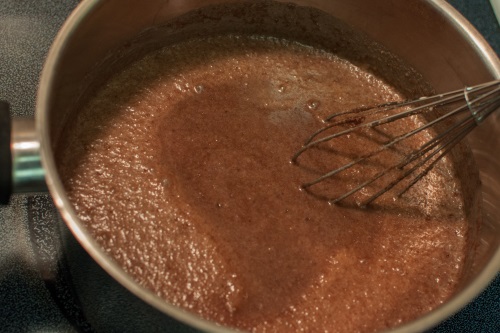 Cook on high until the mixture comes together and starts to boil, then turn the heat to medium and cook for around 5 minutes stirring constantly.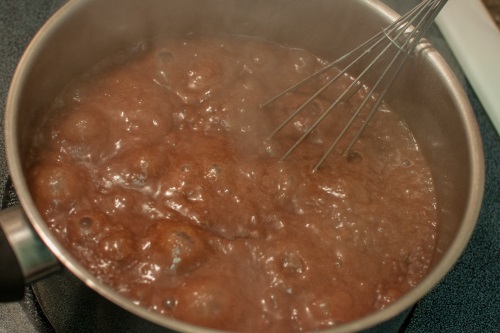 Whisk in the teaspoon of vanilla and let stand for about 10 minutes (if you can wait).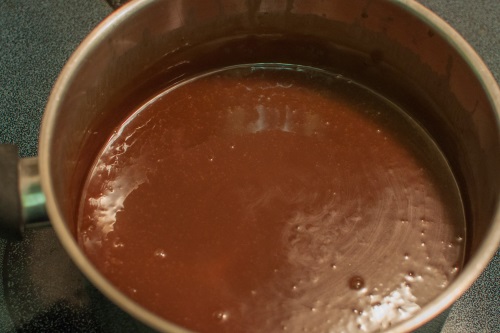 This is so good on ice cream but also on strawberries and bananas or any fruit, cookie, or mixed with peanut butter on graham crackers.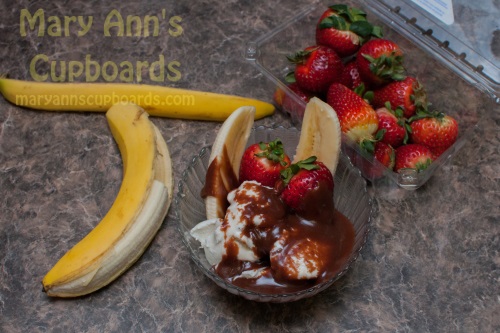 Tags:
chocolate fudge sauce
cooking
cooking with basics
hommade
home
ice cream topping
chocolate sauce
chocolate
For all news items click here
News Releases
Radical Rhubarb!
An old family recipe from a dear friend, Pat Green (aka - The greatest cook in the world!), with a new twist!
Release Date: 7/18/2021
---
Cooking in Quantity Group Freeze Meals
Making freezer meals in a fun group setting, but can take a lot of time if you let it. Mary Ann shows you how to organize and structure a freezer meal group that saves time and money for everyone.
Release Date: 1/27/2020
---
Creamy Broccoli Potato Soup
Bobbie shares a great soup to make on a cold day when you want comfort food but don't want to do a lot of work. It utilizes the things we pack away in the food storage and freezer as well.
Release Date: 1/27/2020
---
Online Classes
Eat Better for Less E-Learning Class
With the rising costs of groceries, you may have noticed your budget rising, too. Learn how easy it is to save money on groceries right now - No Coupons Necessary!
It's About Time e-Learning Class
Life is busy - Learning to manage and prioritize your time is essential to how busy you FEEL. Learn to make more time for yourself, your family, and everything else!
Upcoming Classes
Featured Products
Find us on FaceBook