Wheat Berry Recipes

Wheat is the staple of any food storage, but what can you do with it besides grind it into flour? Here are several recipes using wheat berries (rehydrated wheat).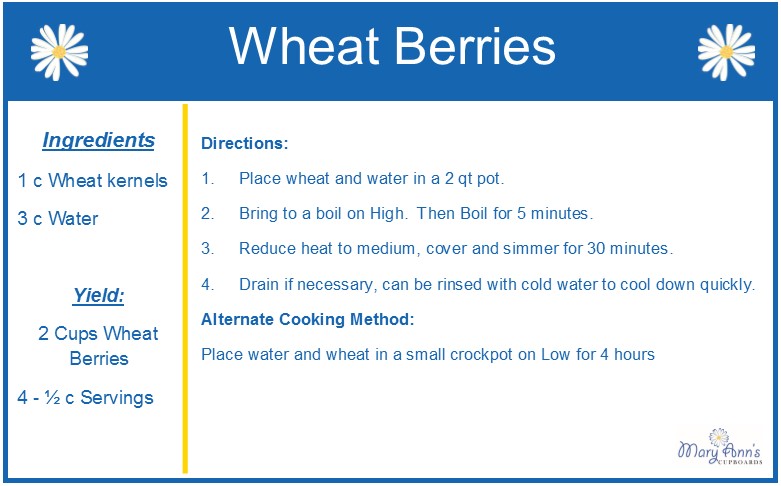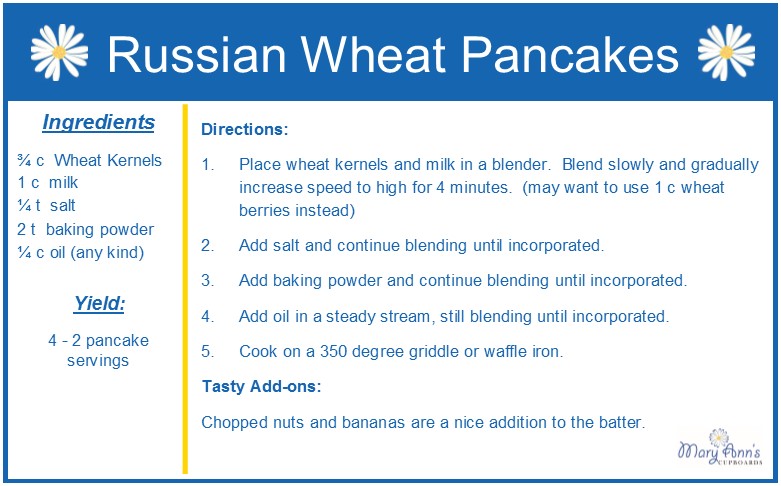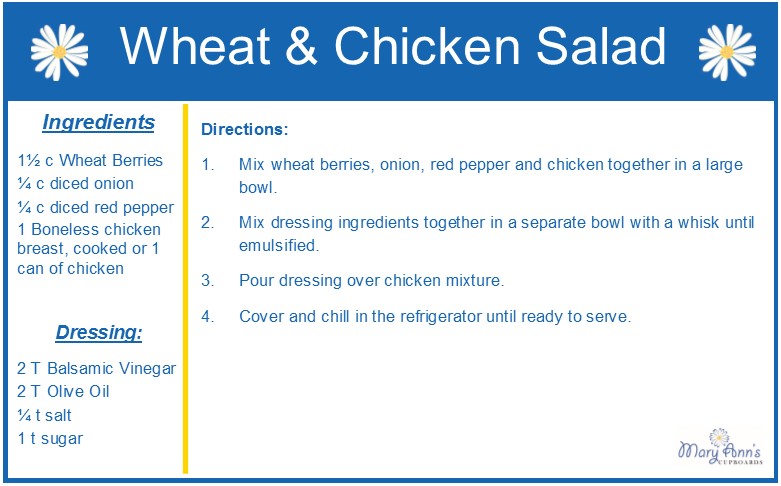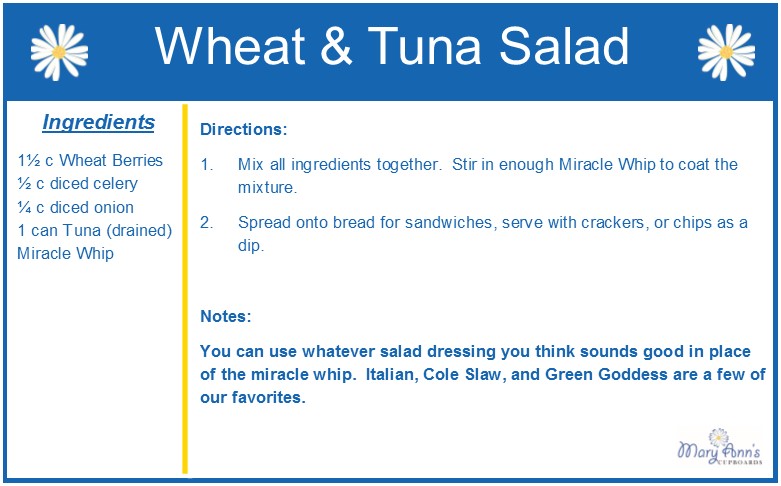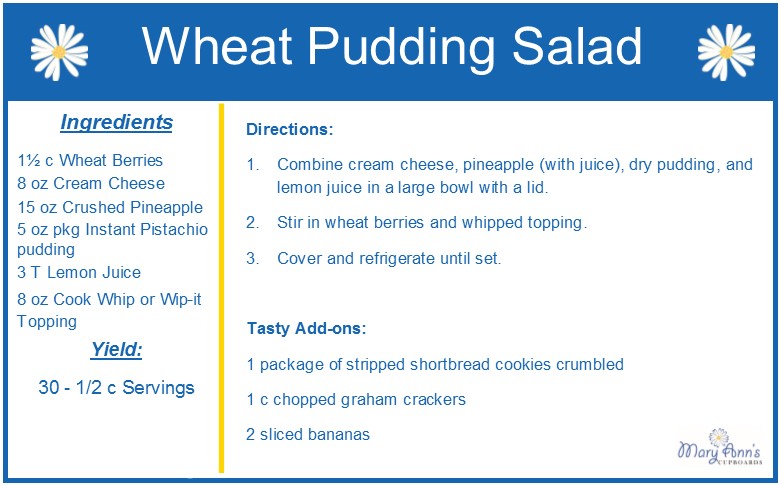 Tags:
wheat
wheat berries
using food storage
wheat storage
wheat berry salad
wheat berry balls
For all news items click here
News Releases
---
Cauliflower Kielbasa Soup
Chilly and rainy weather calls for a tasty warm soup. You can even make this one with Freeze-Dried ingredients!
Release Date: 10/22/2019
---
Packing Up Your Pumpkins - Don't Through them Out!
Pumpkins are in season and now that Halloween has wrapped up, you probably have a few lying around. Check out what you can do use them all year long. And if you run out, we have a few substitutions to share.
Release Date: 10/19/2019
---
Online Classes
Clutter Free Living E-Learning Class
Every house has storage issues regardless of it's size. Double your storage space with simple principles that will keep your house clutter-free all day, everyday.
It's About Time e-Learning Class
Life is busy - Learning to manage and prioritize your time is essential to how busy you FEEL. Learn to make more time for yourself, your family, and everything else!
Upcoming Classes
Featured Products
Find us on FaceBook