Blackened Pork

This last weekend we made a few southern classics to celebrate Mardi Gras with the kids. We had red beans and rice, cheesy grits, red velvet cake, and blackened pork. I used the blackening seasoning we sell
here
in the shop and it was just SO tasty I had to share.
To begin with you will need the following:
Blackening Seasoning
melted butter
oil
meat: fish, shrimp, chicken, pork, etc.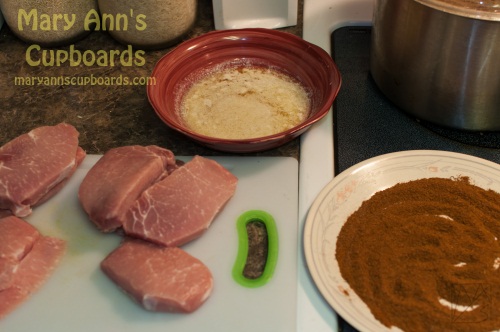 The process is pretty simple just make sure you have plenty of ventilation and a scalding hot cast iron pan (nothing else is going to cook it just right).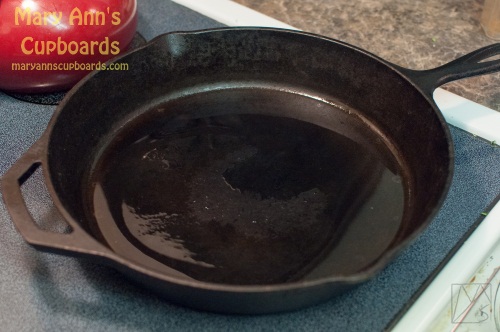 Dip the meat in melted butter.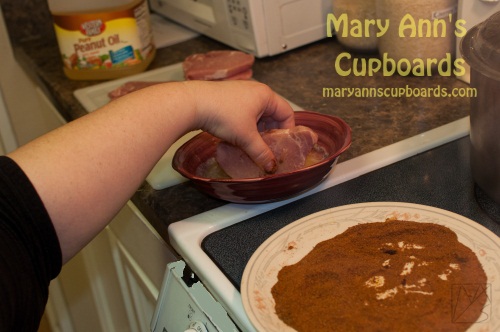 Coat with the blackening spice generously.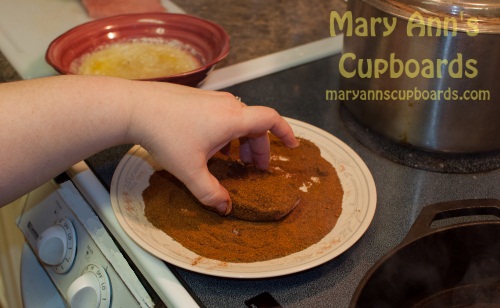 With the oil in the pan just barely smoking drop in meat.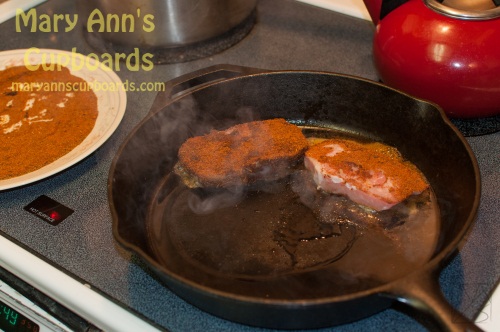 Let meat cook turning only once.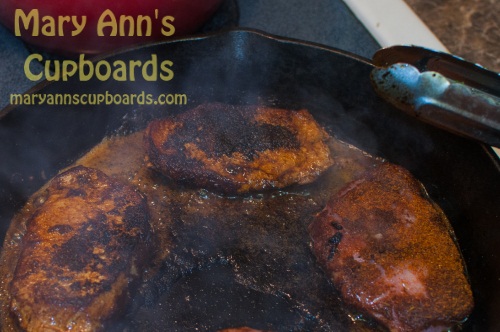 Once I got a good crust I moved the pork to a 350 oven for about 15 min. or until they were cooked through (use the squeeze test or a thermometer to tell)
Serve!
This was just so tasty. The spices char and take on a different flavor, something magical and not carbon-y or burnt tasting at all.
For more in depth procedures and history check these out:
http://www.ehow.com/about_5271565_blackening-seasoning.html
http://en.wikipedia.org/wiki/Blackening_%28cooking%29
Photos Courtesy of Michael Zimmerman
Tags:
recipes
farmer brothers
ingredients
quick cooking
cooking quides
cooking
flavor
herbs
spices
blackening
blackened
pork
pork loin
For all news items click here
News Releases
Radical Rhubarb!
An old family recipe from a dear friend, Pat Green (aka - The greatest cook in the world!), with a new twist!
Release Date: 7/18/2021
---
Cooking in Quantity Group Freeze Meals
Making freezer meals in a fun group setting, but can take a lot of time if you let it. Mary Ann shows you how to organize and structure a freezer meal group that saves time and money for everyone.
Release Date: 1/27/2020
---
Creamy Broccoli Potato Soup
Bobbie shares a great soup to make on a cold day when you want comfort food but don't want to do a lot of work. It utilizes the things we pack away in the food storage and freezer as well.
Release Date: 1/27/2020
---
Online Classes
Clutter Free Living E-Learning Class
Every house has storage issues regardless of it's size. Double your storage space with simple principles that will keep your house clutter-free all day, everyday.
Growing & Using Sprouts Class
Sprouting seeds are packed with vital nutrients, protein, and minerals. They make a highly nutritional addition to your Food Storage.
Upcoming Classes
Featured Products
Find us on FaceBook