Lists are a Travelers Friend

If you hate stressing about forgetting something when you travel then create master packing lists to reuse each time you travel. I have created lists on 3x5 cards that walk me though all the things I might need to pack or remember to get done before we leave. I don't necessarily need everything on my lists for every trip, but it helps jog my memory to be sure I don't forget things. Here's the what's on my cards:
Trip Needs: Babies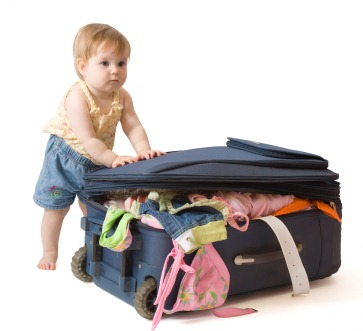 Onesies
Outfits
Socks
Shoes
Pajamas
Diapers
Wipes
Infant Tylenol and Dimetapp
Desitin
Formula and Burp Cloths
Bottles
Pacifiers
Stroller(s)
Car seats
Baby sling
Shot Record
Coats
Pack n Play
Sheets for Pack n Play
Blankets
Trip Needs: Kids
Pillow
Blanket
"Trip" Bag
Card Games
Water Bottles
Shirts
Pants and Belt
Shoes
Socks
Underwear
Pajamas
Church Clothes – including shoes, socks, belt, tie
Toothbrush/paste
Comb
Hats
Sunglasses
Swimsuits
Towel
Medications
Coats
Shot Record
Ipod
Headphones
Swim Goggles
Trip Needs: Husband
Drivers License/Wallet
Razor
Shirts
Pants and Belts
Shoes
Socks
Underwear
Church Clothing – including dress socks, belt, and tie
Coat
Toothbrush and paste
Deodorant
Sunglasses
Temple Clothes
Pajamas
Swim Suit
Exercise Clothes
Medications
Passport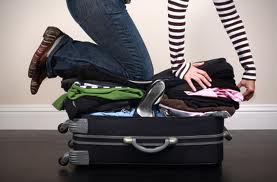 Trip Needs: Mom
Pillow
Drivers License/Wallet
Purse
Shirts
Pants and Belt
Shoes
Socks
Underwear
Church clothing – including slip, nylons, and shoes
Medications
Deodorant
Sunglasses
Swim Suit
Temple Clothes
Pajamas
Watch
Tampons/Pads
Contacts & Solution
Make-up
Face soap
Hair Products – hairspray, shampoo, conditioner
Elastic headband and hair elastics, bobby pins
Lotion
Round Brush and comb
Q-tips
Blow dryer and straightener
Exercise clothes – including sports bras, tops, pants, shoes, underwear
Passport
Trip Needs Misc:
Cell phones
Cell phone chargers
Computer and cord
Movies for the car
Snacks
Boarding passes
Itinerary
Passports
Sunscreen
Binoculars
Bug Spray
Camera, charger and spare battery and memory card
Video camera and charger
Before We Leave:
-Cancel the newspaper, mail, milk, produce delivery
-Get reservation for kennel or dog sitter
-Water plants and /or send to neighbor to watch
-Get substitutes for church callings
Tags:
travel
organization
vacation
stress free
stress reduction
family
planning
summer trips
clothes
For all news items click here
News Releases
Everyday Water Filtration
Mary Ann gives you some great ideas for getting the most from your filtering water bottles. Saving them only for emergencies, isn't as practical as you might think...
Release Date: 4/6/2023
---
Super-size Your Stow-N-Go
A re-post from Mary Ann a few years ago. Brush up on storing items you need on the go in your car year-round.
Release Date: 11/13/2022
---
The Lunch Box Bug-Out Bag
From the Archive: Mary Ann shows you how to help your kids be prepared in case an emergency arises while they are at school.
Release Date: 11/4/2022
---
Online Classes
Eat Better for Less E-Learning Class
With the rising costs of groceries, you may have noticed your budget rising, too. Learn how easy it is to save money on groceries right now - No Coupons Necessary!
It's About Time e-Learning Class
Life is busy - Learning to manage and prioritize your time is essential to how busy you FEEL. Learn to make more time for yourself, your family, and everything else!
Upcoming Classes
Featured Products
Find us on FaceBook