Bread Dough Options

What to do when you have a bunch of bread dough… Well there are rolls, bread sticks, cinnamon buns…. The possibilities truly are endless. I am going to show you a couple of my favorites here today.
Mini loaf rolls: I love this pan, it is fun for quick breads and muffins as well as yeast breads. The method is simple. Roll out your dough into a long string. Cut in half then in half again.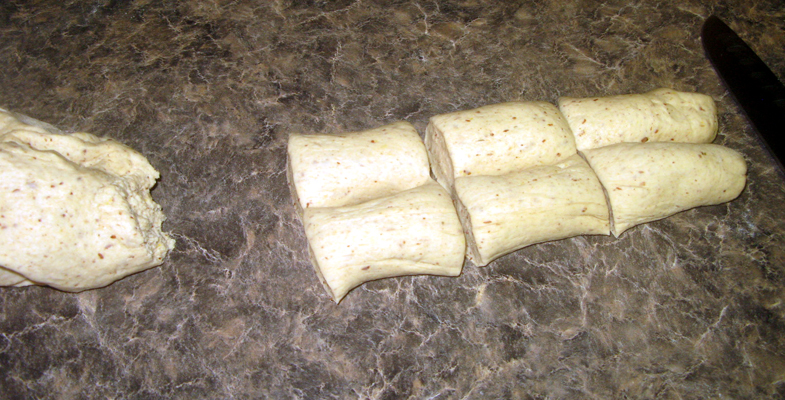 Gently place the dough into the lightly greased loaf indents. Spray with oil and top with plastic cling wrap.
When they have risen enough very lightly brush on one slightly whipped egg with a tiny bit of water. I like to sprinkle on a little oat bran or sesame seeds at this point.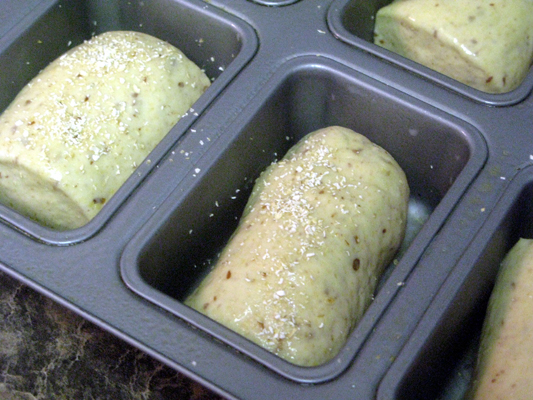 Bake and eat!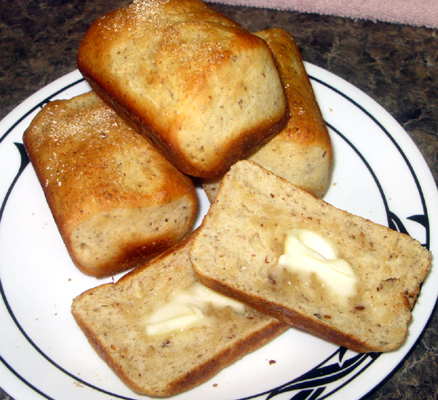 The other thing my family loves are cinnamon pull-a-parts. I have heard this called monkey bread, sticky gobs, and a number of other things.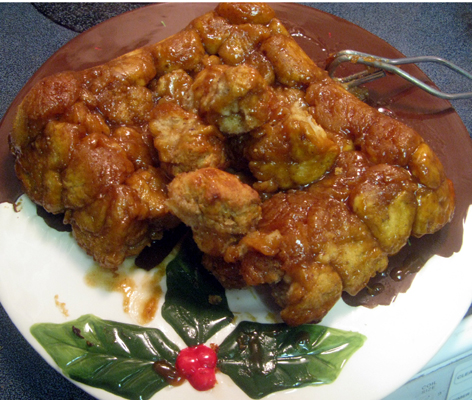 So I mix about 1 cup brown sugar, 1/4 cup cream, 1 tsp cinnamon, and 1/2 stick of butter in a pan to start. (optional nuts, coconut, etc.)
Then the kids help me roll out the dough into 1/2 inch balls that we place on top of the brown sugar mixture, rolling them around a bit to get them covered in the sugary goodness. We let it rise once more and then bake.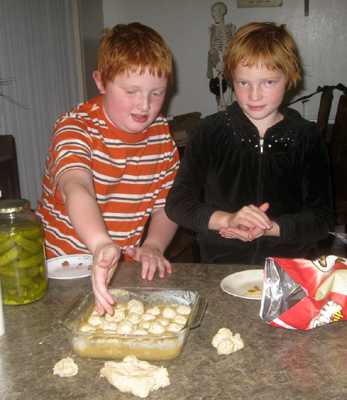 I have learned that if you are going to use a square pan do not make more than 2 very loose layers of the middle will never cook. If you want one taller this method can easily be transferred to a bunt pan.
Lastly, do not be afraid to mix up your flavors! Here is a batch of wheat and batch rye dough I made into a loaf of marbled rye. (The darkness of the rye can only be achieved with some kitchen Bouquet or cocoa powder)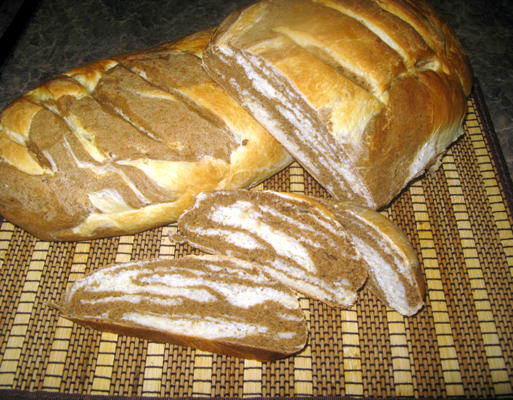 Mix it up and get creative! Show us some of your bread masterpieces, please share below.
Tags:
bread
sprouts
sprouted wheat
sprouted wheat bread
wheat bread
homemade bread
home
For all news items click here
News Releases
---
Save Time and Space Freeze It Flat
Joanne shows us how to store fresh ingredients in the freezer so you can use as much or as little of things like bell pepper, onion, berries, etc., whenever you need them.
Release Date: 1/26/2022
---
Waste Not Want Not
Mary Ann shares her tips on how to save money on groceries by using leftovers before they turn in to science experiments in your refrigerator.
Release Date: 1/9/2022
---
Online Classes
Clutter Free Living E-Learning Class
Every house has storage issues regardless of it's size. Double your storage space with simple principles that will keep your house clutter-free all day, everyday.
It's About Time e-Learning Class
Life is busy - Learning to manage and prioritize your time is essential to how busy you FEEL. Learn to make more time for yourself, your family, and everything else!
Upcoming Classes
Featured Products
Find us on FaceBook