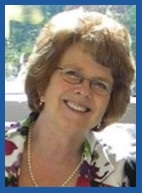 Patricia Green is a national trainer for management personnel, parents and educators. She has written and conducted training sessions and prepared manuals for businesses and school districts. Her topics include personal and professional organization; goal selection; and building relationships in the home and business setting.
Mrs. Green has given lectures on personal and business management strategies; communication skills; and methods to improve private, home school, and public school education.
She is an author and contributing author of publications concerning effective parenting and family involvement in the education of their children. She was featured in a Readerís Digest publication on how to assist children with their homework.
Pat was the co-founder, special events director, and Chairman of the Board for the Quality Education Project, a not-for-profit educational corporation founded in 1982 which assisted over 300,000 families and children in the United States and 100,000 in Mexico. She served in these capacities until 2001.
She has recently been hired as the Director of Learning for Knowledge points, a learning center designed to assist school-aged children in math, reading, and study skills.
She and her partner, Cynthia Gardner, are Idaho Regional Advisers for College Funding Solutions (CFS.) CFS assists high school students in preparing for and paying for their higher education.
Mrs. Green and her husband, Larry, have been married for thirty-four years and are the parents of six children. They presently reside in Boise, Idaho
Online Classes
Eat Better for Less E-Learning Class
With the rising costs of groceries, you may have noticed your budget rising, too. Learn how easy it is to save money on groceries right now - No Coupons Necessary!
Upcoming Classes
Featured Products
Find us on FaceBook