Vacation Packing Lists
I don't about you, but when we plan a vacation my brain feels like its gonna Explode with details! Thus a new file of lists is born. I literally create a file of lists for things to take, do, make, see, eat, etc. so that my brain can rest and sleep at night. Here's one of the many lists we used:
Things to take on vacation
Beach blanket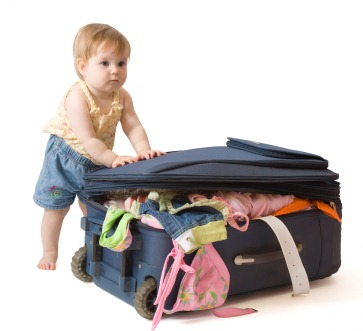 Umbrella
Chairs
Sand toys
Water thermoses
Sunscreen
Aloe Vera
Blankets
Cooler
Football
Frisbee
Volleyball
Extra memory card
Glow sticks
Phone chargers!!!!
Camera charger kit
(Put out food & water dishes for cat, sprinkler bowl)
Nail polish
Nail clippers
Nail file
Tweezers
sharpies
Things for car drive
Books on tape
Card games
First aid kit
DVD player
Car games
Snacks per person
Crock-pot!!!
notebook
Things for kitchen
Pitcher
cooking utensils
serving spoons/fork
tongs
largest bowl w/ lid
dish soap
knife
cutting board
containers for leftovers
medications
THINGS FOR THE CHILDREN TO PACK
DOUBLE CHECK YOUR BAG PLEASE
Pajamas
Retainers
3 underwear
3-4 socks
1-2 pants
3 shirts
Sweatshirt
2 shorts
1 nice shirt
church pants
Walking shoes
Water shoes/Flip flops
Towel
swim suit
Water shirt
Hat
sunglasses
$$$
Book to read
Scout book
laundry bags
Deodorant
Toothbrush
Travel'n activities in a different SMALL bag
I'll have your toothpaste, comb, brush, Shampoo & conditioner, hair gel, food, +++++++
For print outs of these lists click here:
general packing list
,
children's packing list
,
travel grocery list
I wish you the best and happy savings till next time!
~Joanne Wilcox
Tags:
vacation
packing
preparedness
travel
traveling with kids
easy packing lists
packing lists
For all news items click here
News Releases
Planning is the Key to Great Family Fun!
The key to getting these great weekends is planning. Uggh…planning, I know. We'd all love to be the spontaneous, creative, super mom types, but it doesn't happen without a little planning. It's pretty painless all in all and I'll walk you through the whole thing. C'mon!
Release Date: 12/4/2022
---
---
---
Online Classes
It's About Time e-Learning Class
Life is busy - Learning to manage and prioritize your time is essential to how busy you FEEL. Learn to make more time for yourself, your family, and everything else!
Eat Better for Less E-Learning Class
With the rising costs of groceries, you may have noticed your budget rising, too. Learn how easy it is to save money on groceries right now - No Coupons Necessary!
Growing & Using Sprouts Class
Sprouting seeds are packed with vital nutrients, protein, and minerals. They make a highly nutritional addition to your Food Storage.
Upcoming Classes
Featured Products
Find us on FaceBook