Family Birthdays Made Simple with Traditions

Christianne has a number of tips and traditions for celebrating your children's birthdays.
-Get/Make a neutral (i.e. not all pink polka dots, or Thomas the Train, so you don't need one for the girls and a separate one for the boys, and also so it will still appeal as the children age) reusable Happy Birthday banner that always gets hung up on birthdays.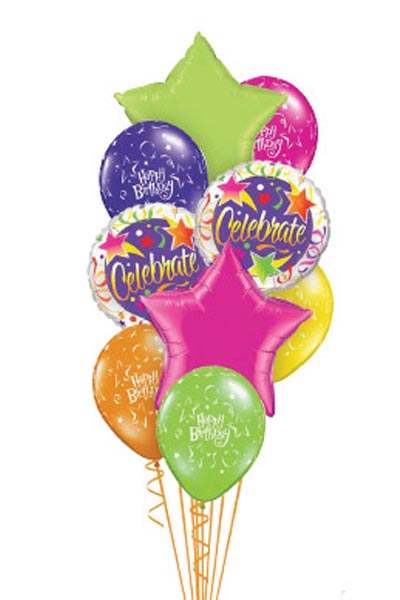 -Write a letter to the birthday child from Mom and Dad on their birthday.
-Fill out a simple questionnaire with your child about what their current interests and likes are at this age. File this away in the binder/journal for each child.
-Create a tradition that the birthday child always gets a balloon bouquet. I've found that Albertsons does great balloon bouquets at a great price.
-Decorate his/her bedroom door.
-Birthday child gets to pick dinner.
Just remember to keep the birthday focused on the child and not on the presents, food, cakes, etc.
Tags:
birthday
time saving
traditions
kids
children birthday
For all news items click here
News Releases
A Party for Practically Nothin'
A re-post from the archive. This is an oldie, but a goodie. Melanie Shares a fun Birthday Party idea for a boy whose mom is on a budget.
Release Date: 5/21/2019
---
Rainy Day Box of Tricks
Mary Ann gives us a few good ideas that will keep boredom at bay on rainy days.
Release Date: 5/21/2019
---
Tips for More than Just Surviving Summer
You can be ready to hit the fun in 15 minutes or less—whether your day involves hiking, swimming, biking or picnicking. How can you do it? it's easy—preparation is the key.
Release Date: 5/14/2019
---
Online Classes
Growing & Using Sprouts Class
Sprouting seeds are packed with vital nutrients, protein, and minerals. They make a highly nutritional addition to your Food Storage.
Upcoming Classes
Featured Products
Find us on FaceBook