A Better Game Plan for Game Day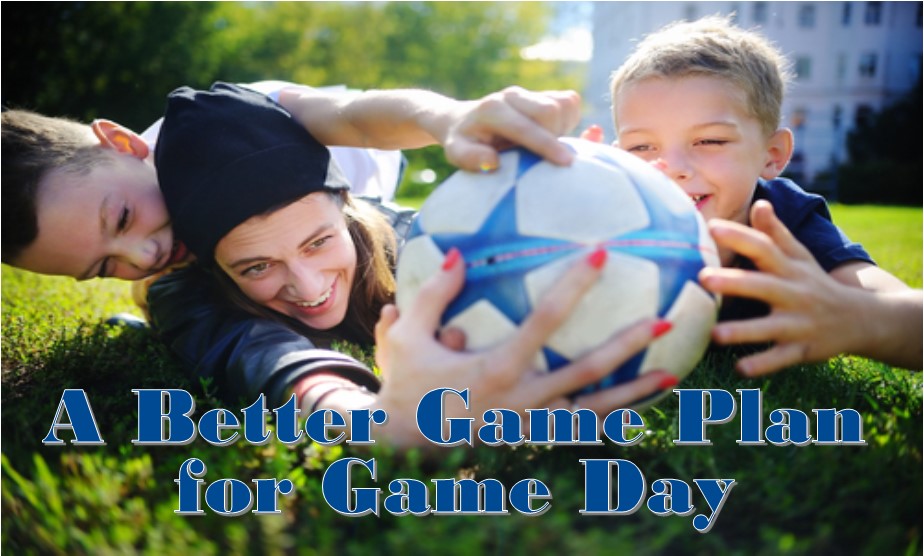 Fall is here and with it comes colder weather and fall sports—football, soccer, volleyball, etc. Having a "BUG OUT BAG" for these activities, makes a big difference in how quickly you and your "kiddos" can be out the door and be prepared for weather changes during a game. And what about after school practices? Do your children have what is needed to sustain them nutritionally until dinner time and all the equipment needed with them at school? Here's a quick list of items you may want to gather so you can just grab and get on your way and avoid the stress of a last minute packing frenzy.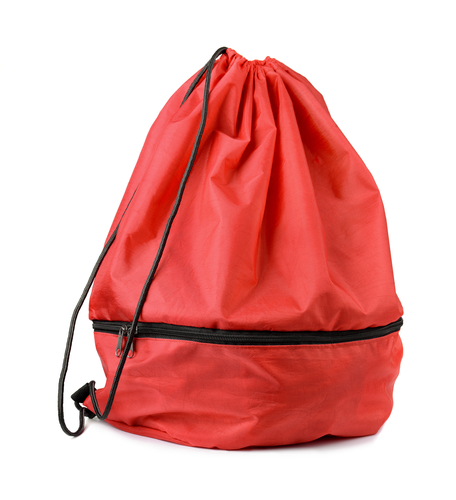 A drawstring backpack with a zipper pocket in front works really great for holding all their equipment and supplies except football pads. They are light weight and will fit in a school locker. Pack everything listed below in the bottom zipper area accept the clothing needed.
Pocket First aid kit: band aids, electrolyte replacement drink powder, chap stick with sunscreen, sunscreen, bug spray wipes, sample bottle or lavender oil for bee sting or bug bites.

In the backpack itself, put all the practice and game clothes. You might want one backpack for after-school practices and one for game day:
Hooded sweat shirt and pants
Warm socks
Uniform
Shoes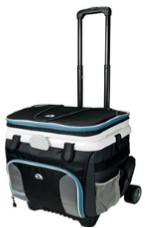 The following items will keep everyone comfortable during the game. An insulated bag or roll around cooler work well for keeping everything together:
Stadium chairs or cushions
Camp chairs for games where bleachers are not available
Clip on umbrellas for camp chairs to shade from the sun or rain
Water-proof, polar fleece blanket that can double as a rain poncho
Thermos with hot drinks and hot cups
Water bottles for all family members
Snacks to keep younger children satisfied
Gloves and hats for everyone.
As you continue on your adventures this fall, take a moment to gather things now, so that you won't have to stress later. Check out
this blog
for ideas on how to store all this in your car year round. Your family will thank you!
Tags:
Prepare
Plan
Family Organization
For all news items click here
News Releases
A Better Game Plan for Game Day
Whether it's soccer, football, rugby, lacrosse, or marching band, Mary Ann shows you how to keep everyone warm, comfortable, and ready for anything when it comes to fall sporting events.
Release Date: 9/19/2018
---
Surviving Summer Prepare for Summer Fun
You can be ready to hit the fun in 15 minutes or less—whether your day involves hiking, swimming, biking or picnicking. How can you do it? it's easy—preparation is the key.
Release Date: 5/8/2018
---
Water bottles save dishes!
Joanne shares with us how she uses water bottles to help reduce dish clutter, save money, and help keep her family hydrated.
Release Date: 5/8/2018
---
Online Classes
Clutter Free Living E-Learning Class
Every house has storage issues regardless of it's size. Double your storage space with simple principles that will keep your house clutter-free all day, everyday.
It's About Time e-Learning Class
Life is busy - Learning to manage and prioritize your time is essential to how busy you FEEL. Learn to make more time for yourself, your family, and everything else!
Upcoming Classes
Featured Products
Find us on FaceBook