Are you looking to hone your skills?
Become a teacher with our program.
We are looking for motivated individuals to spread the reach of our message. We want as many people as possible to take our classes and improve their lives. If you would like to become an instructor and enrich your own life and the lives of others, we would love to talk to you about what our program has to offer.
We are developing our training program, and you will soon be able to get trained online to become an instructor for Mary Annís Cupboards. Until our web training engine is online, we would be glad to communicate with you by other means so that you can receive the proper training.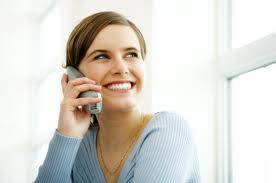 Spend just 30 minutes with us in our program orientation. Get the information you need to know before you jump into something new. You will learn about how we teach this program, how much you can make teaching it, and even get help narrowing down your curriculum choice.

Choose a series of classes you'd like to teach (Growing and Using Sprouts, Dress Better for Less, Clutter Free Living, etc.)

Complete your Application and Submit it to Mary Ann. Your application will help us get and idea of your experience level, and your area of interest.

Lets chat about what your goals are and make sure that our program is the right fit for your goals.

Then, if it's right, you will pay for your kit. Your module will cost between $300-$500.00. All of the modules include 8 hours of training from Mary Ann, herself as well as handouts, recipe cards, instructor's manual, and everything else you will need to teach the series you chose.

You get your training and continual support from Mary Ann and her team of experts. If you have questions, we've got answers.
Contact Us Today
to find out more about how Mary Ann can help you meet your goals!
Tags:
teach
join
learn
program
income
Online Classes
Growing & Using Sprouts Class
Sprouting seeds are packed with vital nutrients, protein, and minerals. They make a highly nutritional addition to your Food Storage.
Upcoming Classes
Featured Products
Find us on FaceBook