You can easily print the event calendar using the print preview function in Internet Explorer:
1. Click the file menu and select the print preview option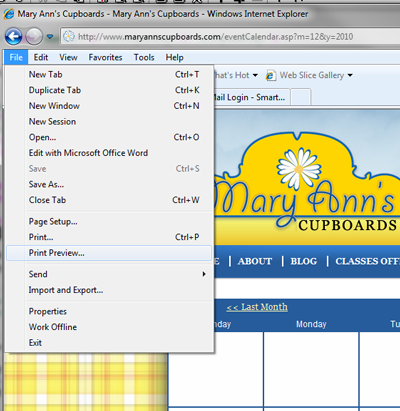 2. at the top of the print preview pane, click the Landscape option
3. at the top of the print preview pane, select "Shrink to Fit" from the print zoom drop down box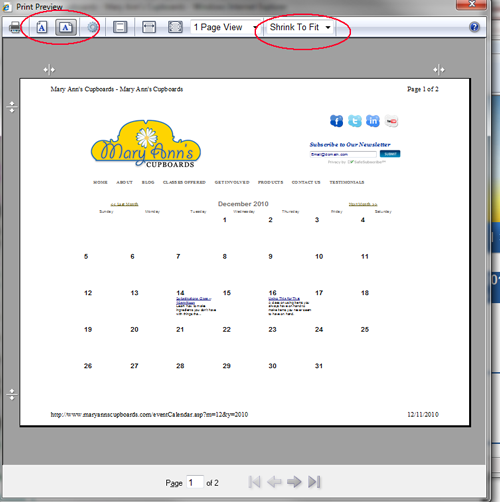 4 click the printer icon at the top of the preview window to print the calendar.
Tags:
Home
Management
Online Classes
Clutter Free Living E-Learning Class
Every house has storage issues regardless of it's size. Double your storage space with simple principles that will keep your house clutter-free all day, everyday.
Growing & Using Sprouts Class
Sprouting seeds are packed with vital nutrients, protein, and minerals. They make a highly nutritional addition to your Food Storage.
Upcoming Classes
Featured Products
Find us on FaceBook