Thrift Store Strategies for Back to School
Shopping Thrift Stores can save you a bundle on all your wardrobe needs...especially when it comes to getting kids back to school. Backpacks, lunchboxes, accessories, even school uniform pieces can be found in thrift stores. While you may not find everything you need, thrift stores are a great place to start. Here are a few tips I have put together to help you save the most time and money when shopping a thrift store first.
First, make a list of the items you need to purchase at the beginning of the season. Have your kids try on the clothes they already have, make a list of items they will need to fill in the holes. Do not buy clothes that are not on the list.
Shop at thrift stores that are organized by clothing styles and colors. I really like Savers and Deseret Industries because clothes are organized by style, color and size. I can quickly go down each aisle and check for the color and style needed. This works well for kids, too. They won't be as overwhelmed in stores that are organized this way.
Check for name brand labels, flaws and worn spots, fabric quality and workmanship. Often you can find items that are brand new that have been donated by major department stores (they usually still have the price tags on them). These are some really great buys I found for myself. I got the border print skirt for $4—the price tag read $30 and the teal sweater-sleeve jacket for $4—price tag $35. My daughter and I bought all of her school clothes at thrift stores every school year and never spent more then about $50.
Always try on everything before you make a purchase. Sizes are not always accurate because donors often cut out the tags and those processing the clothes have to guess. I would typically look at the size your child wears and then pick the size larger and the size smaller. You'll often find great items in a different size then you were expecting.
Always shop thrift stores before going to retail stores. However, you need to be more flexible since coordinates are not grouped together and you have to look a little harder to find pieces that do coordinate in color and style.
Last fall I wanted to add fall colors to my wardrobe. I shopped my two favorite thrift stores—Savers and Deseret Industries and hit the jackpot in both. For under $100 I was able to purchase 2 skirts, 3 pair of pants—1 wool, 1 micro-knit and 1 gabardine, 5 jackets in various styles and colors, 1 long-sleeved shirt and 2 sweaters—1 long-sleeved cardigan and 1 short-sleeved mock-turtleneck.
At a local thrift store, I found the border print calf-length skirt and decided to build the cluster around the colors in the skirt. I chose brown as my dark basic color, off-white and tan as neutrals and berry and teal as my accent colors. I was able to find all the pieces below at DI. One-stop shopping—it was great.
I could not find anything at that store in olive green, so I went across the street to another thrift store to look. I found the olive green pant suit and the short green jacket—both in micro-knit and the exact same dye-lot. I also found the tan skirt and Irish knit sweater there.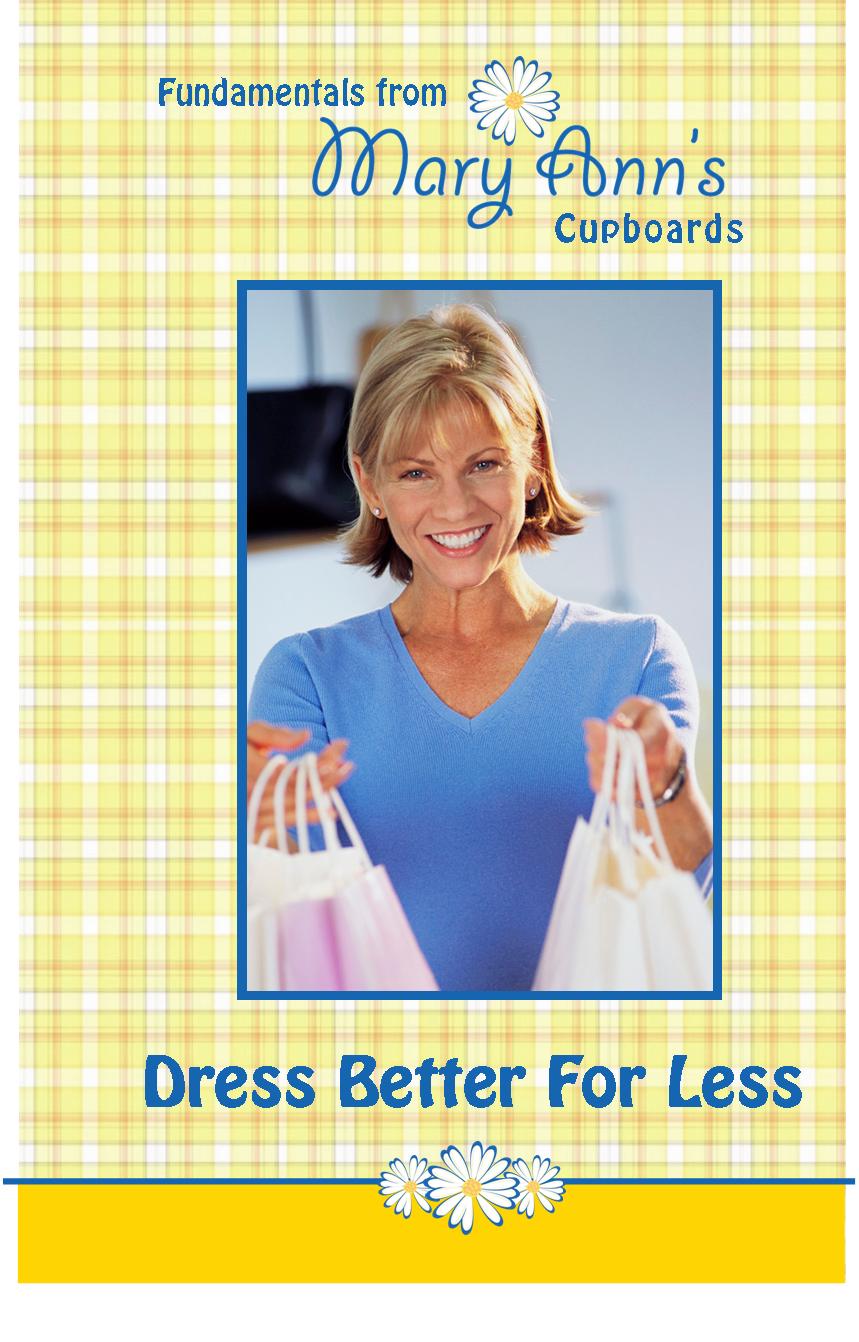 My fall wardrobe was complete with 13 interchangeable pieces and I only went to two stores and spent two hours shopping. - Now that's what I call savings! Get acquainted with the Thrift Stores in your area. You never know what you may find!
For more tips on building a wardrobe that really works for you, check out my book, Dress Better for Less,
available here
.
Tags:
thrift stores
shopping
clothing
clothing chopping
dress better for less
bargain shopping
For all news items click here
News Releases
Online Classes
Eat Better for Less E-Learning Class
With the rising costs of groceries, you may have noticed your budget rising, too. Learn how easy it is to save money on groceries right now - No Coupons Necessary!
Growing & Using Sprouts Class
Sprouting seeds are packed with vital nutrients, protein, and minerals. They make a highly nutritional addition to your Food Storage.
Clutter Free Living E-Learning Class
Every house has storage issues regardless of it's size. Double your storage space with simple principles that will keep your house clutter-free all day, everyday.
Upcoming Classes
Featured Products
Find us on FaceBook